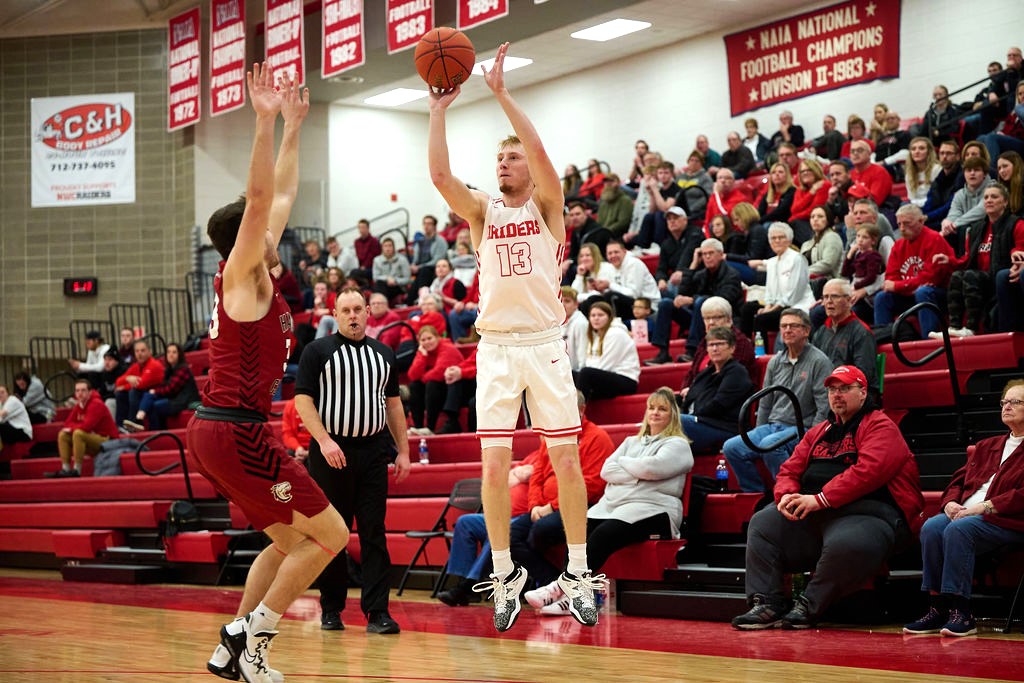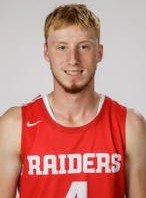 Former Ankeny standout Dillon Carlson has been named the Great Plains Athletic Conference (GPAC) men's basketball player of the week after leading Northwestern College to a pair of victories.
Carlson, a senior guard, hit career-highs in back-to-back games. His 29 points at Dakota Wesleyan on Wednesday helped Northwestern to its first win at the Corn Palace since 2013, then he poured in 35 points on Saturday as the Red Raiders came back from a halftime deficit to beat Mount Marty, 90-67.
"Dillon has been playing really well," said head coach Kris Korver. "His teammates do a great job getting him open and getting him the ball. It is fun to watch."
Carlson also earned the GPAC player of the week honor for the week of Jan. 17. He has led Northwestern to a 19-7 record, including a 12-6 mark in the conference.
Carlson is averaging 20.2 points per game. He is shooting 43.4 percent from 3-point range (92-of-212).
The regular season comes to a close this week for the Raiders, who host Dordt on Wednesday before traveling to Hastings on Saturday.
Carlson started his college career at Drury University (Mo.) before transferring to Northwestern.