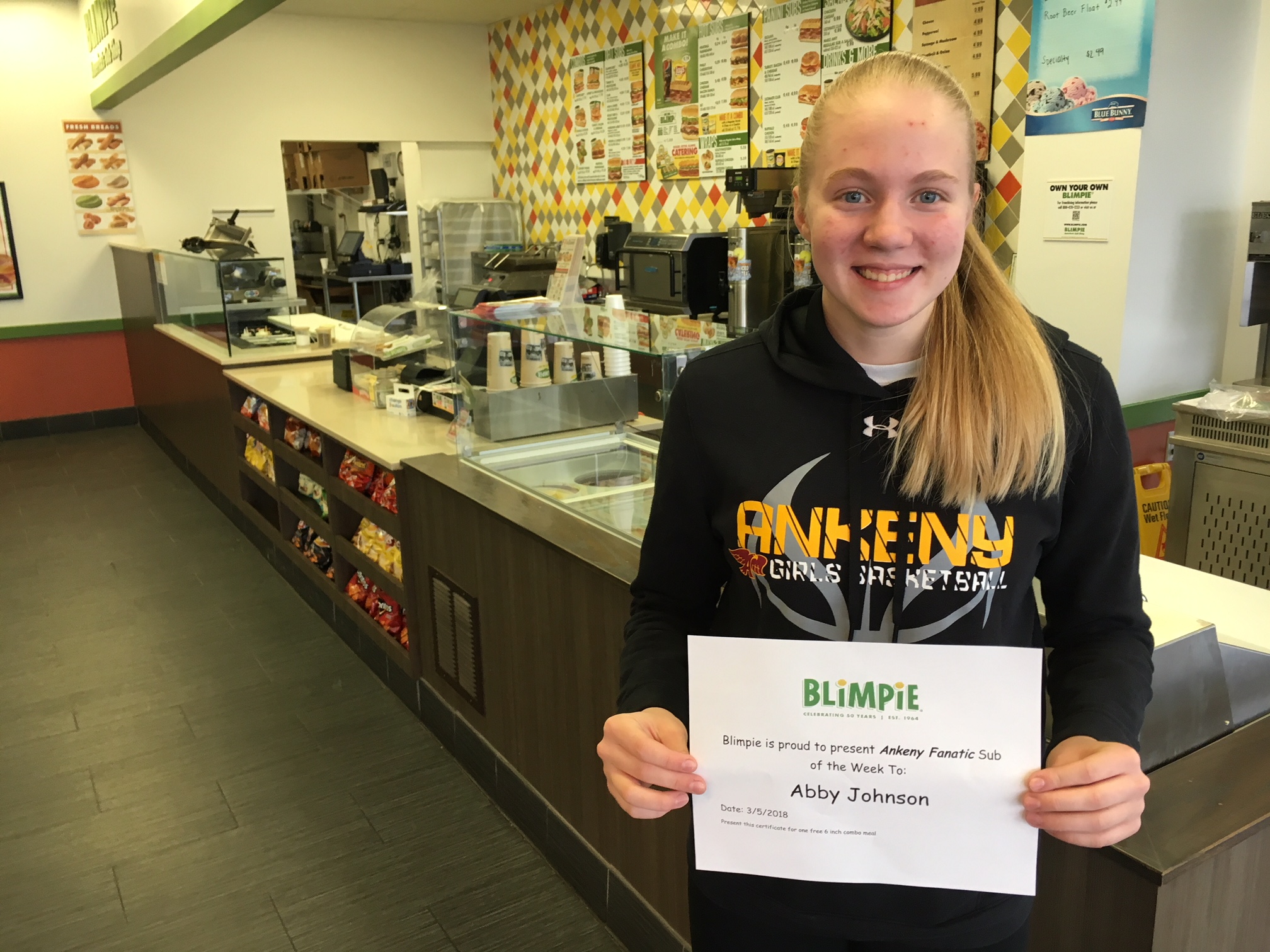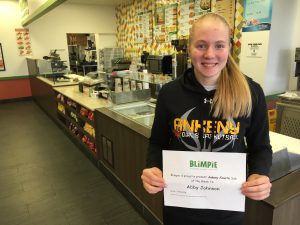 Abby Johnson of the Ankeny girls' basketball team is the Ankeny Fanatic Sub of the Week sponsored by Blimpie.
The freshman forward helped the Hawkettes to an 11-12 record, their best season since the split into two high schools. She averaged 1.8 points and 0.6 rebounds per game.
Johnson went 2-for-2 from 3-point range and scored six points to spark Ankeny to a come-from-behind 59-53 victory over defending Class 5A state champion Valley on Jan. 12.