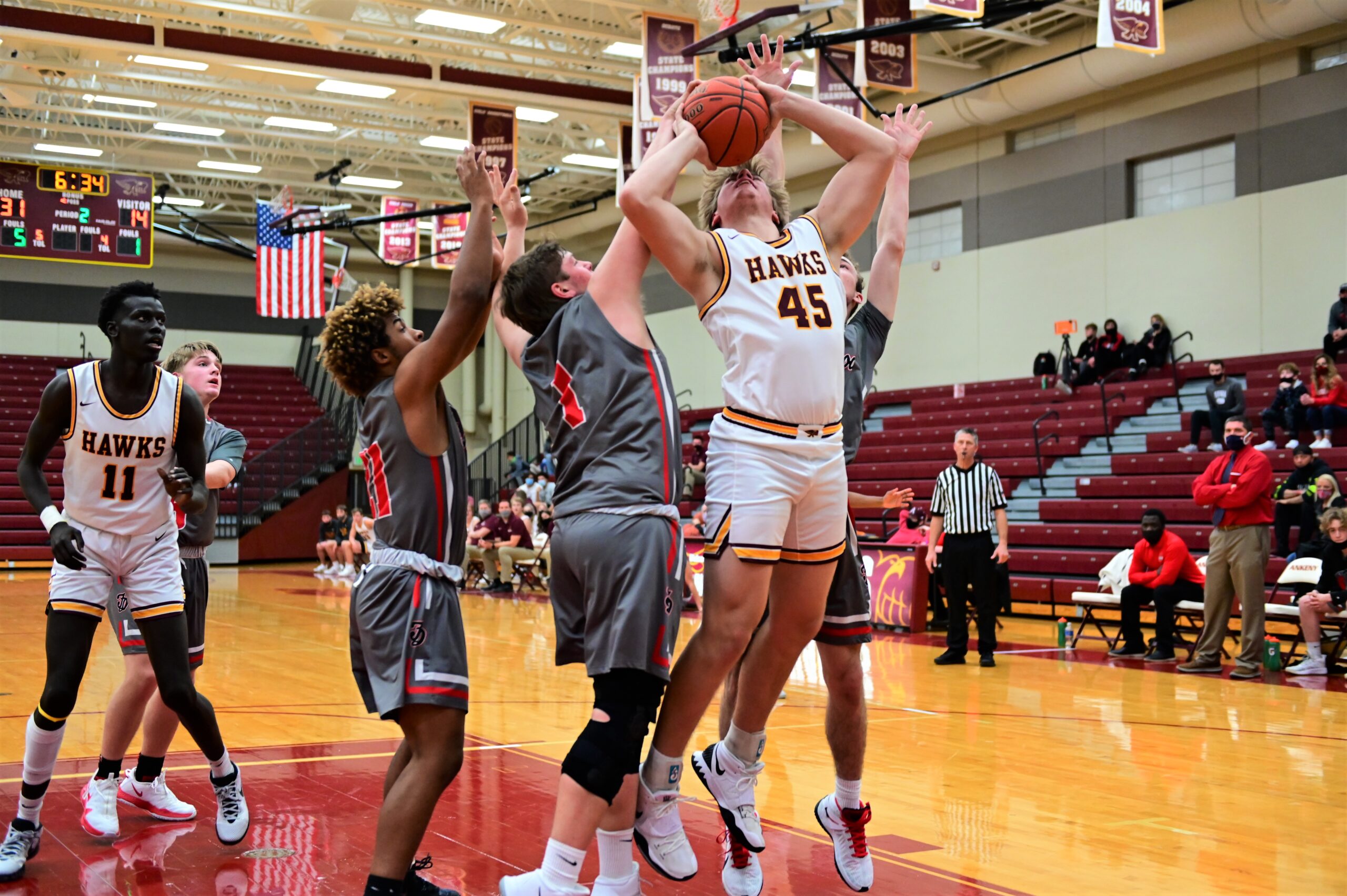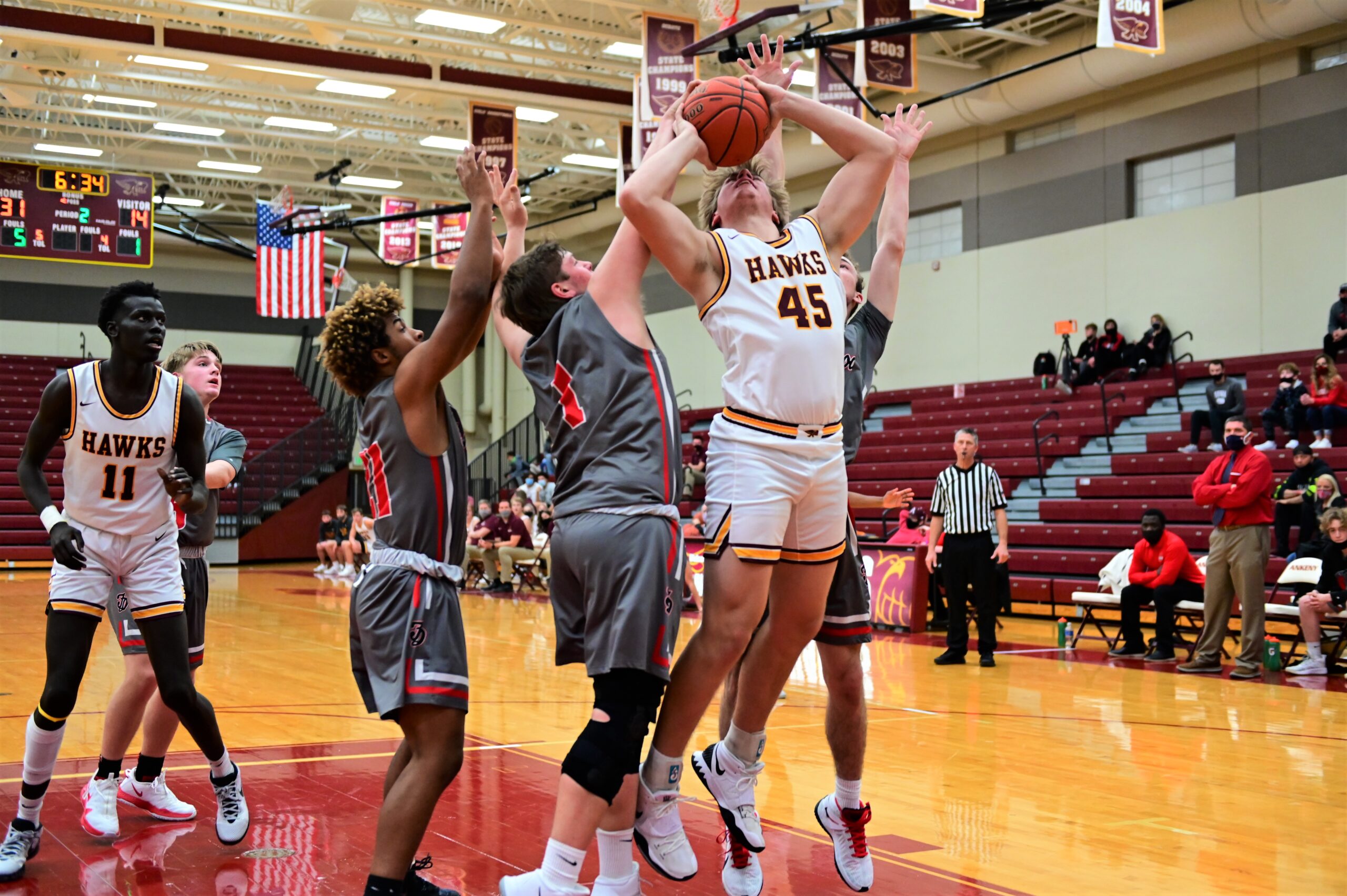 Ankeny's JJ Kohl and Braden Simonsen bring a football mentality to the basketball court.
The two post players combined for 24 points and helped the Hawks to dominate the boards in a 69-38 victory on Friday at Fort Dodge.
"We had 22 offensive rebounds," said Ankeny coach Brandt Carlson. "That was definitely the key to the game, and our post players played great."
Kohl finished with 14 points and Simonsen added 10 as Ankeny remained in sole possession of second place in the CIML Iowa Conference. The Hawks are now 5-1 in the league and 5-4 overall.
Bradley Vodraska went 3-for-3 from behind the arc and had 16 points to lead Fort Dodge, which fell to 0-7 in the conference and 1-9 overall. The Dodgers also lost at Ankeny last month, 80-48.
"It was a nice win," Carlson said. "Anytime you can travel an hour or more and you win, you feel good."
Ankeny led by just 15-14 after the first quarter. The Hawks built a 35-23 halftime lead, then extended the margin to 52-29 after three periods.
"The first quarter was a little tight, but then our guys loosened up and just played really hard," Carlson said.
Ankeny will travel to Ames on Saturday to play the Little Cyclones, who can move into a tie for second place in the conference with a win. Ames is coming off a 73-37 victory over Mason City on Friday.
"Ames has (Trevion) LaBeaux, the transfer, playing now," Carlson said. "They're going to be very, very good, but it'll be fun. It'll be another measuring stick for us."