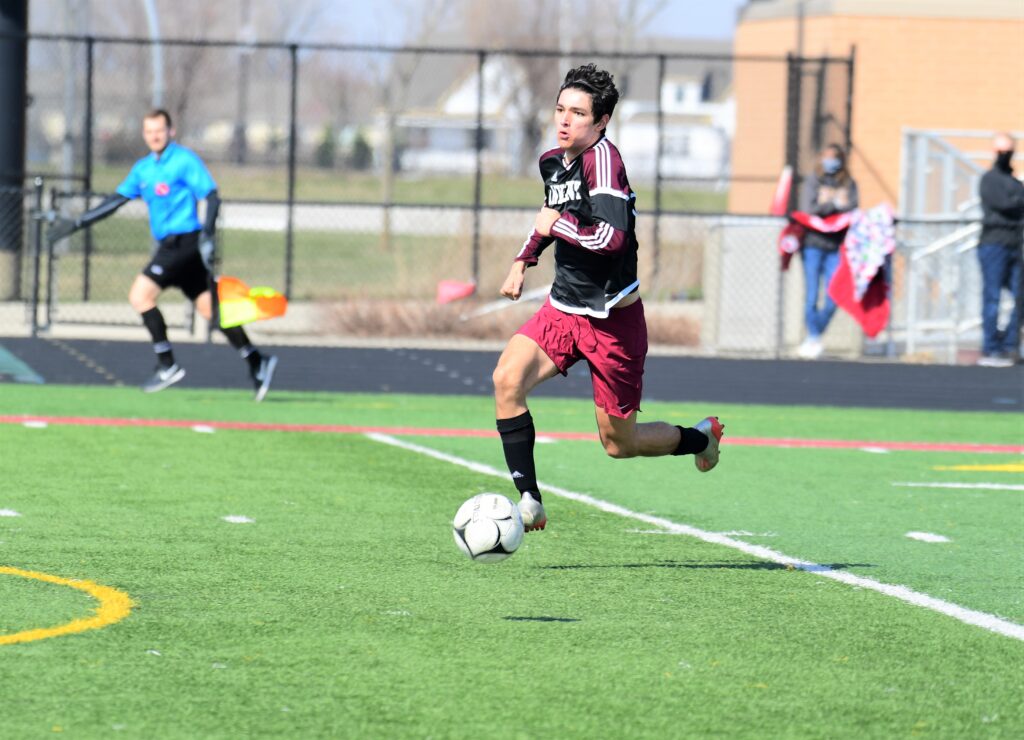 There are times when Marcus Varnum–like a lot of boys' soccer coaches–will take the result of a game even though he was unhappy with some of the details.
Monday's non-conference game against visiting Des Moines North was one of those times.
Ankeny built a 2-0 halftime lead, then gave up a late goal to the Polar Bears before holding on for a 2-1 victory.
"They got a late one on us. There were probably less than 5 minutes left," Varnum said. "We ended up getting the 'W', but definitely not the way we wanted to. We didn't handle things the way we wanted to."
The win was Ankeny's third in a row and improved its record to 3-1. The loss ended a three-game winning streak for North, which dropped to 3-2.
"North fielded a good team," Varnum said. "They were more organized than what we were prepared for. I've got to give them credit."
The Hawks took a 1-0 lead when Tyson Rodenborn scored a goal about 14 minutes into the game.
Ankeny then scored what proved to be the winning goal later in the half. Mason Yeatts made a great run and was fouled in the box by a North defender, who was given a red card.
Conor Wahlberg then converted the penalty kick.
The Hawks will travel to Ottumwa on Tuesday for another non-conference game against the Bulldogs (2-1).