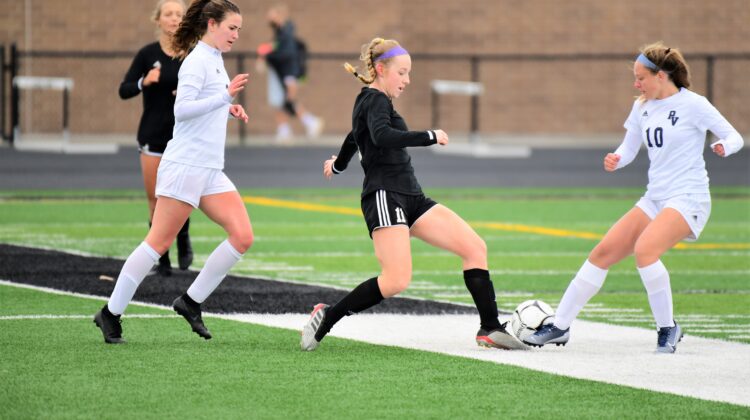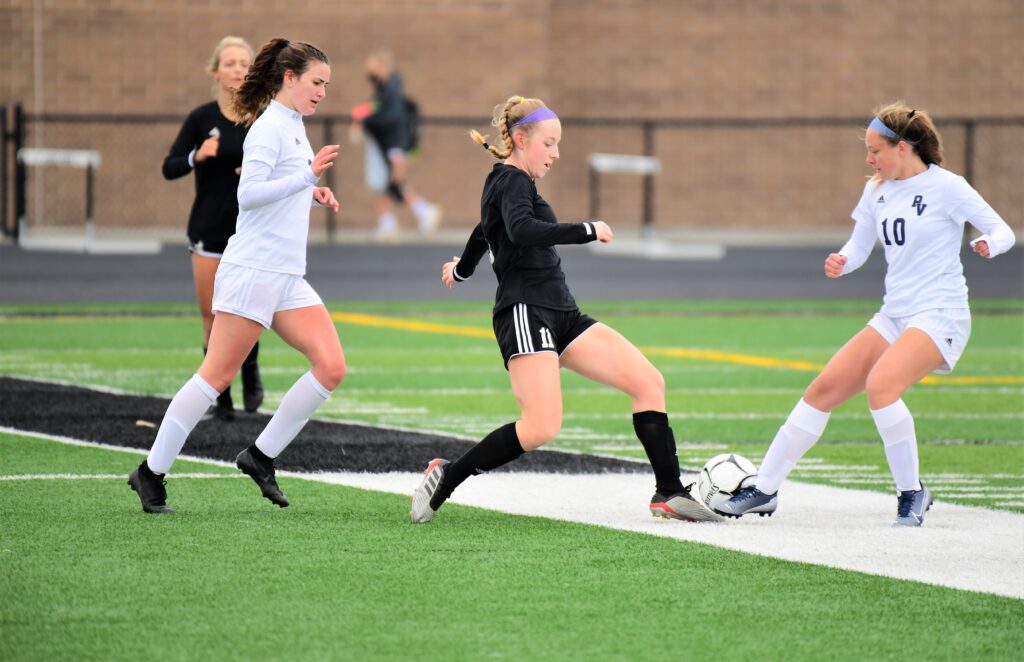 After playing three consecutive games that went down to the wire, the Ankeny Centennial girls' soccer team needed a breather.
The Jaguars got one on Friday night.
Centennial traveled to Marshalltown for its CIML Iowa Conference opener and rolled to a 10-0 victory over the Bobcats. The game ended early via the 10-goal mercy rule when Macie Langstraat scored for the Jaguars in the 62nd minute.
"We actually did a nice job of continuing to work on what we worked on Thursday in practice," said Centennial coach Chris Allen. "The girls ended up taking care of business."
Centennial scored a goal in the first minute of the game and never let up. The Jaguars built a 6-0 halftime lead, then added four more goals in the second half.
Elizabeth Overberg had a pair of goals, both of them off corner kicks by Macy Epp. Averi Porter also scored twice and had a pair of assists.
Freshman McKenna Hilton racked up a goal and two assists in the win. Izzy Sash added a goal and an assist.
Meghan White, Alanna Pennington and Kate Bergan also found the net for the Jaguars. Ella Becker had an assist.
"It was a nice game for us," Allen said. "It gave us an opportunity to move people around a little bit more and to give some other players a chance to get some playing time."
Goalkeepers Teagan Hall and Aly Jumper combined on the shutout. Neither one had to make to save.
Centennial raised its overall record to 3-1. The Bobcats, who have not scored a goal this season, dropped to 0-5.
Perhaps the biggest challenge for the Jaguars was adapting to Marshalltown's rugged grass field.
"We like to play the ball on the ground quite a bit, and the girls were trying to play it pretty cleanly, and the ball would just hop all over the place," Allen said. "It was definitely a tough surface for the way we like to play in most situations."
Centennial will host an Iowa Conference game against Ames (2-1) on Monday before traveling to Ottumwa (2-2) on Tuesday for a non-conference game.