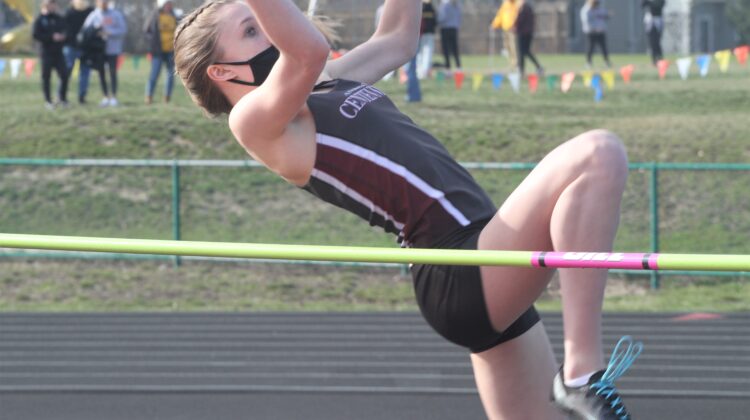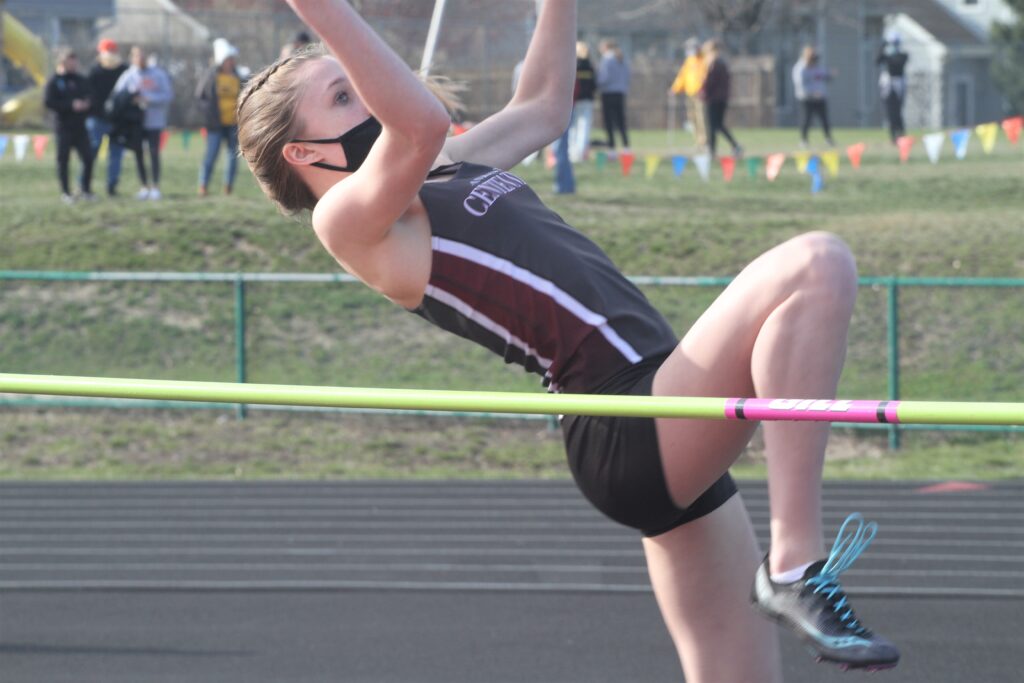 The theme this week for the Ankeny Centennial girls' track team is positivity.
Tuesday's windy conditions provided a huge test for the Jaguars' mental toughness, but they were up to the challenge.
Centennial placed second among seven teams in the Oldham Invitational at Johnston with 119 points. Waukee easily won the meet with 171 points.
"It was a great night," said Centennial coach Andrew Kruzich. "April can be a mental and physical grind sometimes. The night started off very windy, and it looked like we weren't going to be able to get great times. But the girls came charging out, ready to run and very supportive of each other. We had a nice win in the sprint medley (relay), and it just kind of took off from there."
The foursome of Mariah Belzer, Olivia Anderson, Elle Street and Kathryn Vortherms won the sprint medley in a time of 1:53.19. The Jaguars edged Johnston by .73 seconds.
Vortherms later won the 800 in 2:21.93. Teammate Rondi Quass captured the 1,500 in 4:53.89 and also anchored the runner-up 4×800 relay.
Millie Hill took the 400 hurdles in a time of 1:06.37, breaking a school record in the process. The old mark of 1:06.73 was set by Karri Pippett in 2018.
Hill outdueled Mallory Drake of Waukee, who was clocked in 1:06.54.
"When Millie won a great race and took over the school record, everyone was pumped," Kruzich said. "And then we capped off the meet with a 4×400 relay that dropped 6 seconds and is all but assured to qualify for Drake."
Kambria Leazer won the long jump with a leap of 16 feet 3 inches. She tied for third in the high jump at 5-0.
"Kambria overcame the windy conditions and had a PR in the long jump," Kruzich said. "Our high jump crew of three jumpers had season's bests totaling 13 inches, and all of our throwers PR'd."
Anderson added a third-place finish in the 200, posting a time of 27.52. Addison Arringdale took third in the 100 in 13.67.
"Coach Gettemy talked to the team on Monday about being positive through struggles," Kruzich said. "I'm really proud of how positive and supportive our crew was (Tuesday) night. This should give us some good momentum heading into (the Blue Oval Invitational) Saturday."