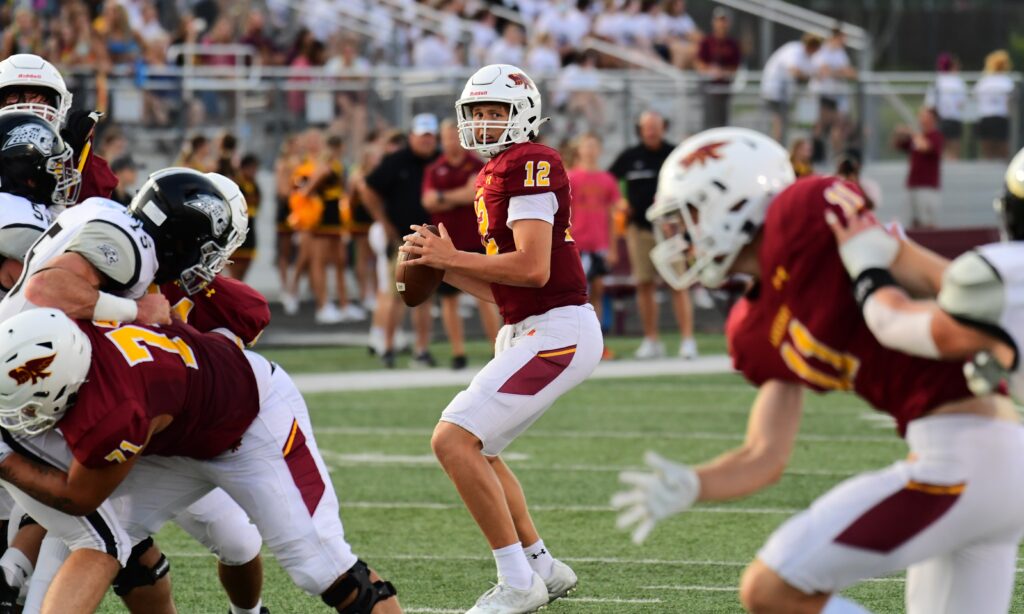 The Ankeny and Ankeny Centennial football teams each had 18 players receive all-district honors, including seven first-team picks and seven second-team selections.
Ankeny senior JJ Kohl was named to the first team for the second year in a row. Centennial seniors Brody Targgart and Easton Miller were also repeat first-team picks.
Kohl, a quarterback, led the Hawks to a 9-2 record. He completed 155-of-239 passes for 2,023 yards and 17 touchdowns.
Targgart, a defensive lineman, helped the Jaguars to a 5-5 mark. He placed third on the team with 53.5 tackles.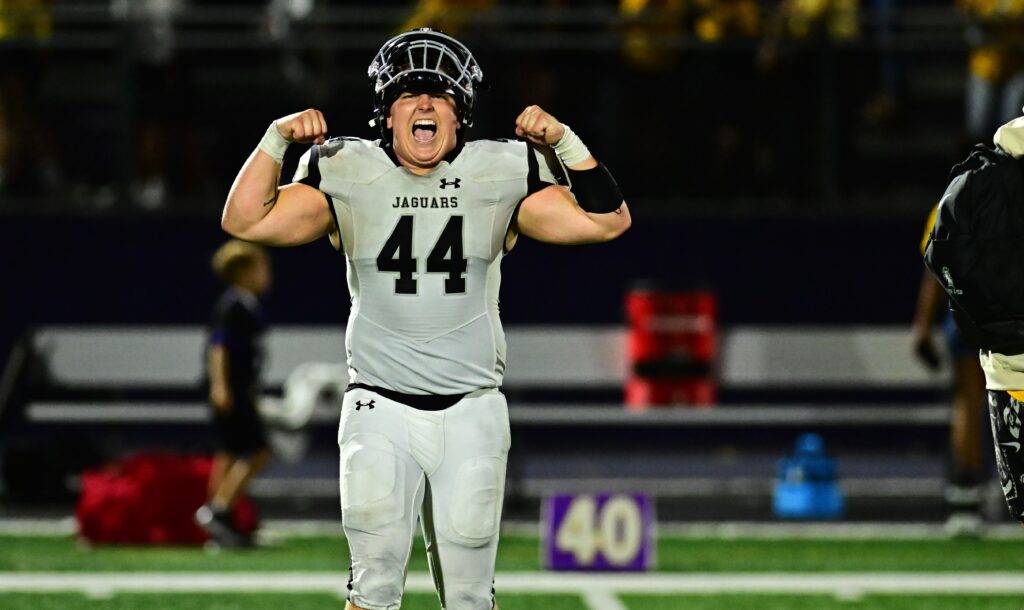 Miller, a running back and linebacker, ran 83 times for 387 yards and five touchdowns. On defense, he contributed 46 tackles.
Other first-team picks for Ankeny were senior offensive linemen Joe Kingston and Drew Monsivais, senior center Ryan Maire, senior receiver and defensive back Jamison Patton, junior linebacker Connor Kayser and senior defensive back PJ Westover.
Centennial's other first-team selections were junior quarterback Trenton Smith, junior tight end Chase Schutty, senior receiver Nick Severson, senior linebacker Zach English and senior defensive back Beau Gerke.
Earning second-team honors for the Hawks were senior running back Jazan Williams, sophomore receiver Evan Irlmeier, senior kicker Keeghan Warner, senior defensive lineman Diego Jackson, and senior defensive backs Kael Halstead, Reid Johnson and Ben Sandvig.
The Jaguars' other second-team selections were junior running back Elijah Porter, senior offensive lineman Cavan Jones, senior long snapper Jake Kluver, junior receiver Max Snyder, senior linebackers Colton Kitt and Hudson Simon, and junior defensive back Connor Welsch.
Senior receiver Maddox Ward, senior tight end Jeremiah Kruger, senior defensive lineman Carson Booth and senior defensive back Austin Bailey of Ankeny received all-district honorable mention along with senior offensive lineman Tyler Eisentrager, senior kicker Cael Wiener, senior defensive lineman Josh Binstock and senior defensive back Joe Talmadge of Centennial.