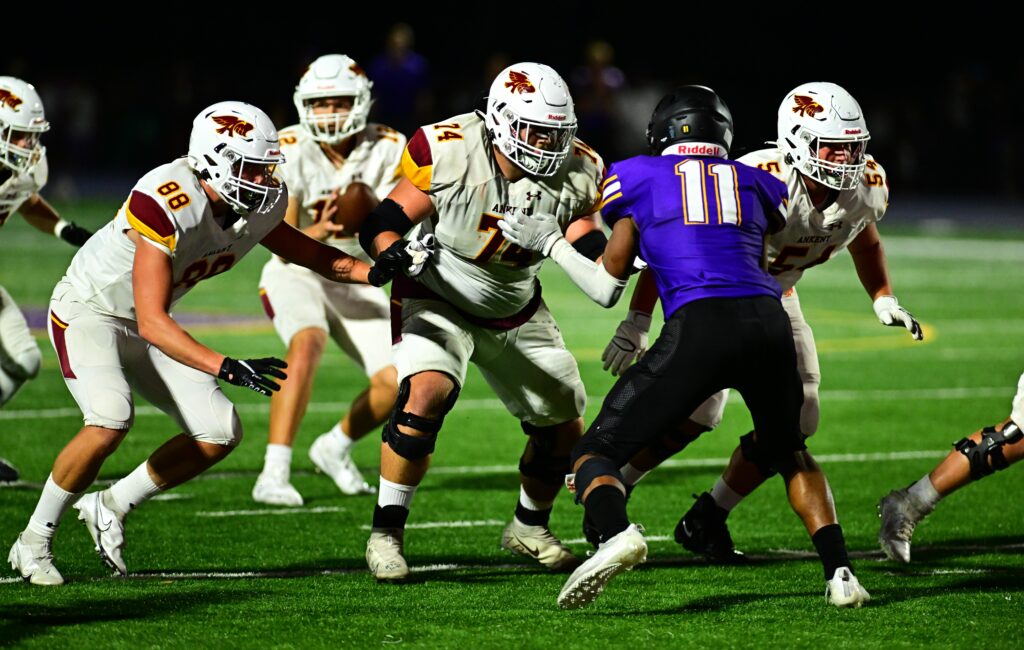 Ankeny football stars JJ Kohl, Joe Kingston and Jamison Patton have been named to the Class 5A all-state first team by the Iowa Print Sports Writers Association, which selected the teams in conjunction with the Iowa Football Coaches Association.
The trio led the Hawks to a 9-2 record this season. They were all second-team picks a year ago, when Patton starred at Des Moines Roosevelt before transferring to Ankeny.
Kohl, a senior quarterback, was named to a utility position on offense. He completed 155-of-239 passes for 2,023 yards and 17 touchdowns.
Kingston, a senior offensive lineman, was the anchor of Ankeny's line. He helped the Hawks to an average of 29.7 points per game.
Patton, a senior defensive back, made 37 tackles and intercepted two passes. He also starred as a receiver, catching 62 passes for 821 yards and six touchdowns.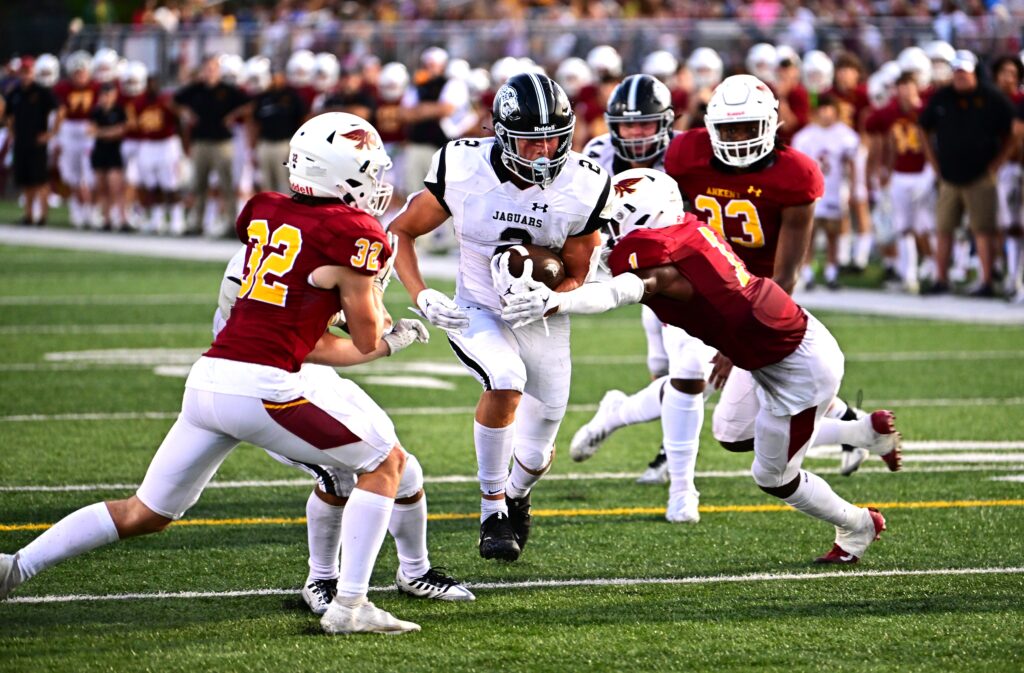 Three of their Ankeny teammates were selected to the Class 5A second team along with Ankeny Centennial standout Easton Miller, who was named to a utility position on defense along with the Hawks' PJ Westover. Ankeny running back Jazan Williams and defensive lineman Diego Jackson were also second-team picks.
Miller helped the Jaguars to a 5-5 mark. He rushed for 387 yards and five touchdowns as a running back, made 46 tackles as a linebacker, and also averaged 38.5 yards on 37 punts.
Williams rushed for 1,033 yards and 14 touchdowns on 182 carries. He also caught 26 passes for 196 yards and two scores.
Westover made 42.5 tackles and intercepted a pair of passes. Jackson had 31 stops, including four sacks.
Running back Abu Sama of Southeast Polk, who led the Rams to a second consecutive state title, was named the captain of the Class 5A team.