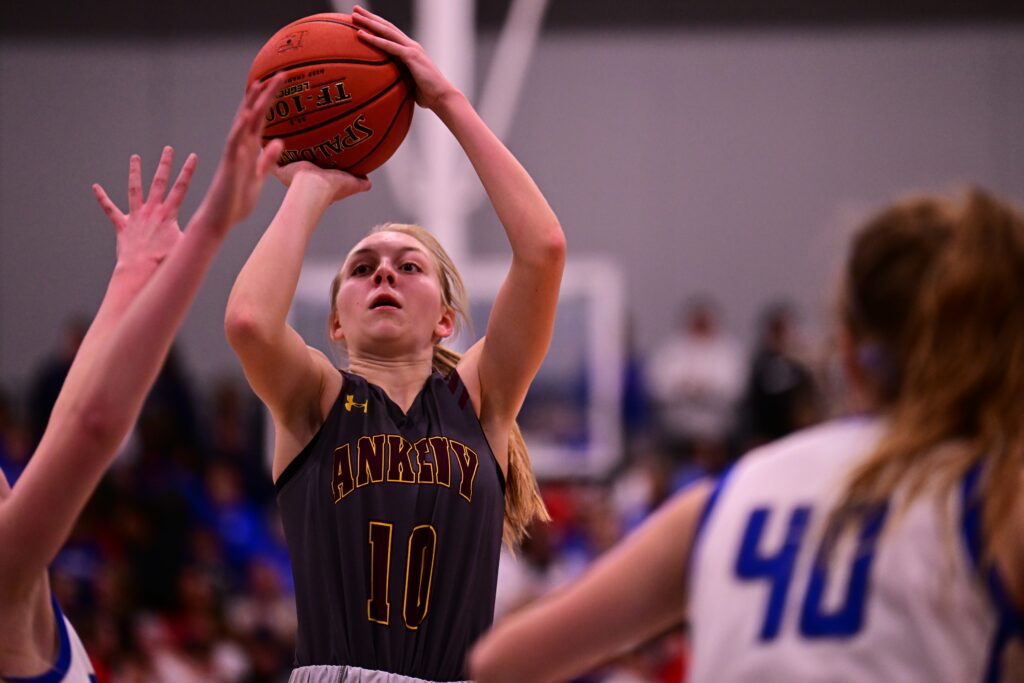 The Ankeny girls' basketball team took a long bus ride to Cedar Falls for its season opener on Tuesday.
At least the ride home was a joyous one.
The ninth-ranked Hawkettes took control from the start and went on to post a 60-43 victory in the non-conference game.
"We're still a young team, even though we return a lot of experience," said Ankeny coach Dru McAnelly. "This group hasn't totally played together, so it was definitely a tough test for our season opener. We're happy to come out on top."
Ankeny built an 18-9 lead at the end of the first quarter. The Hawkettes held a 34-19 advantage at halftime, then extended the margin to 51-33 after three periods.
Cedar Falls (1-1) had opened the season with a 72-22 win over Waterloo East on Friday.
"It was a heck of a defensive effort," McAnelly said.
Savannah Gage led four Ankeny players in double figures with 17 points. She also helped hold Cedar Falls junior Grace Knutson, a Drake recruit, to 14 points.
"Savannah did a good job on her," McAnelly said. "It was a hard-earned 14."
Jenna Pitz had 15 points, seven assists, six steals and two blocks for the Hawkettes, including two big 3-point goals to halt a Cedar Falls rally in the second half. Karsen Jacks and Jayla Williams each added 12 points, while Jasmine Moser grabbed eight rebounds.
Jacks made a huge 3-pointer to end the third quarter.
"We battled early, but then went to some full-court pressure and tried to deny Knutson even in the full court and it really bothered them," McAnelly said. "We got some easy layups, and that kind of got our offense going."
Ankeny will travel to Waukee on Nov. 29 for its CIML Conference opener against the No. 14 Warriors.