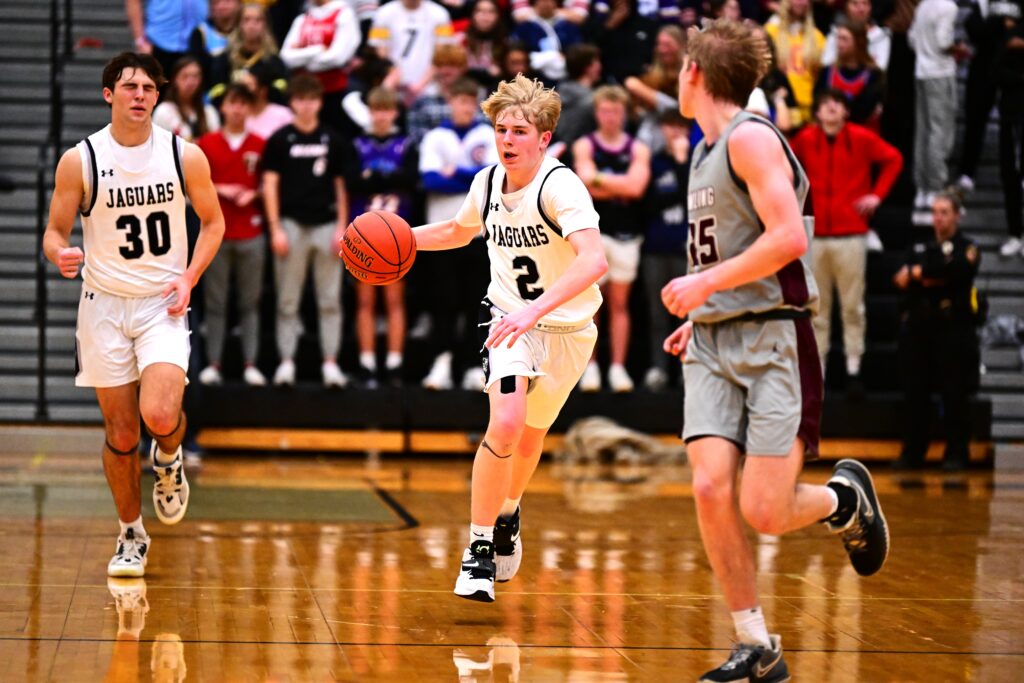 There is no shortage of players battling for playing time on the Ankeny Centennial boys' basketball team.
The Jaguars return four key players from last year's squad that posted a 12-10 record, but nine other players are also in the mix to earn spots in the team's rotation.
"We have 13 guys that will compete for playing time, so those who 'bring it' consistently will be on the floor for us," said Centennial coach Bob Fontana.
Standout guards Caden Kelling and Jackson Snyder both graduated last year, and the Jaguars also lost 6-foot-8 center Reece Robinson when his father, Daniyal, left the Iowa State men's basketball staff to become the head coach at Cleveland State. Robinson started as a sophomore, averaging 9.7 points and a team-high 6.5 rebounds per game.
"Reece was a great kid to coach, but we were able to look at multiple individuals this summer in different ways to replace the role he had on our team," Fontana said.
Junior guard Luke Winkel and junior forward Chase Schutty are the team's most experienced players. Winkel started 16 times a year ago, while Schutty made 14 starts.
Winkel averaged 6.5 points and 2.6 rebounds. He placed second on the team with 21 3-point goals and 23 steals while also dishing out 35 assists.
Winkel received all-conference honorable mention.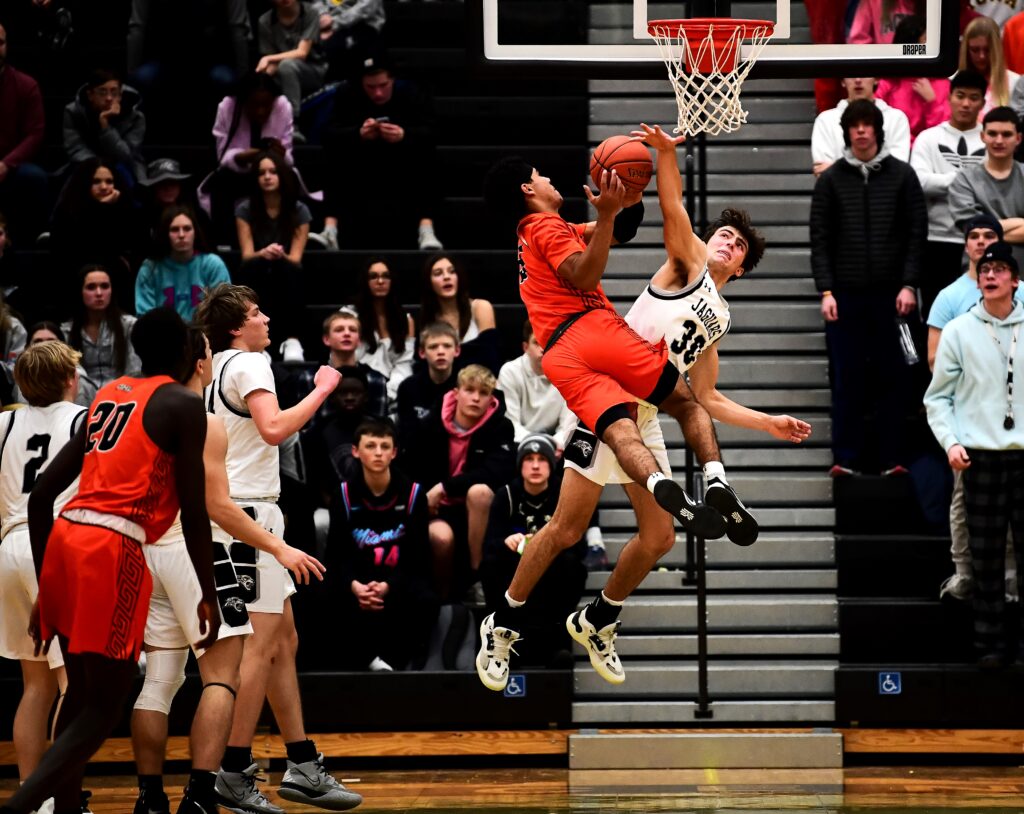 Schutty, meanwhile, averaged 3.8 points and 4.3 rebounds. He was the team's best shooter from the field, making 60.7 percent of his attempts (34-of-56).
Schutty also placed second on the team with 15 blocks.
Senior wing players Easton Pratt and Evan Bryan are among the team's other returnees. They also started at times last season and were the team's best 3-point shooters, making 41.9 percent of their attempts.
Pratt was 18-of-43 from behind the arc. Bryan went 13-of-31.
Pratt averaged 4.0 points and 1.5 rebounds. He is a Minnesota State-Mankato baseball recruit.
Bryan averaged 3.6 points and 1.7 rebounds. He made a tying 3-pointer with 2 seconds left during a game at Des Moines Lincoln, and Centennial went on to post a 72-66 win in overtime.
"We expect those four guys to step up and fill bigger roles this season along with Nick Vaske, Drew Schreurs and Jack Kerby," Fontana said. "They all were on the varsity last season, and they should know and understand what it takes on an everyday basis to compete at this level."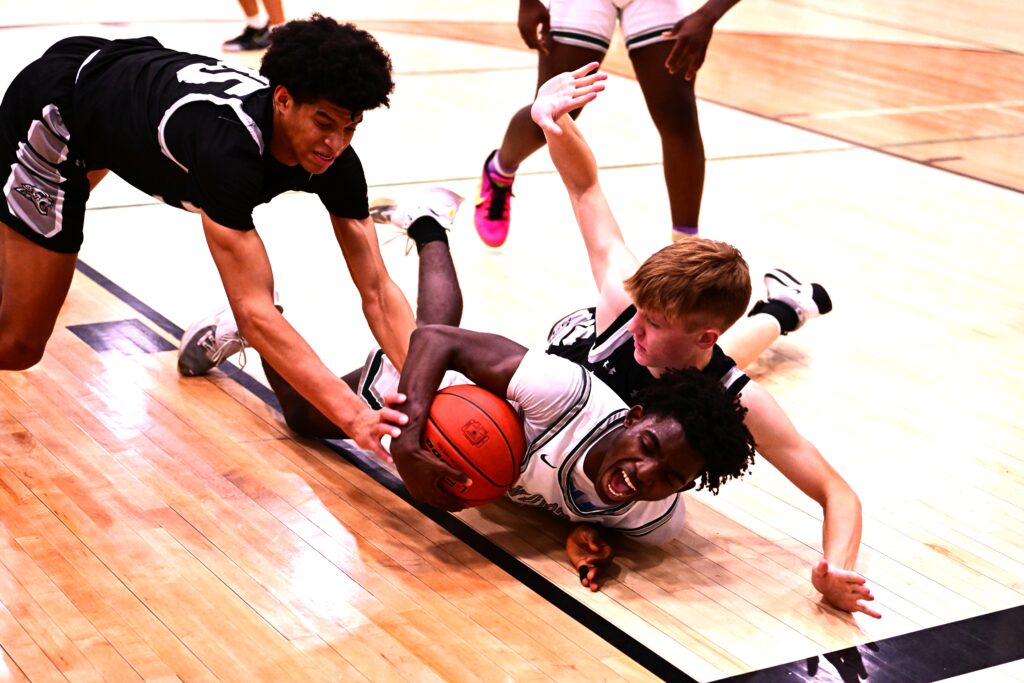 Schreurs, a senior, played in 12 games. He averaged 2.8 points and made six 3-pointers.
Vaske, a junior, averaged 1.5 points in 10 games. Kerby, a senior, averaged 2.0 points in five contests.
Others contending for playing time are Connor Welsch, Joey Oakie, Drake Dittmar, Harrison Jensen, Andrew Smith and Kael Jones.
"They all did some good things this summer and have competed very well in our early practices," Fontana said. "The practices have been very competitive, and our guys have been very coachable. They have done everything we have asked of them. Our guys have been enthusiastic and positive, and the chemistry has been very good. We challenged them to keep it that way."
The Jaguars will host Urbandale on Tuesday in their season opener. Both teams are part of the new nine-team CIML Conference that consists of the suburban schools.
Fontana said his team will have to succeed in several facets of the game in order to reach its potential.
"Rebounding will be a priority, and we will have to defend better than we did last season," he said. "Taking care of the ball and playing together will be the keys offensively."