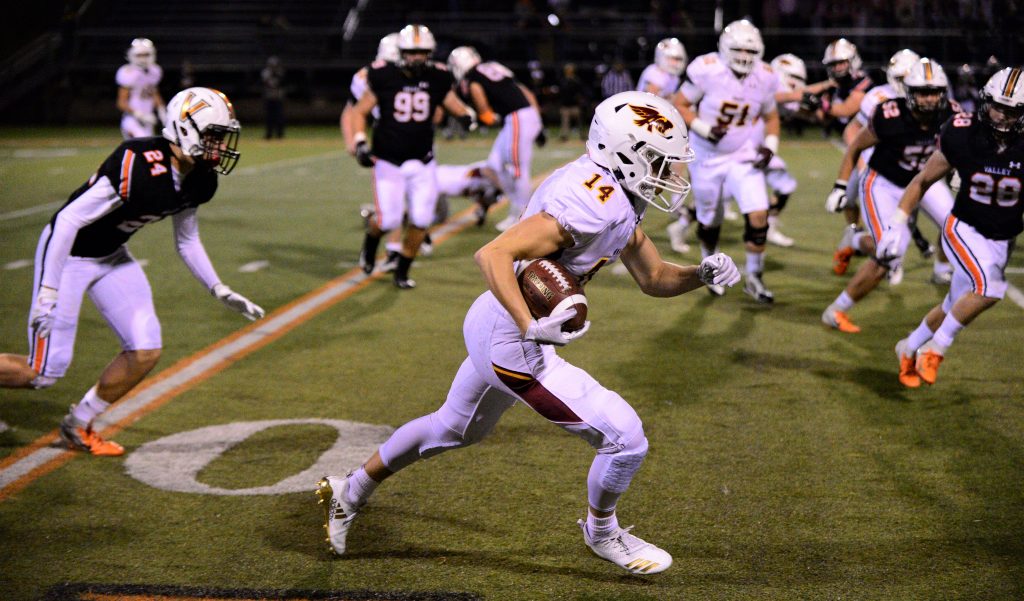 When the 2022 football season began, Iowa's wide receivers room included a trio of former Ankeny standouts.
Now, Brody Brecht is the only one of the three remaining.
Walk-on Jordan Kumm announced via Twitter on Monday that he is entering the transfer portal.
"I want to start off by saying thank you to coach (Kelton) Copeland and coach (Kirk) Ferentz for the opportunity to come play at the University of Iowa," Kumm tweeted. "Thank you to everyone who has supported me on this journey here. With that being said, it's in my best interest to enter the transfer portal."
Kumm's departure follows the exit of Arland Bruce IV, who announced on Friday that he was entering the transfer portal. Bruce, a sophomore, was the team's fourth-leading receiver with 19 catches for 187 yards and one touchdown.
Kumm joined the Iowa program after helping Iowa Central Community College to a 9-2 record last year. He caught 29 passes for 380 yards for the Tritons.
Brecht, a redshirt freshman, is one of only a few healthy receivers left on the roster. He has nine receptions for 87 yards.
The Hawkeyes (7-5) are also thin at quarterback as they prepare to play Kentucky in the Music City Bowl on Dec. 31 at Nashville. Starting quarterback Spencer Petras suffered a season-ending injury in a loss to Nebraska on Nov. 25, and backup Alex Padilla has left the program.