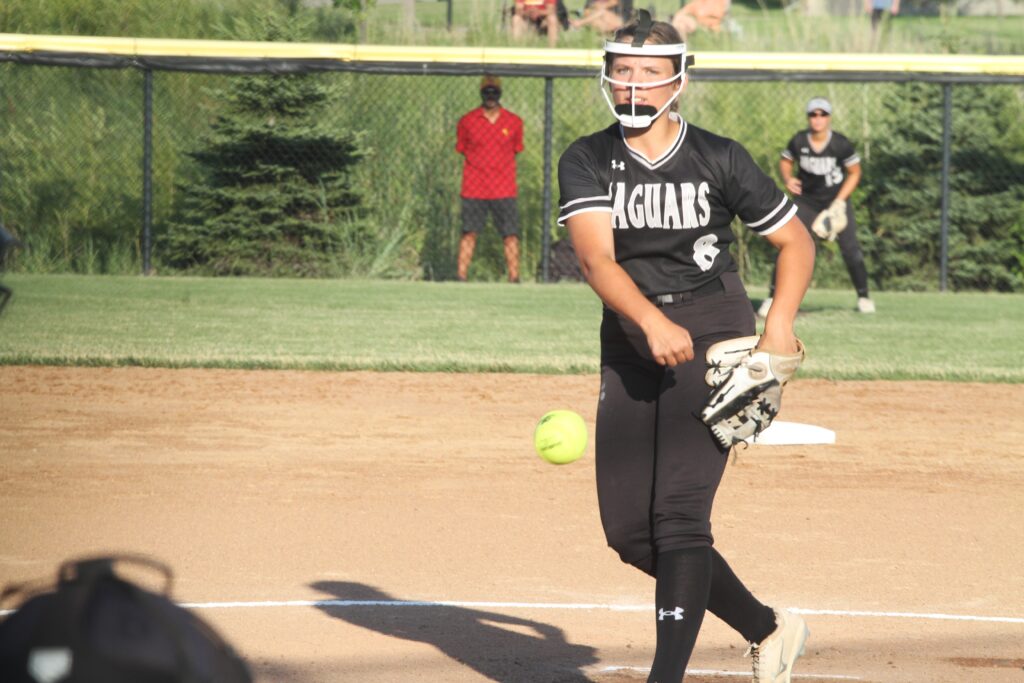 Ankeny Centennial pitcher Jadeyn Stahr will continue her softball career at Iowa Central Community College in Fort Dodge.
Stahr announced her verbal commitment to the Tritons via Twitter on Wednesday.
"It was a tough decision, but I had to pick what was best for me and I knew it was Iowa Central!" Stahr said. "I looked at a few other schools with great opportunities that also had great programs school- and softball-wise. What I liked about Iowa Central was the environment overall. It had everything I needed in a college and more, I loved the coaching staff, and knew I'd fit in great there!"
Stahr helped the Jaguars to a 25-13 record last season. She posted a 13-5 mark with a 2.33 ERA as a junior.
Stahr was named to the Class 5A all-state second team by the Iowa Girls' Coaches Association. She was also selected to the CIML Iowa Conference second team and to the Class 5A West all-district squad.
Two Ankeny players, infielder Kennedy Palmer and catcher Reagan Enright, previously committed to the Tritons.
"I have played with them in the past and grew up playing against them, but I'm excited to play with them next year!" Stahr said.