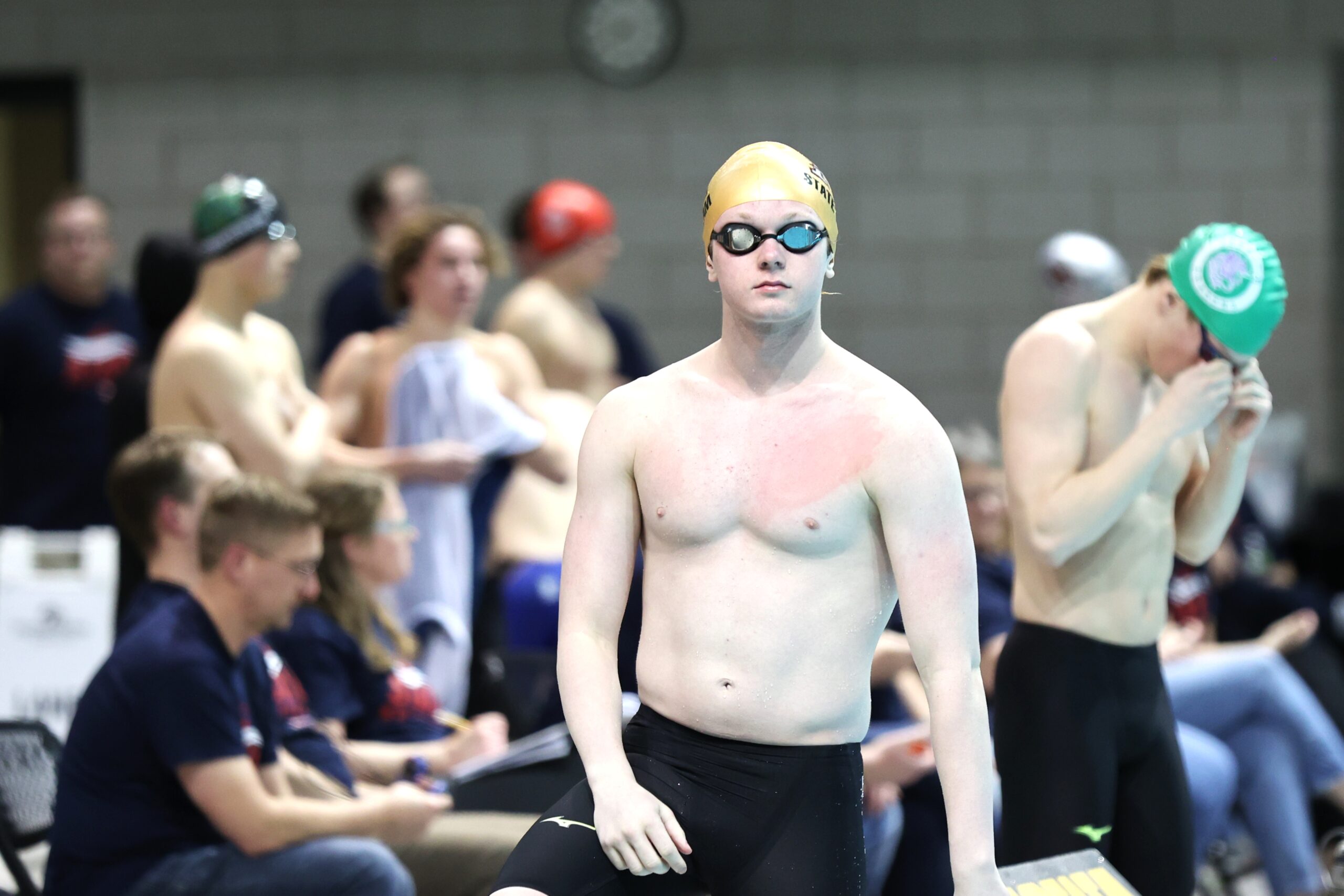 Senior Lance Swanepoel will be back in the lineup for the Ankeny boys' swimming team this week after competing in the 2022 Speedo Winter Junior Championships last weekend in Austin, Texas.
Swanepoel placed sixth in the 100 butterfly on Friday in 47.33 seconds. That's nearly a full second faster than the time he posted to win last year's state title (48.22).
"I was super happy with my swims, especially that 100 butterfly," said Swanepoel, who was representing the Des Moines YMCA. "If I can repeat that swim at state, I'd be even happier."
Jacob Wimberly of Texas Ford Aquatics won the butterfly in 46.26. Wimberly and Hayden Bellotti of First Colony managed to pull away from a very crowded field at the 25 wall to finish nearly half a body ahead of the field.
Bellotti was ahead by a tenth at the 50 wall in 21.22, but Wimberly came home in 24.94 to grab the gold. Bellotti held off a fast-charging David Schmitt of Evolution Racing, whose second 50 was the fastest of the final (24.86), to place second in 46.44.
Wimberly and Bellotti, who came into the meet ranked fifth and 15th, respectively, finished the day 1.5 and 2 seconds faster than their entry times.
Swanepoel, a Wisconsin recruit, also competed Friday in the 200 freestyle relay, helping the Des Moines YMCA squad to a 14th-place finish. He teamed up with Asher Havenhill, Sam Davey and AJ Abram of Waukee to post a time of 1:22.55.
Swanepoel swam the opening leg in 20.56 seconds. Abram swam the anchor leg in 20.24.
The same quartet then placed 15th in the 400 freestyle relay on Saturday in a time of 3:01.57. Swanepoel swam the opening leg in 45.00.
"Other than my butterfly, the sprint freestyle events were up there, too," Swanepoel said. "My splits of 20.56 and 45.00 are no joke. But I'm super excited to be back with the team now. I'm super ready to get back to business."
Ankeny will travel to Valley on Thursday for a CIML Conference dual meet against the Tigers.