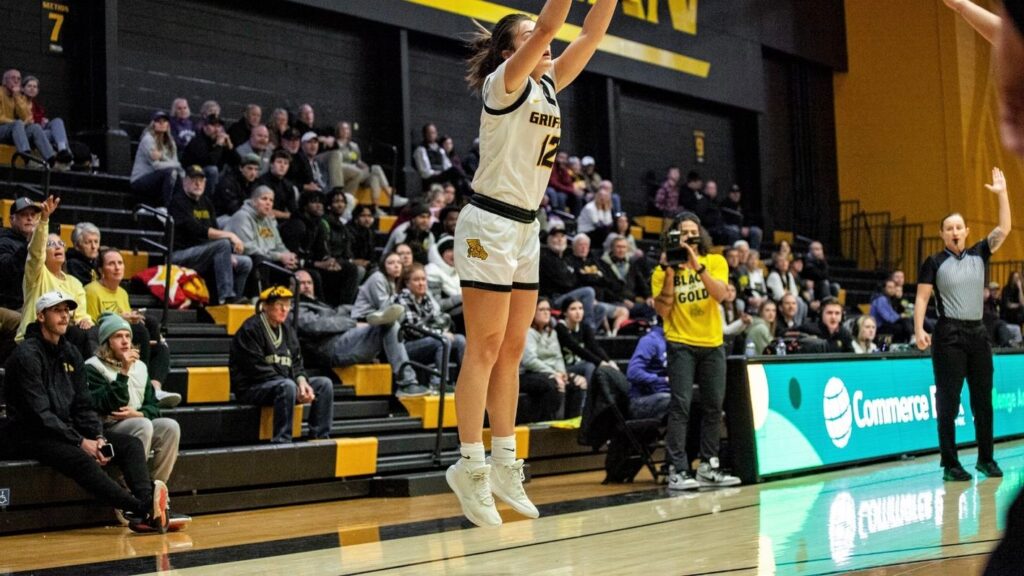 Cleao Murray is making a rapid adjustment to the NCAA Division II level.
The former Ankeny Centennial guard scored a career-high 17 points on Saturday as the Missouri Western women's basketball team lost to visiting Fort Hays State, 64-58, in a rematch of last year's NCAA Central Region championship. The true freshman made 7-of-11 shots from the field.
Fort Hays State extended its lead to eight points with 6 minutes remaining in the contest, but Murray wouldn't let the Griffons go away. She scored 10 points in the quarter to keep Missouri Western within striking distance, but the rally fell short.
Murray has helped the Griffons to a 7-4 record, including a 2-2 mark in the conference. She is the team's third-leading scorer, despite coming off the bench.
Murray is averaging 7.9 points in 20.5 minutes of action per game. She is shooting 32.7 percent from 3-point range (18-of-55).
"The adjustment to playing at this level has been much better than I thought it would be initially," said Murray. "I've adjusted to the faster pace of the game quickly and fixed the little things both on the offensive and defensive ends of the floor that are necessary to be playing at this level this early in my career. All of my coaches have really taken the time to teach me how to grow my game, and I think that's allowed me to be so successful thus far."
Missouri Western will travel to Topeka, Kan., on Saturday to play Washburn.