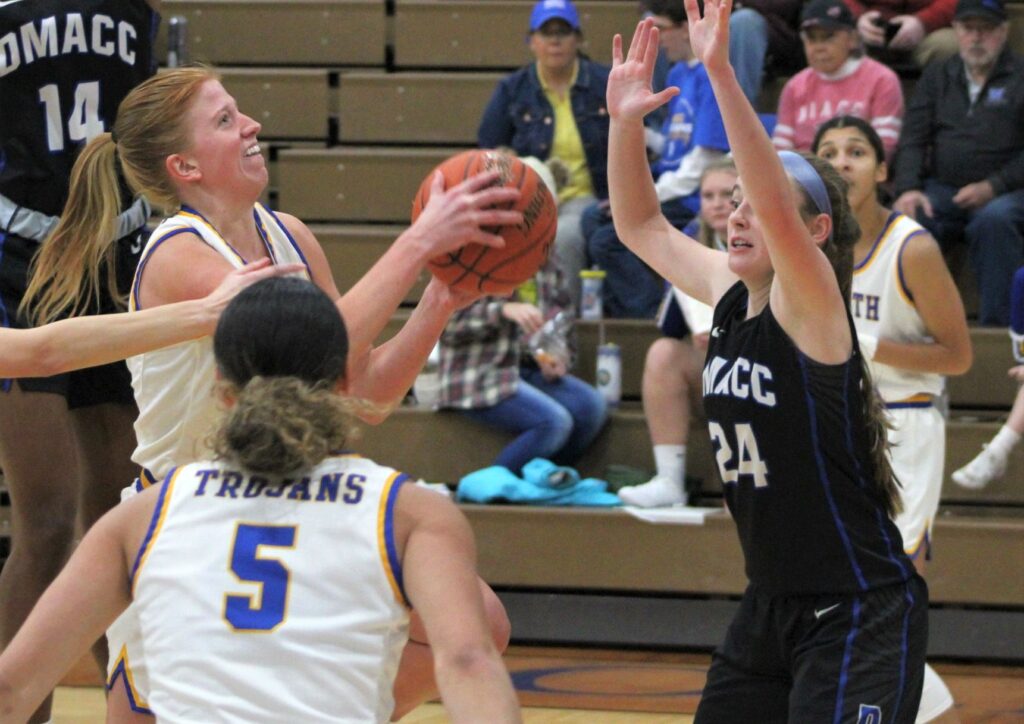 Jackie Pippett enjoyed some memorable moments during her high school basketball career at Ankeny Centennial.
She's had quite a few at the collegiate level, too.
For the second time in her career, Pippett has been named the ICCAC women's basketball player of the week. A sophomore post player at North Iowa Area Community College, she earned the weekly honor for the week of Dec. 5-11, sharing the honor with Kirkwood's Jada Devine.
Pippett also won the award for the week of Jan. 3-9, 2022 during her freshman season.
During the week of Dec. 5-11, Pippett led NIACC to wins over the Luther College junior varsity and Ellsworth. The Trojans are now 3-0 in the ICCAC and 9-3 overall after defeating Iowa Central, 70-51, on Wednesday.
Against Ellsworth, Pippett scored a season-high 26 points with a season-high 11 rebounds and a career-best five assists. Against the Luther College JV, Pippett scored eight points and grabbed three rebounds.
Pippett averages 12.0 points and 5.7 rebounds for the Trojans. She is the first NIACC women's player to win the league's weekly award since Audrey Martinez-Stewart was honored for the week of Jan. 31-Feb. 6, 2022.