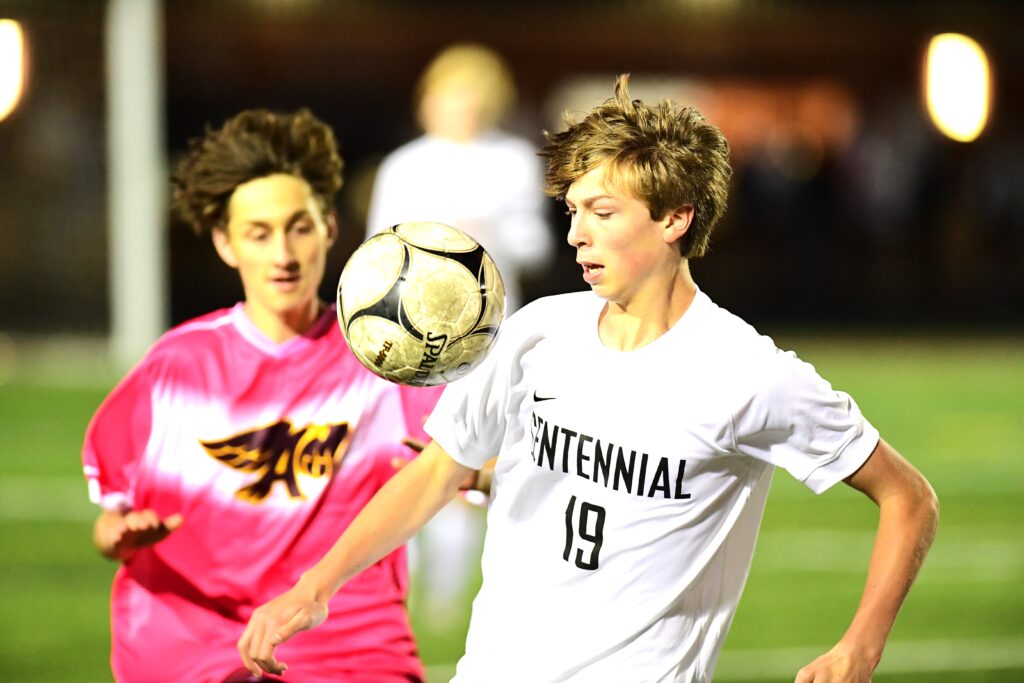 Ankeny Centennial boys' soccer standout Andrew Heckenlaible looked beyond the next level when picking a college.
He was looking for a school that could get him to the professional level.
Heckenlaible found what he desired in St. Louis University.
"I'm very excited to announce my verbal commitment to St. Louis University where I plan to further my academic and athletic career," Heckenlaible tweeted on Sunday. "I would like to thank my parents, family, coaches, friends and God for continuing to bless and support me daily! #gobillikens"
Heckenlaible, a junior forward, said he picked the Billikens after receiving about five scholarship offers.
"What stuck out about St. Louis is the history and current state of the program as they are competing for championships every year, and the coaches are very honest guys who care a lot about their players," Heckenlaible said. "Plus, SLU has amazing connections to the next level beyond college and continues to put players into the MLS (Major League Soccer)."
Heckenlaible helped Centennial to a 16-4 record and a trip to the Class 3A semifinals last season. He scored 14 goals and had a team-high 21 assists.
Heckenlaible was a repeat selection to the CIML Iowa Conference first team. He also received all-state honorable mention from the Iowa High School Soccer Coaches Association.
As a freshman in 2021, Heckenlaible helped the Jaguars to a 15-5 mark and the Iowa Conference title. He racked up a team-high 17 goals and 38 points.