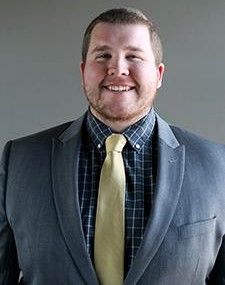 Former Ankeny football standout Quincy Griffith is returning to central Iowa.
Griffith has been named the offensive coordinator and offensive line coach at Simpson College. He spent the last three seasons as an assistant coach at Wayne State (Neb.).
"The chance to run the offense and call plays was certainly a big (reason for the move)," Griffith said. "It's a step forward in my career to do that at the collegiate level."
Griffith played on Ankeny's state championship team in 2012. The offensive lineman then played at Wartburg College from 2013-16, earning second-team all-conference honors as a junior and senior.
Griffith taught for one year at Carlisle High School before becoming the linebackers coach at Illinois Wesleyan in 2018.
"Coming back to central Iowa was another (factor) for sure," Griffith said.
Griffith served as a graduate assistant/tight ends coach at Central Missouri in 2019. The Mules tied a school record with 11 wins and reached the quarterfinals of the NCAA Division II playoffs.
Griffith joined the Wayne State staff in 2020. He worked with the offensive line his first two seasons before coaching the tight ends in 2022.
Griffith was hired by Reed Hoskins, who was named Simpson's new head coach last month. Hoskins spent the last seven seasons as the offensive coordinator and quarterbacks coach at Illinois Wesleyan.
"I had worked with coach Hoskins before in 2018, so the opportunity to work with him again was a big reason as well," Griffith said. "And all of the things Simpson is doing right now with facilities and athletics driven by our Athletic Director Marty Bell. That's what really sold me.
"And at the end of the day, it's going to be a tremendous challenge to try and build this program and succeed in this league. But that's why I took it–because it's hard work and that's the work that's worth doing."