Ankeny Centennial football standouts Hudson Simon and Brody Targgart are both headed to Iowa Western Community College.
Simon, a linebacker, announced his commitment to the Reivers on Friday. Targgart, a defensive lineman, committed on Saturday.
The Centennial teammates visited Iowa Western on Monday.
"I knew that day that was where I wanted to go," said Simon, who had been getting a lot of interest from D2 schools in the surrounding states. "Between the philosophy, the coaches, and the resources/facilities, I feel like there is nothing more you could ask for–from a developmental standpoint. I think Brody kind of thought the same. We both want to go D1, and we feel like this gives us our best shot!"
Targgart also had the opportunity to play at the D2 level.
"I was getting a lot of offers, but my goal has always been to go Power Five or somewhere big and play and the (junior college) route was my best option to get there," Targgart said. "Iowa Western won the juco national championship this year and has been very successful at getting guys in and developing them into big-time players, especially on the defensive side. Their facilities are also the best of the best so I figured that would be the best place for me to go and develop."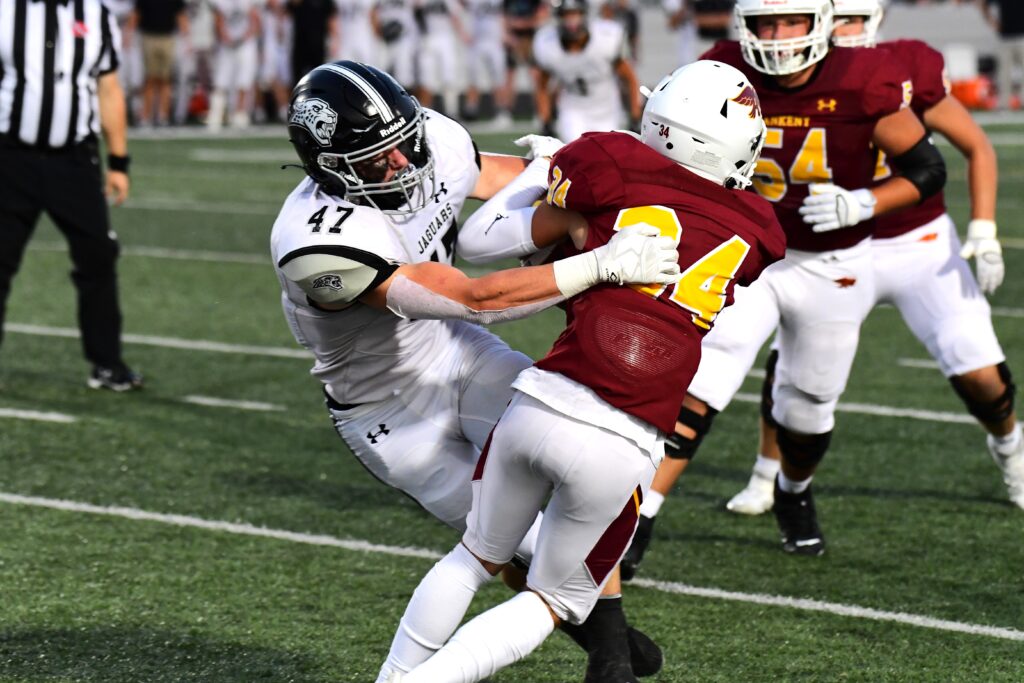 The duo helped Centennial to a 5-5 record last season. The Jaguars qualified for the Class 5A playoffs before dropping a 14-10 decision at Cedar Falls in the opening round.
Targgart made 53.5 tackles, including 13 for losses. He was a repeat selection to the all-district first team.
Simon had 38.5 tackles, intercepted a pass and recovered a fumble. He was named to the all-district second team.
"We both went on a visit to Iowa Western at the same time, and I knew Hudson liked it," Targgart said. "I had talked with him a little, and I guess it just worked out that way that we both felt that Iowa Western was the best place to help us achieve our goals."