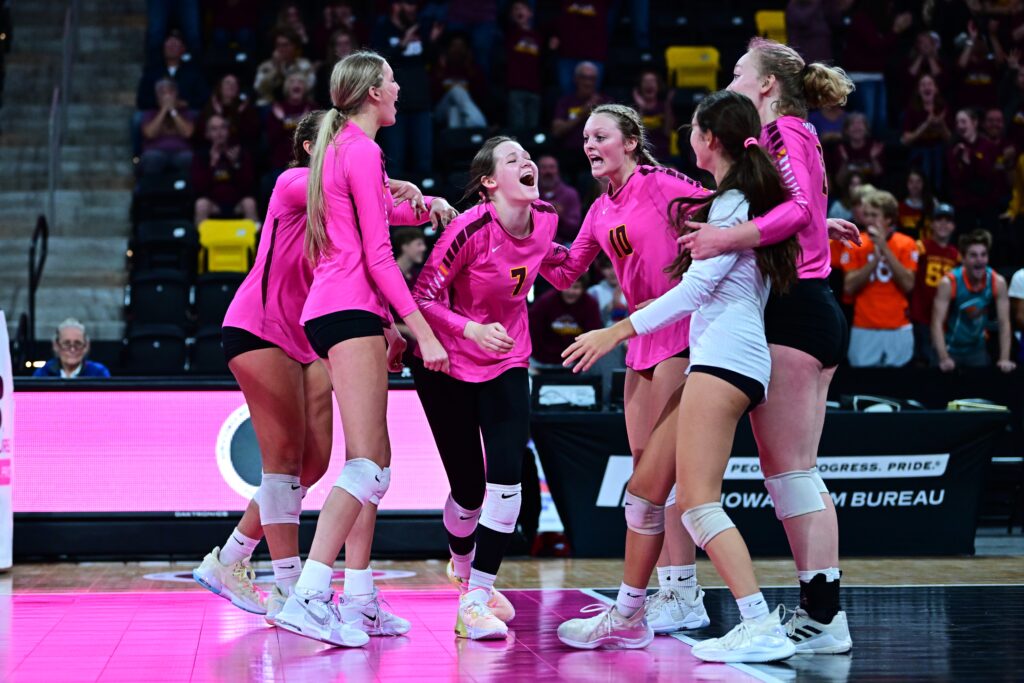 Ankeny volleyball standout Tanith Roush has verbally committed to play for North Dakota State.
Roush, a junior right-side hitter, announced her decision this week on social media.
"I'm so very excited and thankful to announce my verbal commitment to North Dakota State University!" Roush wrote. "If you told me 11 months ago that I would continue my volleyball and academic career at such an amazing program, I wouldn't have believed you. I'm so grateful to my parents for their support, my coaches for never giving up on me, and my teammates for making volleyball so, so special. Regardless of volleyball, God is good! GO BISON!"
North Dakota State is a member of the NCAA Division I Summit League. The Bison posted a 21-12 record last season, which ended with a 3-2 loss to Davidson in the first round of the National Invitational Volleyball Championship.
Roush said she picked North Dakota State over Wyoming.
"While a few other schools showed interest and/or offered, my decision really came down to NDSU and Wyoming," she said. "My visits to those two schools left me really impressed with both programs and campuses. I ultimately decided on NDSU because Fargo felt more like home to me! It's a beautiful community and a lot like Des Moines, just a little bit colder. Honestly, I felt really connected with their coaching staff and players and could easily see myself playing there. Plus, a lot of the schools in the Summit League are closer to central Iowa, which makes it easier for my family to come watch me play."
Roush racked up 287 kills last year while helping Ankeny to the Class 5A state tournament. The Hawkettes captured the CIML Conference title and finished with a 35-5 mark.
Roush posted a team-high .326 hitting percentage and also had 64 blocks. She was named to the Class 5A all-state second team.
Roush also earned first-team all-conference and all-district honors.