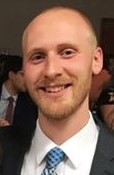 Tyler Asbe has been named the new head coach of the Ankeny Centennial girls' track team.
Asbe spent the last two years as an assistant for the Ankeny girls' squad.
"I'm definitely excited to get things going," said Asbe. "The season is right around the corner, and I met the athletes (Wednesday). That just kind of made it feel real."
Asbe briefly competed at Northern Iowa as a 400/800 runner before his career was cut short due to knee surgery. He then transferred to Iowa, where he became a coach for the club team.
"The Iowa coach, Joey Woody, has a club team that is separate from the university," Asbe said. "I coached for him for a number of years."
Asbe was an assistant coach at Solon before joining Ankeny's program. He primarily worked with the Hawkettes' long sprinters.
Last spring, Asbe helped Ankeny to a seventh-place finish in the Class 4A state meet.
"I loved what I was doing at Ankeny, but felt like I was ready for the challenge to take the next step," Asbe said. "This is my first head coaching job. I hadn't really been looking, but it had been a goal of mine and this role opened up and I decided to throw my hat in the ring. And I was very happy to get the offer."
Asbe said he was already familiar with some of the Centennial athletes after competing against the Jaguars over the last two seasons.
"I didn't know any of the girls personally by any means, but being a coach in the same town you know who's who a little bit," he said. "They definitely have some talented kids on the roster."
According to Centennial Activities Director Nate Lingren, Asbe is a good fit for the program.
"Tyler brings a wealth of experience and a leadership-driven-culture approach to our Jaguar family," Lingren tweeted on Tuesday.
Asbe said gaining the trust of his athletes is the first step in building a successful program.
"I'm looking to build the relationships with the kids," he said. "I think that's the best way to get them to buy in. I just want to try to create a positive and fun atmosphere for the kids."