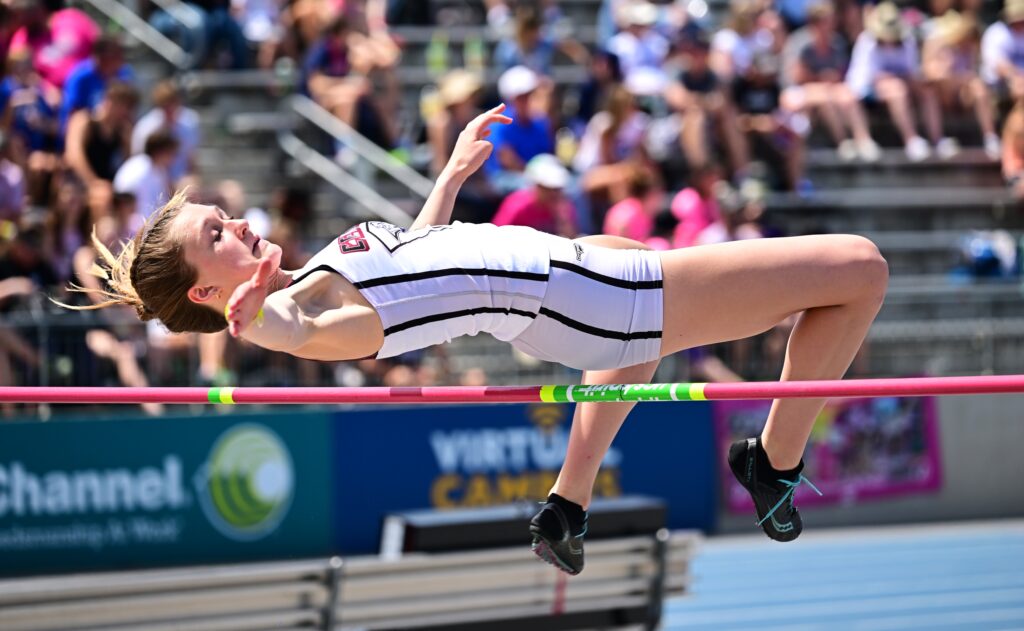 Junior Kambria Leazer is one of 15 returning state qualifiers for the Ankeny Centennial girls' track team. She helped the Jaguars to a 20th-place finish in Class 4A a year ago.
Leazer tied for sixth in the high jump (5 feet) and placed 16th in the long jump (15-9.5). She earlier set a school record in the long jump at the CIML Iowa Conference meet, where she won the event with a jump of 18-6.
Here is some inside info on Leazer:
How is the indoor season going thus far?
I feel like I have had a good start to the season being able to participate in both the UNI and Iowa State meets. I'm looking forward to growing this season!
What has been the highlight for you?
So far being able to get into the finals for a place of fifth overall for the long jump at Iowa State. It's always good to get those extra reps before the outdoor season starts.
Did you stick around Ankeny for spring break, or did you head off somewhere?
After my club volleyball tournament, my family and I went to the Lake of the Ozarks in Missouri!
You have a new head coach in Tyler Asbe. Has it been a smooth transition?
Yes, coach Asbe has done an excellent job connecting with the team and allowing everyone to feel welcome into this large program.
How would you describe his coaching style?
Coach Asbe has the ability to keep us working hard and improving as athletes yet in a fun and family-like environment.
We still have some snow on the ground. How optimistic are you that you'll be able to have your first outdoor meet in Iowa City on Saturday?
My fingers are crossed. As track athletes we are always having to deal with the weather, but hopefully we can get more meets in than we did last year.
What are your goals for the season?
I hope to set some personal records, achieve the school record in the high jump, and to be able to run some more than what I did last season.
You are a returning state qualifier in both jumping events. Do you prefer one of those events over the other, and if so, why?
Not really–it depends on the day. I am hoping to work on my form this year to help reach my goals.
Do you think you'll compete in any running or hurdles events?
I was able to run my first sprint medley at Iowa State, and I hope to continue running 100s and 200s throughout the season.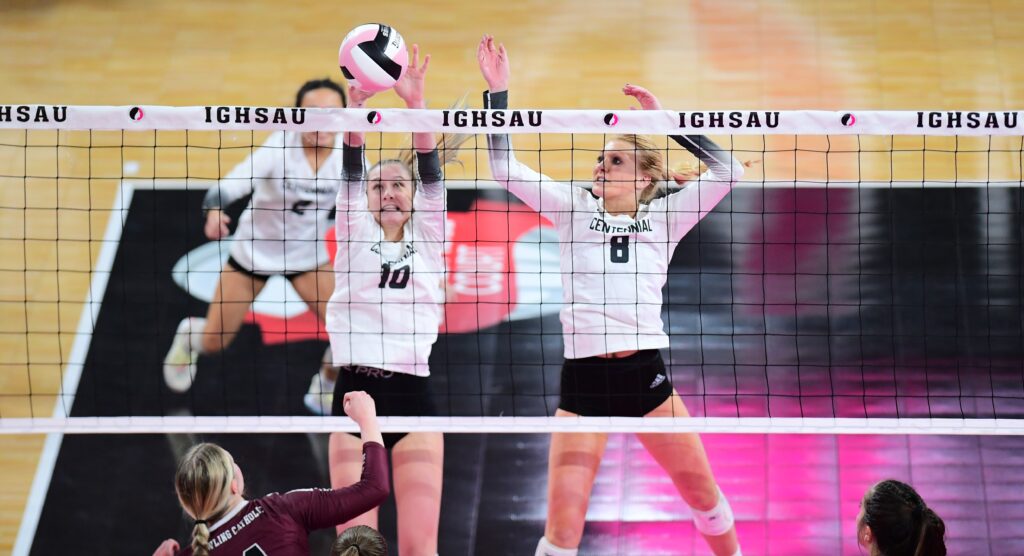 You also played a key role on the Centennial volleyball team that advanced to the Class 5A semifinals last fall. Do you know yet if you want to compete in a sport at the collegiate level, and if so, which one?
At this time I am considering playing at the college level, but I am undecided if I want to pursue track or volleyball. I was approached by a few colleges for volleyball and am looking forward to seeing what this season opens up for track considerations.
What do you want to study in college?
I want to pursue a degree in either Kinesiology or Sports Management.