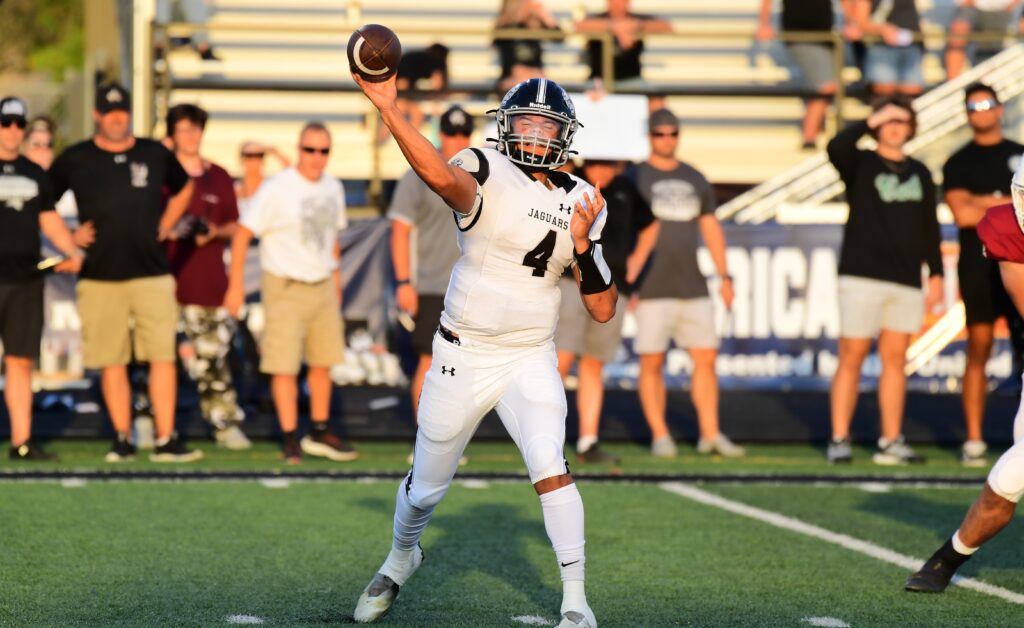 The district and group assignments for the 2023 and 2024 football seasons have been announced by the Iowa High School Athletic Association.
Districts and Class 5A groups are effective for a two-year cycle. The 2023 season will be the first with a socioeconomic factor added for classifications.
Approved this winter by the State Board of Education, the classification adjustment will reduce 40 percent of a school's free or reduced lunch (FRL) count from their annual enrollment to determine their final classification number.
There are 36 teams in Class 5A with six groups of six teams. All 16 playoff qualifiers will be at-large berths determined by the RPI.
Each team will play nine games in the regular season–four group games, one assigned game and four non-group games.
Ankeny Centennial has been placed in Group 1 with Dowling Catholic, Urbandale, Des Moines Roosevelt, Sioux City North and Des Moines East. The Jaguars will play all of those teams except Sioux City North, and Waukee Northwest is their assigned opponent.
Ankeny has been placed in Group 6 with five teams from eastern Iowa–Cedar Rapids Prairie, Iowa City Liberty, Iowa City West, Cedar Rapids Washington and Cedar Rapids Jefferson. The Hawks will play all of those teams except Cedar Rapids Jefferson, and Valley is their assigned opponent.