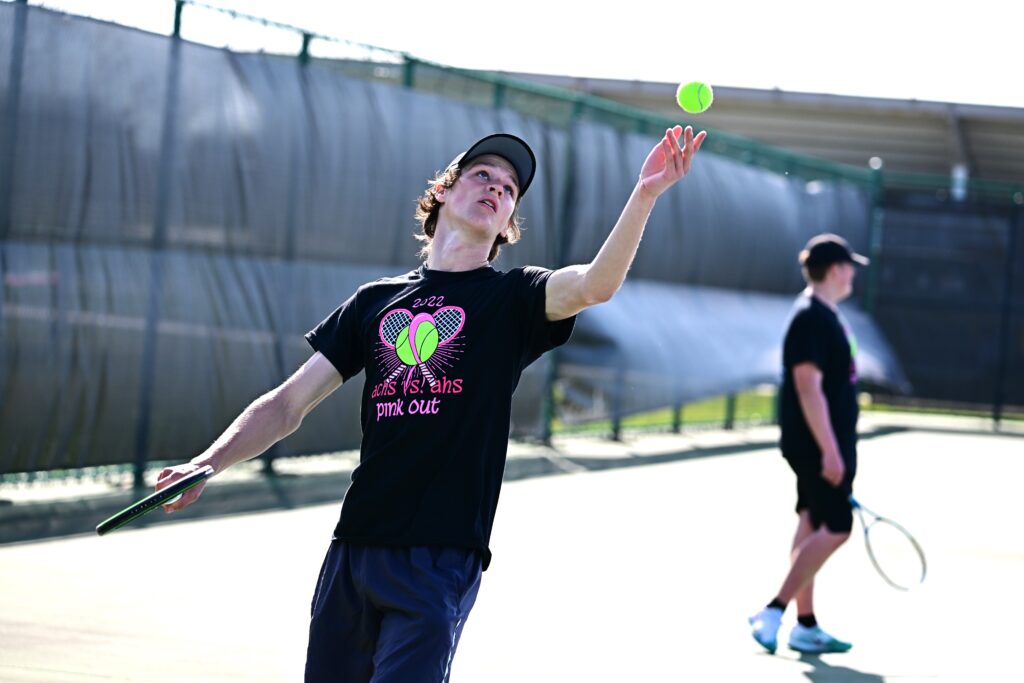 Ankeny Centennial senior Caleb Peterson has a chance to join his former teammate, Will Blevins, as a three-time placewinner in the boys' state tennis tournament.
Peterson placed sixth in doubles while playing with Nic Mackaman as a sophomore in 2021. He then placed fifth in singles last year.
Now, Peterson will try to become the first state champion in school history. Blevins fell just short of accomplishing that goal, reaching the singles final two years ago before falling to Daniel Lu of Dowling Catholic.
"I never want to put undo pressure on our players," said Centennial coach Tami Lewton. "However, Caleb has to be looked at as one of the favorites to win state."
Peterson posted an 18-2 record as a junior. His only losses came to Quinn Monson of Waukee and Kaden Taylor of Waukee Northwest–two opponents that he also defeated.
Peterson dropped a 6-2, 0-6, 6-4 decision to Taylor in the opening round of the state tournament. Taylor rallied from a 3-2 deficit in the third set after the match was moved from Cedar Rapids to the indoor courts at the University of Iowa tennis complex in Iowa City due to rain.
Peterson then rebounded with four consecutive victories in the consolation bracket, losing just five games along the way. He blanked Seth Smigel of Iowa City West, 6-0, 6-0, in the fifth-place match.
Taylor and Monson teamed up to win the doubles crown at Waukee two years ago, but Taylor then departed for Northwest when the school district split into two high schools in the fall of 2021. Taylor defeated Monson in the third-place match at last year's state tournament, and the two juniors are both back this season.
"Physically, Caleb has all the ability in the world to win and is for sure one of the most talented players in the state," Lewton said. "For him, it will be all about his mental toughness on the court and having a dominant attitude."
Peterson is one of six returning varsity regulars from a team that posted a 5-8 record last year, including a 2-4 mark in the CIML Iowa Conference. The Jaguars advanced to a Class 2A substate final before dropping a 5-3 decision to Johnston at Valley.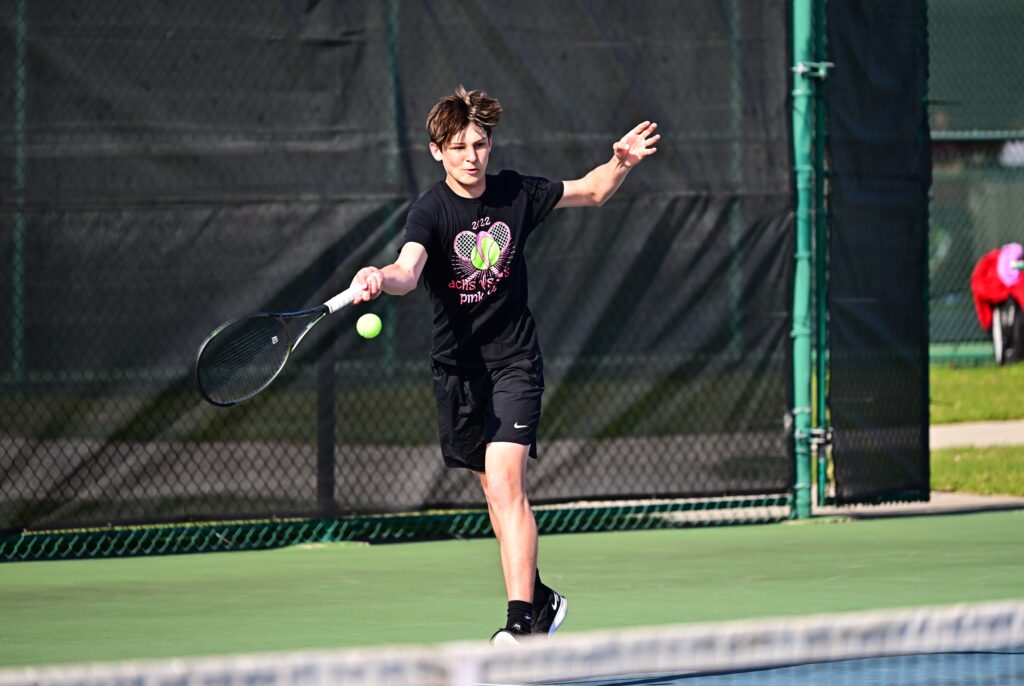 Sophomore Brayden Wellendorf is also back along with juniors Holden Smith, Nick Hiney, Jack Halverson and Andrew Law.
"The practices are going great!" Lewton said. "There is a lot of excitement from the new players, and our captains have been working on a leadership book to ensure some good energy and guidance toward our team's vision statement."
Wellendorf also qualified for the state tournament as a freshman. He won a district doubles title while playing with the graduated Kellen Jones before the duo lost their first two matches at state, finishing with a 5-4 mark.
Wellendorf also played well in singles, posting a 7-5 record at the No. 4 position.
Smith was the team's No. 3 singles player for most of the season. Hiney, Halverson and Law primarily played doubles, but could step into the singles lineup in 2023.
Lewton said the Jaguars' goals are to finish with an 8-3 record, place among the top eight teams in Class 2A, and qualify both a singles player and a doubles team for the state tournament.
Centennial will open the season on Tuesday by hosting a non-conference match against Norwalk.
"I do not have any newcomers that will break into the varsity lineup right away, but I do have some newcomers with a lot of interest and talent that will definitely get them there," Lewton said.