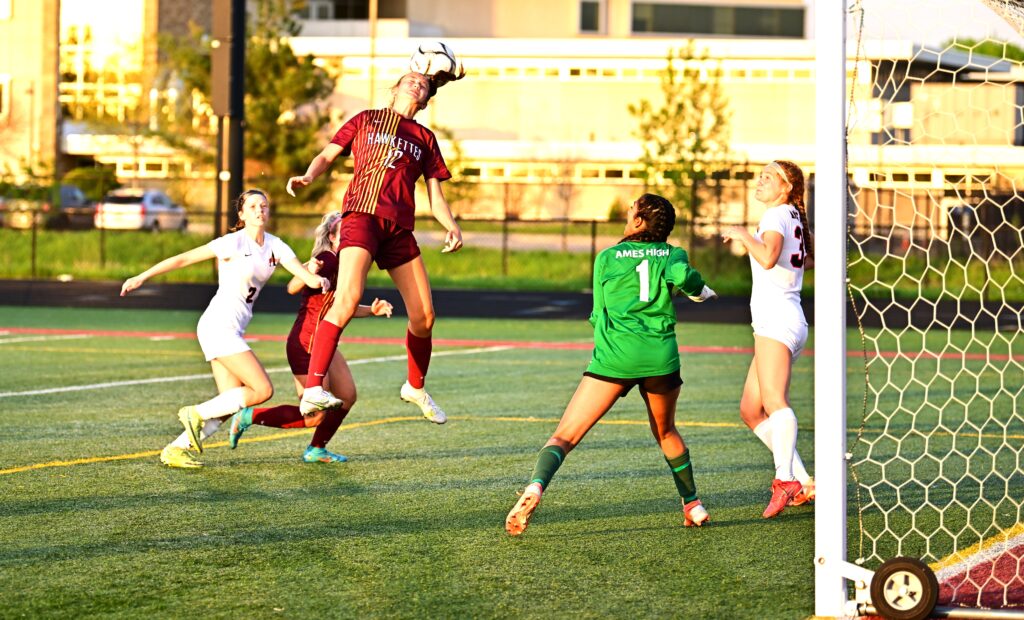 With the return of senior goalkeeper Jasmine Moser, the Ankeny girls' soccer team will likely boast another formidable defensive unit in 2023.
The Hawkettes posted an 18-2 record a year ago and allowed just two goals all season. They advanced to the semifinals of the Class 3A state tournament before falling to Council Bluffs Lincoln, 1-0, in overtime.
Ankeny's only other loss came to eventual state champion Ankeny Centennial, 1-0, during the regular season.
"With how dominant the girls were last year, things like having the best statistical defense in the state, only conceding two goals in 20 games, the 2022 team set crazy high standards," said Ankeny coach Simon Brown. "Our goal as coaches is to just focus on the day-to-day (goals), what can we do better than the last game, where we can improve so that we can win the next game. Once the first games kick off next week, all the stories and motivation will be on 2023 and what we can accomplish this year."
Moser is back after making 49 saves as a junior. She was named to the Class 3A all-state first team by the Iowa Girls' Coaches Association.
Moser received all-state honorable mention from the Iowa High School Soccer Coaches Association. She was also a unanimous pick to the CIML Iowa Conference second team after helping Ankeny to a share of the league crown along with Centennial and Waukee Northwest.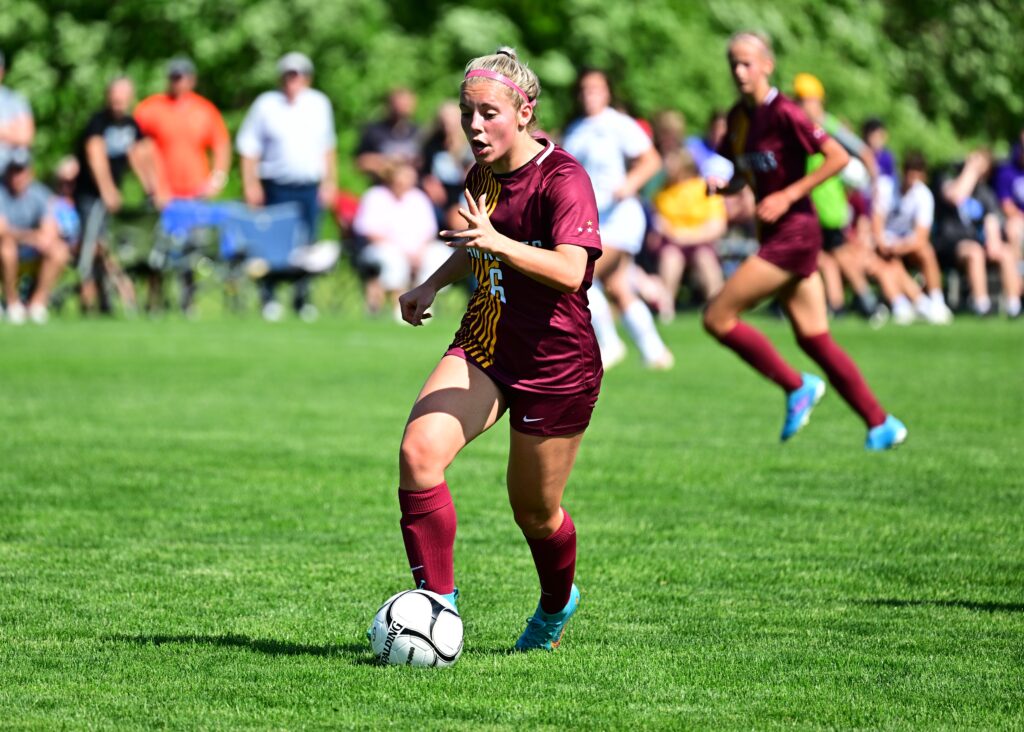 Five other all-conference players are back for the Hawkettes. They are senior defender Jenna Pitz, junior defender Elizabeth Proctor, senior forward Teja Pritchard, junior forward Emma Gott and sophomore midfielder Alli Macke.
Gott led the team with 12 goals and also had five assists. She joined Pitz as a unanimous pick to the all-conference first team.
Proctor contributed three goals and two assists while also playing a key defensive role. She was a unanimous selection to the Iowa Conference second team.
Pritchard scored seven goals and had eight assists, while Macke racked up seven goals and five assists. They both earned all-conference honorable mention.
Sophomore midfielder Camryn Dietz is the team's other returning starter. She scored five goals as a freshman.
Among the Hawkettes' other returnees are junior midfielder Allie Heller and sophomore defender Sophie Loeffler. Heller had two goals and three assists last season.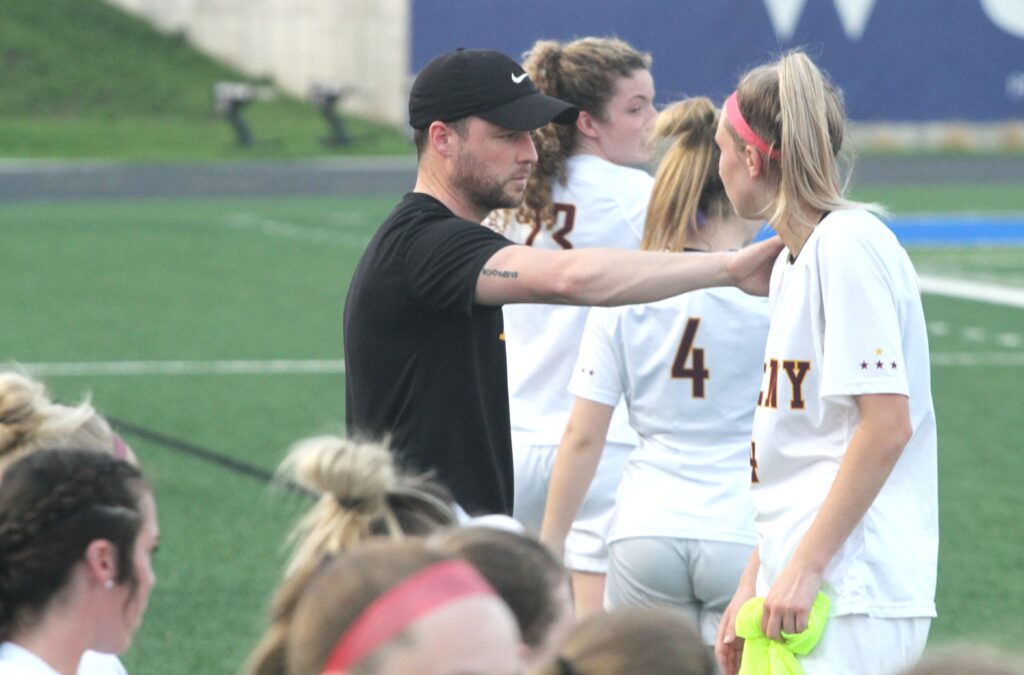 Freshmen Ava Paoli, Avery Taylor and Sydney Van Houweling are also expected to make an impact. Sophomore Claire Close, a transfer from Marshalltown, could serve as Moser's backup.
"We had a couple days of tryouts and then put the girls where we think they need to be," Brown said. "The Jamboree this week will be a great starting point for the kids to show what they learned in a very short time. I know the kids and parents are eager to get some playing time in."
Brown said he is letting his players set their own goals.
"Midway through the season, we usually evaluate and set some targets," he said. "I think it's important, and I've been guilty of this in the past of focusing on the outcome and stress that comes with the end of the season, and forgetting to enjoy the process. That's what the kids remember, and we are just here to facilitate them and give them the best experience possible. With the new (CIML) Conference being all the best teams in the state, the schedules are grueling, and we get to work and figure out ways to compete with the best every three days. It's a fantastic opportunity."
The Hawkettes will host Dallas Center-Grimes in the Jamboree on Friday at 6 p.m. They will open their season on Tuesday with a non-conference game at North Polk.
"Staying healthy, being physically fit and fresh, and executing our game plan will be very important for us," Brown said. "The girls have been really receptive this week in training, asking questions, engaging in the game model conversations, and just excited to be back representing their community. We also tried some new ideas in training to get even more out of our short time with the girls."