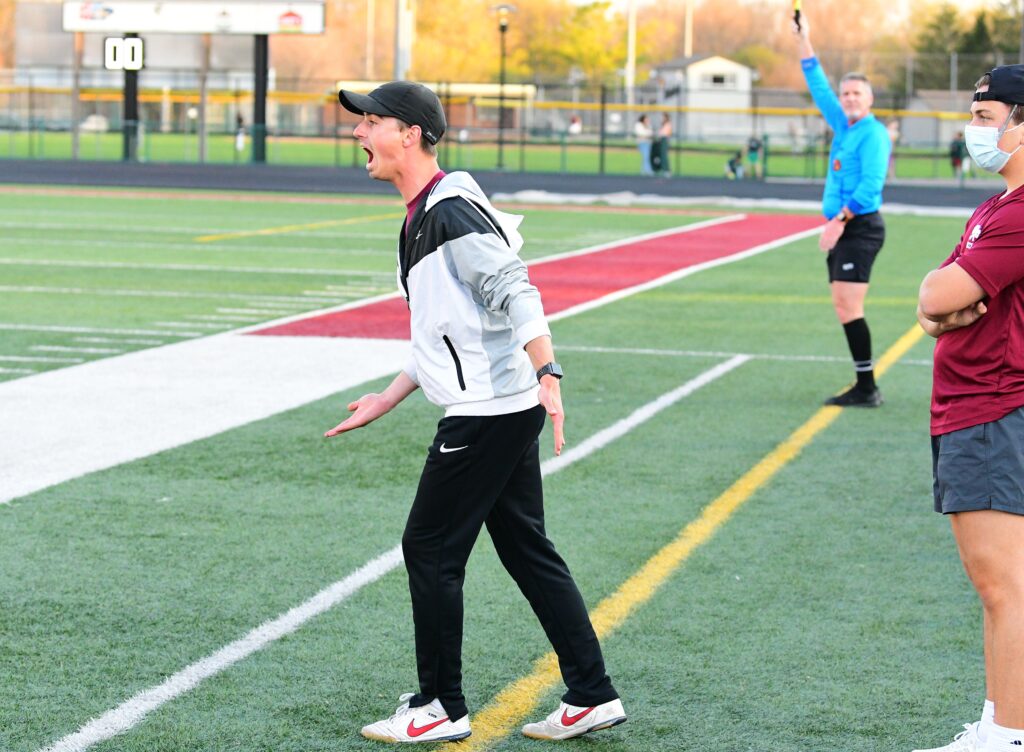 Ankeny boys' soccer coach Marcus Varnum faces a monumental task this season.
He'll have to find a way to replace the scoring production from all-state forward Lucas Newhard.
Newhard joined the Hawks' program for his senior season a year ago and led the team to a 19-2 record. He scored a school-record 36 goals, more than half of the team's 71 goals, and also contributed nine assists.
Newhard was named to the Class 3A first team by the Iowa High School Soccer Coaches Association and was also selected the 2021-22 Gatorade Iowa Boys Soccer Player of the Year. He is now playing for Grand View.
"Lucas had an outstanding ability to create many goal-scoring opportunities and even put one or two away per game, and got on the score sheet for us during those scrappy competitions," Varnum said. "We'll miss his presence for sure, but our goal is to still create those moments in the game and make them count, while making sure we're defensively sound in the back and prevent games getting away from us."
Newhard led Ankeny to the CIML Iowa Conference title. The Hawks advanced to the Class 3A state tournament before dropping a 2-1 decision to eventual runner-up Waukee Northwest in the quarterfinals.
Varnum will also have to replace another all-stater in goalkeeper Kyle Pederson. He posted 11 shutouts, including seven in a row during one stretch midway through the season, while helping the team to a No. 1 seed at the state tournament.
"The expectations are to find our identity," Varnum said. "When transitioning from last year's team to this year's team, it can look completely different. We're a talented, smart and capable team, but one that has not had the chance to build up chemistry or familiarity with each other yet. That's our main concern, then we can begin to worry about results and game plans."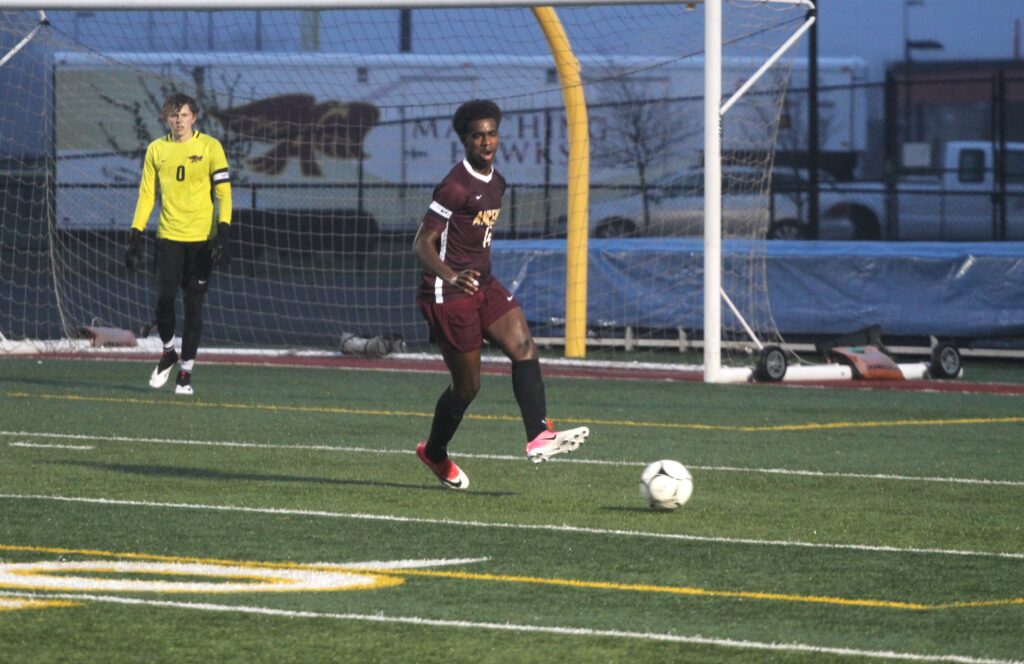 Three starters are back for the Hawks, led by senior defender Kwaku Kwarteng. He was a unanimous pick to the Iowa Conference first team.
Junior defender Tyler Woods, who had four assists a year ago, is another key piece of the team's defensive unit. He has twice been named to the all-conference second team.
Junior midfielder Gannon Ripley is also back after earning all-conference honorable mention for the second straight year. He had a goal and two assists as a sophomore.
"It's been a good start to the season so far," Varnum said. "We're getting familiar with each other again and introducing some of the newer (players) to the team and program."
Among the team's other returnees are a trio of forwards who saw a lot of action last season. Avry Olson, a junior, contributed two goals and three assists.
Landon Benge and Brian Jimenez both played in more than half of the games as freshmen. Benge scored five goals and had an assist, while Jimenez added three goals.
The Hawks will open the season on Saturday by hosting a pair of non-conference opponents from eastern Iowa at Northview Stadium. They will meet Linn-Mar (Marion) at 10 a.m. and Cedar Rapids Kennedy at 2 p.m.
"Cohesiveness and hard work will be the keys for this team to reach its potential," Varnum said. "We've got talent and brains, but getting on the same page and buying in for one another will heighten our abilities for sure."