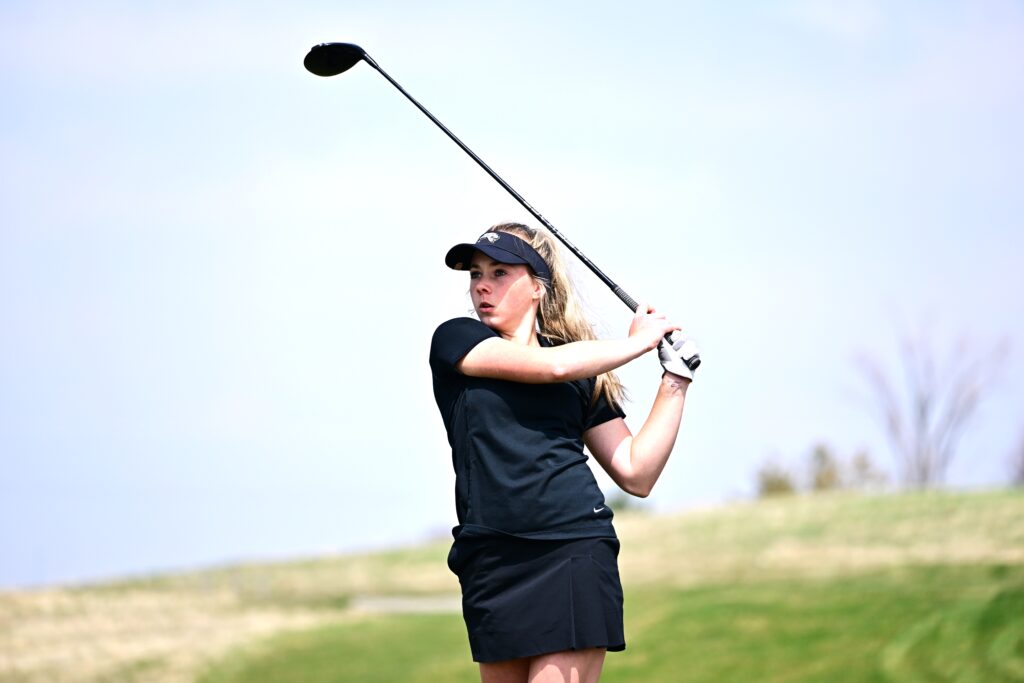 A year ago, the Ankeny Centennial girls' golf team qualified for the state meet for the first time since 2018.
The Jaguars earned a 10th-place finish in Class 4A by shooting a season-best score on back-to-back days at Otter Creek Golf Course in Ankeny. They carded a 357 in the second round to finish with a 36-hole total of 721.
Three varsity regulars are back from that squad. They are seniors Olivia Joensen and Vivian Wilson and junior Payton Drefke.
"We have three girls coming back that contributed in most of the meets, but we need to fill the other three varsity spots," said Centennial coach John Petersen. "We have several girls that have been working hard all winter. I am excited to see who steps up."
Drefke led the team last year with an average score of 45.0 strokes for nine holes. She helped the Jaguars to a 4-2 dual record in the CIML Iowa Conference.
Drefke shot a 43 to earn medalist honors in a dual-meet victory at Fort Dodge. She was also a three-time runner-up.
Drefke posted scores of 87 and 88 to earn runner-up honors at both the Iowa Conference and regional meets. She later carded a 79 in the final round at the state meet, allowing her to tie for 15th place overall with a two-day total of 161.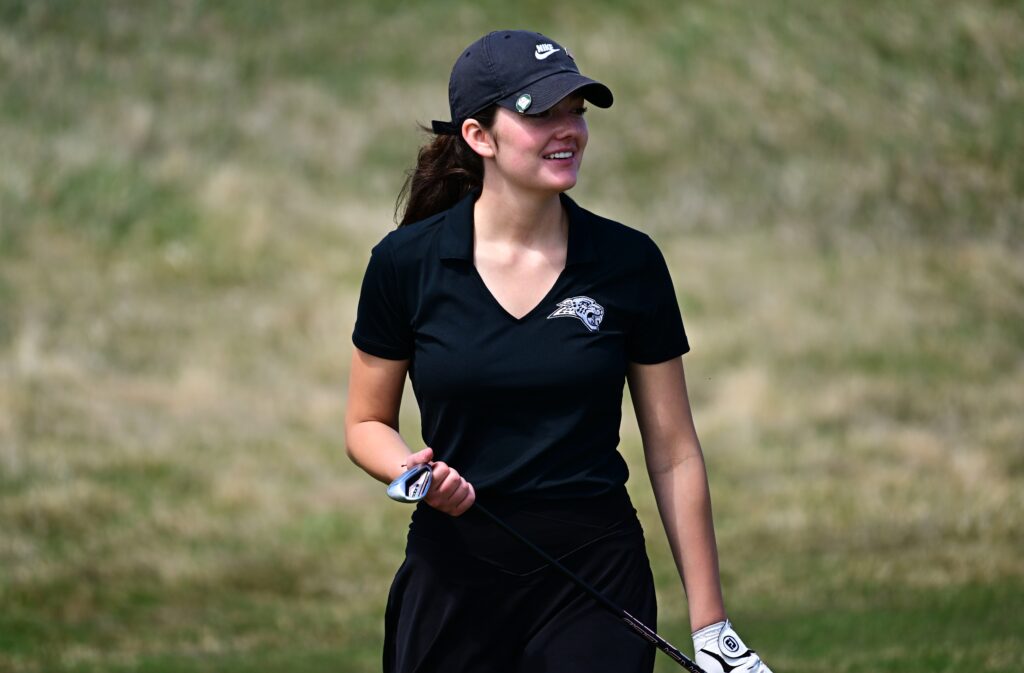 Joensen placed third on the team with a 49.9 average. She fired a 93 to place eighth in the regional meet at Veenker Golf Course in Ames, helping her team to a seven-stroke victory over conference rival Waukee Northwest.
Joensen carded a 45 to earn medalist honors in a dual-meet win over Mason City. She placed fourth at the conference meet with a 90.
Wilson, meanwhile, finished fourth on the squad with a 50.2 average. She posted a 183 total at the state meet for the team's second-best score.
Wilson was also a two-time runner-up.
"The practices have been good–a little cold but not terrible," Petersen said. "I have seen some great swings on the range, but have not been able to get scores. We are hoping to get scores Thursday and Friday before our first meet next week."
The Jaguars will open their season on Monday by hosting a CIML Conference dual meet against Dowling Catholic at Briarwood Golf Club. They will then host the Centennial Invitational on April 10.
There are 28 girls on the roster. Some inexperienced players will have to fill the three spots in the varsity lineup.
"Our success will also depend on our mindset–we need to have fun on the course and keep our great attitudes," Petersen said. "Plus, keeping our short game strokes to a minimum!"