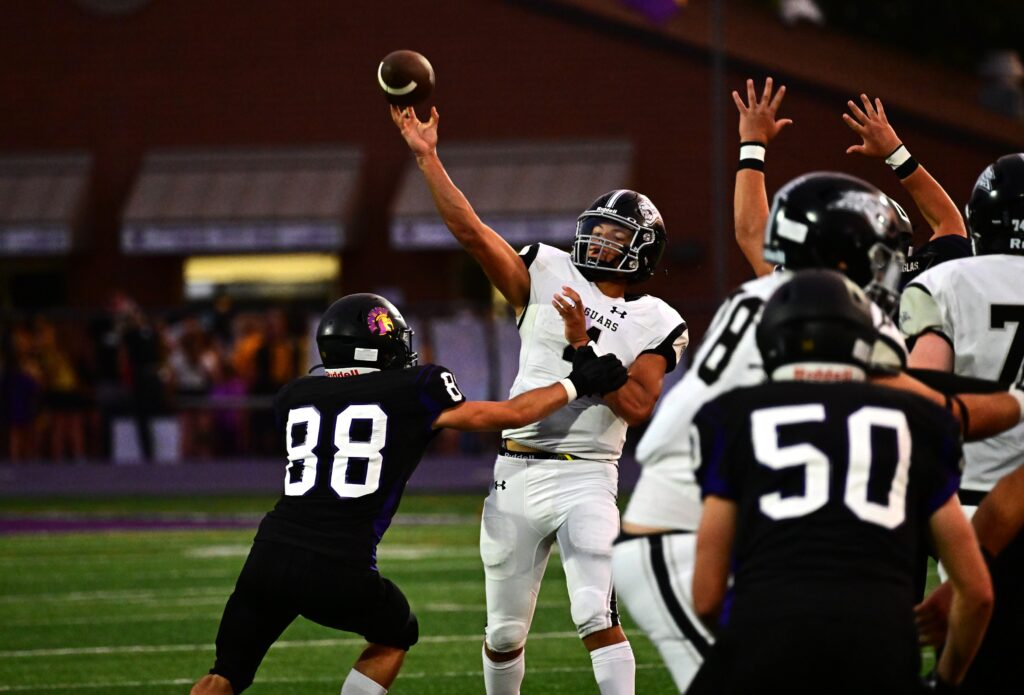 There's a lot of experience on the Ankeny Centennial football team.
Co-head coach Ryan Pezzetti is hoping that the return of 12 players who had significant roles on last year's squad that posted a 5-5 record will produce an even better season in 2023.
"We've got a great group of kids," said Pezzetti. "We've got quite a few players back on offense and a lot of fresh faces on defense. We're looking forward to getting our season started."
The Jaguars return five all-district players, four of them on the offensive side of the ball. Senior quarterback Trenton Smith and senior tight end Chase Schutty were both first-team picks, while senior running back Elijah Porter, senior receiver Max Snyder and senior defensive back Connor Welsch were all second-team selections.
Smith completed 111-of-165 passes for 1,319 yards and 10 touchdowns as a junior. He was intercepted just three times.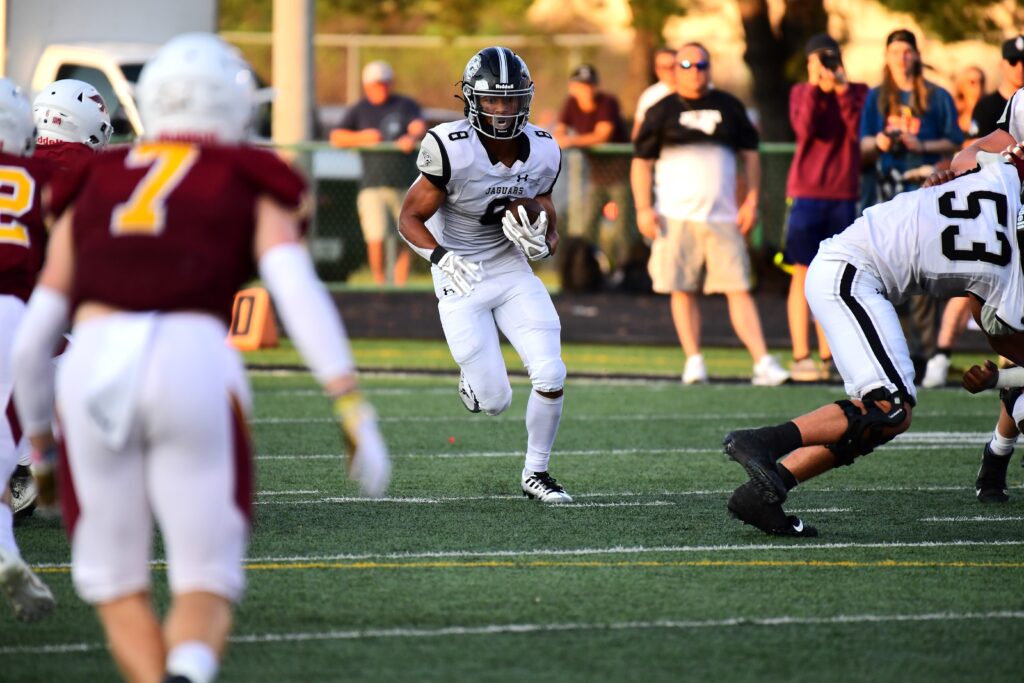 Porter ran for 766 yards and 10 scores on 116 carries. He also caught 22 passes for 227 yards and another touchdown.
Schutty had 28 receptions for 416 yards and two scores. Snyder caught 23 passes for 350 yards and five touchdowns.
Porter has already committed to Northern Iowa, while Schutty, Smith, Snyder and Welsch are considering their college options. Senior running back Lawson Langford is also being recruited after rushing for 59 yards on 20 carries and catching 12 passes for 98 yards a year ago.
"Anytime in high school football you've got some guys with a little seasoning in the big games, it's an advantage. It's a plus," Pezzetti said. "With Trenton and Elijah, Max, Lawson, Chase…you can go right on down the line. All of those guys had some experience last year against a very competitive schedule and had success. The optimism for those guys among the coaches is very high right now."
Welsch made 33.5 tackles, including 29 solo stops. He also recovered a fumble and intercepted a pass.
Welsch placed sixth in the 100 at last spring's Class 4A state track meet.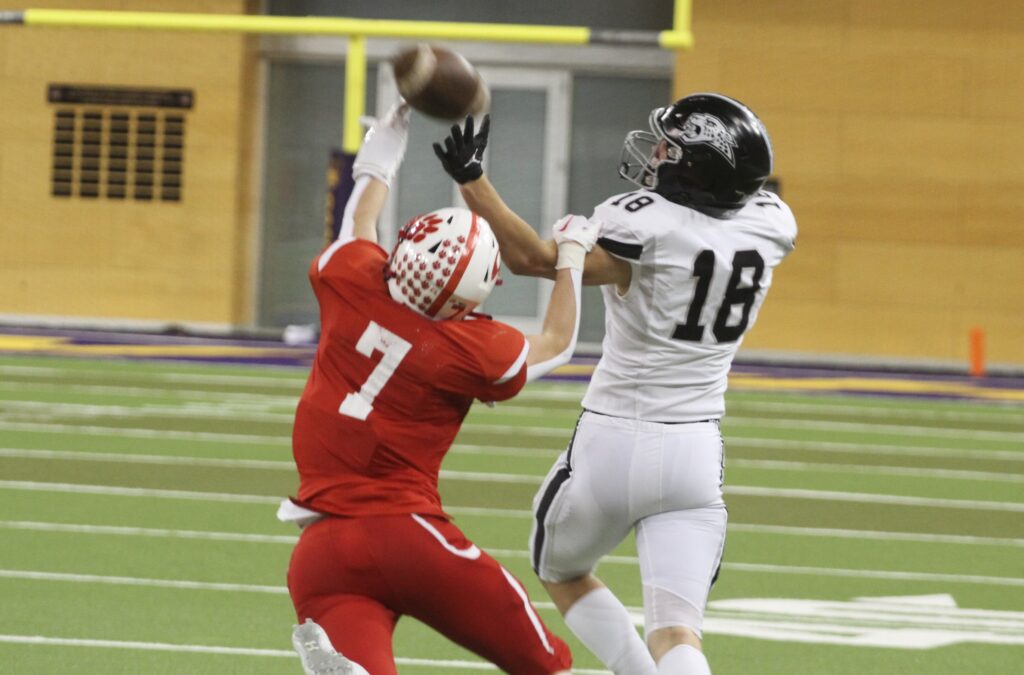 "With his speed, we'd like to use Connor on offense a little bit as well," Pezzetti said. "He's a diamond in the rough when you look at his height and his physicality for the position he plays. We're excited he's on our team, and we expect big things from him."
Welsch, who also plays a key role on the Centennial boys' basketball team, is one of several multi-sport athletes on the Jaguars' defense. Junior defensive lineman Mitchell Grider, who started for the wrestling team as a sophomore, is another key returnee.
Grider made 37.5 tackles a year ago, including 26 solo stops.
"We like our defense," Pezzetti said. "We've got a lot of athletic guys."
Seniors Nate Christiansen and Drake Dittmar will likely join Welsch in the secondary. They combined for 12.5 tackles last season.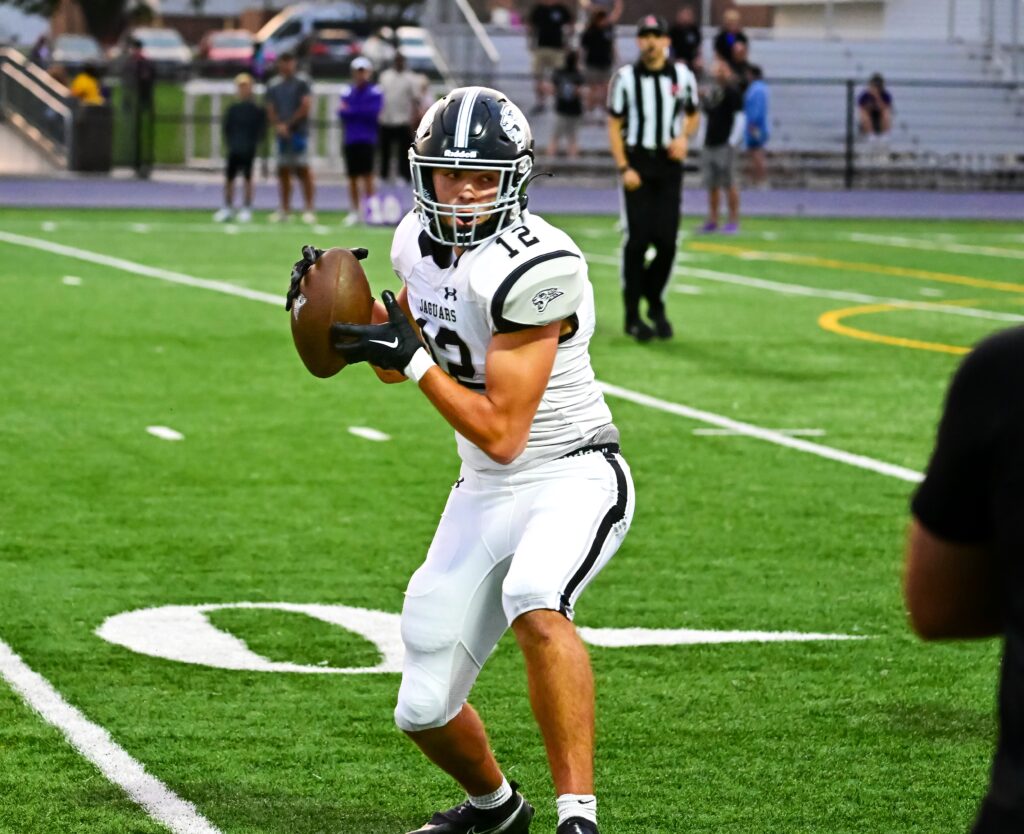 Pezzetti said one of his few concerns is the Jaguars' offensive line.
"You just don't know the unknowns," he said. "We're replacing some key guys on the O-line. You think you know what you have, but you really don't know your answers until you start playing games."
Centennial will open the season on Friday against Ankeny. Kickoff at Ankeny Stadium is at 7 p.m.
The Jaguars will play a difficult schedule that includes games against Cedar Falls, Southeast Polk and Dowling Catholic.
"We don't really get a week off, but that's just the way it is when you're a Des Moines suburban school," Pezzetti said. "But Valley showed last year that you can be a .500 team in the regular season and still play for a state title. The key is to stay healthy so you can be there at the end."