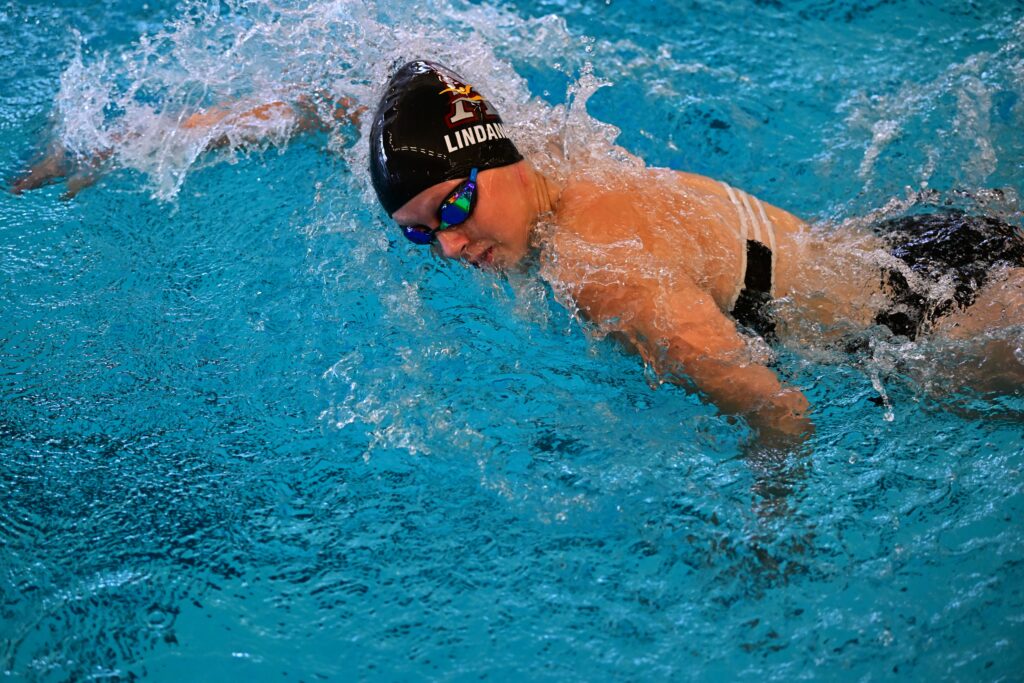 The Ankeny girls' swimming team opened its season on Tuesday with a pair of lopsided victories in Mason City.
Competing in a non-conference double dual meet, Ankeny rolled to a 140-28 win over Des Moines Roosevelt and a 126-42 triumph over Mason City.
"It was a great way to start our season!" said first-year Ankeny coach Dustin Rhoads. "Picking up two wins was awesome and should give the girls a good amount of confidence moving forward and into next week."
Ankeny won eight of the 11 events and and swept the top four places in three events against both opponents. Anja Peck won two individual events and also swam on the winning 200 medley relay.
Peck captured the 200 individual medley in a time of 2:13.39. She later won the 500 freestyle in 5:29.85.
Gracie Lindaman took the 50 freestyle in 25.96. She was second in the 100 freestyle behind teammate Josie Parton in 56.87.
Parton won the 100 freestyle in 56.09. She earlier was the runner-up in the 200 freestyle in 2:00.09.
After placing second in the 50 freestyle in 26.77, Alexis Hergenreter won the 100 butterfly in 1:02.31. Leah Schafer was second in the butterfly in 1:05.11.
Ankeny also got second-place finishes from Lauren Reimer in the 500 freestyle (5:46.55) and Maddie Trosper in the 100 backstroke (1:06.42). Miranda Gagne took third in the diving with 157.45 points.
Trosper and Reimer also teamed up with Peck and Schafer to win the medley relay. Ankeny was clocked in 1:56.51.
Lindaman, Parton and Hergenreter combined with Sophie Loeffler to win both the 200 and 400 freestyle relays. Ankeny posted times of 1:44.55 and 3:52.50 in those events.
"We were not perfect and have a lot of things to work on, which is a good thing," Rhoads said. "Now we have a standard base of where we are at and hopefully will keep improving on that throughout the season. We have been training hard, and I wasn't worried about their times or scores. I was just excited for them to get to compete!"
The meet was held in Mason City's brand new pool.
"It's a beautiful facility, and the girls set eight new pool records!" Rhoads said. "It's a great feeling when the team does well and wins, and we have fun. I could get used to that."
Ankeny will host Waukee, the two-time defending state champion, in its CIML Conference opener on Tuesday at Trail Point Aquatics Center.
"This will be a big test for us in our home opener," Rhoads said. "But we will be ready for the challenge."