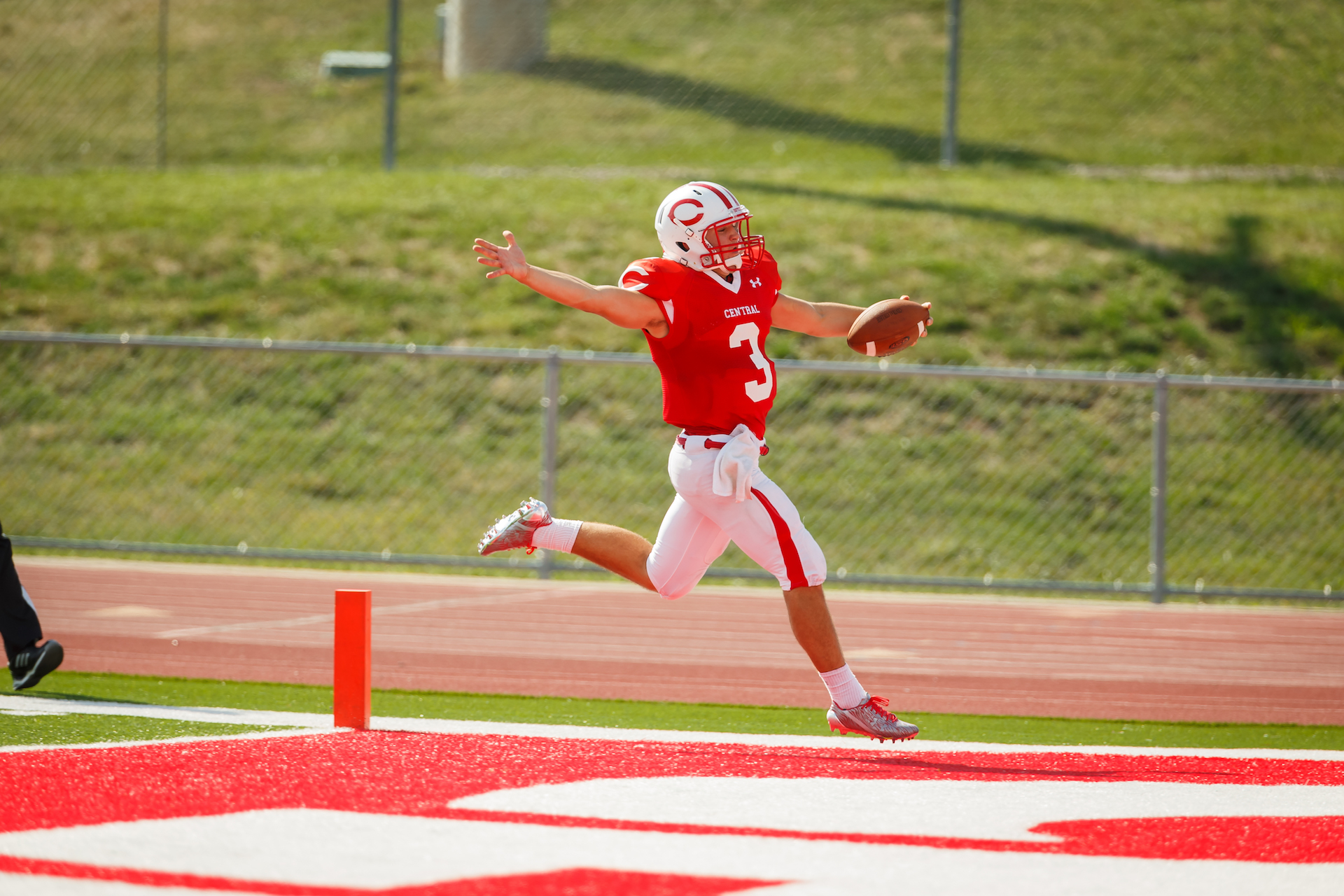 Blaine Hawkins expected to sit and learn during his first season on the Central College football team. It didn't work out that way.
Pressed into action early in the fall, the former Ankeny star played like a veteran quarterback for the Dutch, helping the team to a 7-3 record that included a season-ending four-game winning streak.
"You always imagine yourself playing, but realistically I knew that there were a few guys coming back with some experience," Hawkins said. "I was prepared to be ready to learn my first year and then be able to compete to play, but obviously that isn't how it turned out. I guess maybe it wasn't good for the other guys, but it was definitely more fun for me."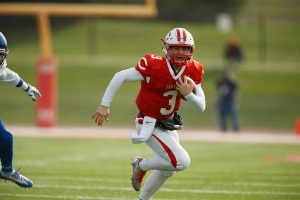 Junior Nate Boland entered the season as Central's No. 1 quarterback, but he suffered an injury during the opener against Whitworth (Wash.) and missed the rest of the year. Senior receiver Kohle Helle moved behind center to take over for Boland, but he was then replaced by Hawkins after the Dutch fell behind Nebraska Wesleyan, 7-0, in the first half of their fourth game on Sept. 23 at Pella.
Helle had misfired on his first three pass attempts. However, the switch to Hawkins didn't pay off immediately.
"I was definitely a little nervous," Hawkins said. "On my first throw I chucked it over one of our receiver's heads, but after that I was able to settle down. There were a lot of older guys in the huddle that helped calm me down and encouraged me, so I felt confident with them around."
The 5-foot-10, 180-pound freshman went on to lead the Dutch to a 52-27 victory. He completed 14-of-22 passes for 253 yards and two touchdowns while also rushing for 93 yards and two more scores.
Hawkins was somewhat surprised by his dazzling performance.
"I think if you would have asked me before that game, I probably would have said that I wasn't ready (to play)," he said. "But coming into camp and learning those first few weeks and watching film, I think I was then ready to step in. It was the perfect time." "We ended up putting up about 50 points that game, so they let me run with it the rest of the way I guess," he added.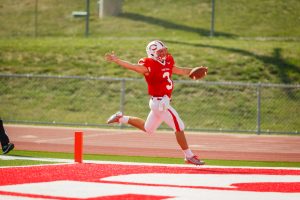 Hawkins made his first start the following week at archrival Simpson. He rushed for three touchdowns as Central posted a 35-17 victory.
After dropping a 44-20 decision to Wartburg on Oct. 7, the Dutch never lost again. They finished with a 6-2 mark in the Iowa Conference.
Hawkins earned a spot on the D3football.com team of the week following his stellar performance against Loras on Oct. 28. He became just the second Central quarterback to be named to the weekly honor roll and the first since Tim Connell was picked in 2007.
Hawkins set school records for passing yards (367) and total offense (498), and he tied another record with five passing touchdowns as the Dutch cruised to a 65-24 triumph. He also ran for two scores, including an 86-yard scamper in the first quarter.
"On that play, it was an inside zone and the defensive end crashed in, so I just kept it and went outside and there wasn't too many people there," Hawkins said of his long touchdown run. "We run a lot of plays that are similar to what we ran at Ankeny, whether it's inside zone or outside zone. But the offense is obviously a little more complex, so it took a little time to get used to it."
The Dutch later closed out the season with a 38-21 victory over Dubuque on Nov. 11. It was the final college game for Central receiver P.J. Carey, another former Ankeny standout.
"That was a pretty special game," Hawkins said. "We wanted to send the seniors out with a win, and we ended up pulling away in the fourth quarter."
Hawkins racked up more than 2,000 yards of total offense on the season. He completed 116-of-186 passes for 1,691 yards and 18 touchdowns while being intercepted just three times, compiling a passer rating of 167.44.
Hawkins was also the team's leading rusher. He ran 86 times for 593 yards and nine scores.
"I would hope that I'd be the No. 1 guy next year, but there will be some new quarterbacks coming in with the next recruiting class," Hawkins said. "We have spring ball, so I'll have a chance to compete in the spring and then I'm hoping obviously to be the starter in the fall. That would be the perfect scenario for me."
The emergence of Hawkins means that a former Ankeny player will likely play a key role for the Dutch for at least a few more seasons. Hawkins was preceded at Central by two other ex-Hawks, linebacker Drew Carlson and defensive back Zach Matter.
Those two players graduated last spring before Hawkins arrived on campus.
"A lot of the guys on the team already knew of Ankeny," Hawkins said. "Zach and Drew were great guys and great players, and I think maybe a lot is expected out of me. I want to continue that tradition from Ankeny."