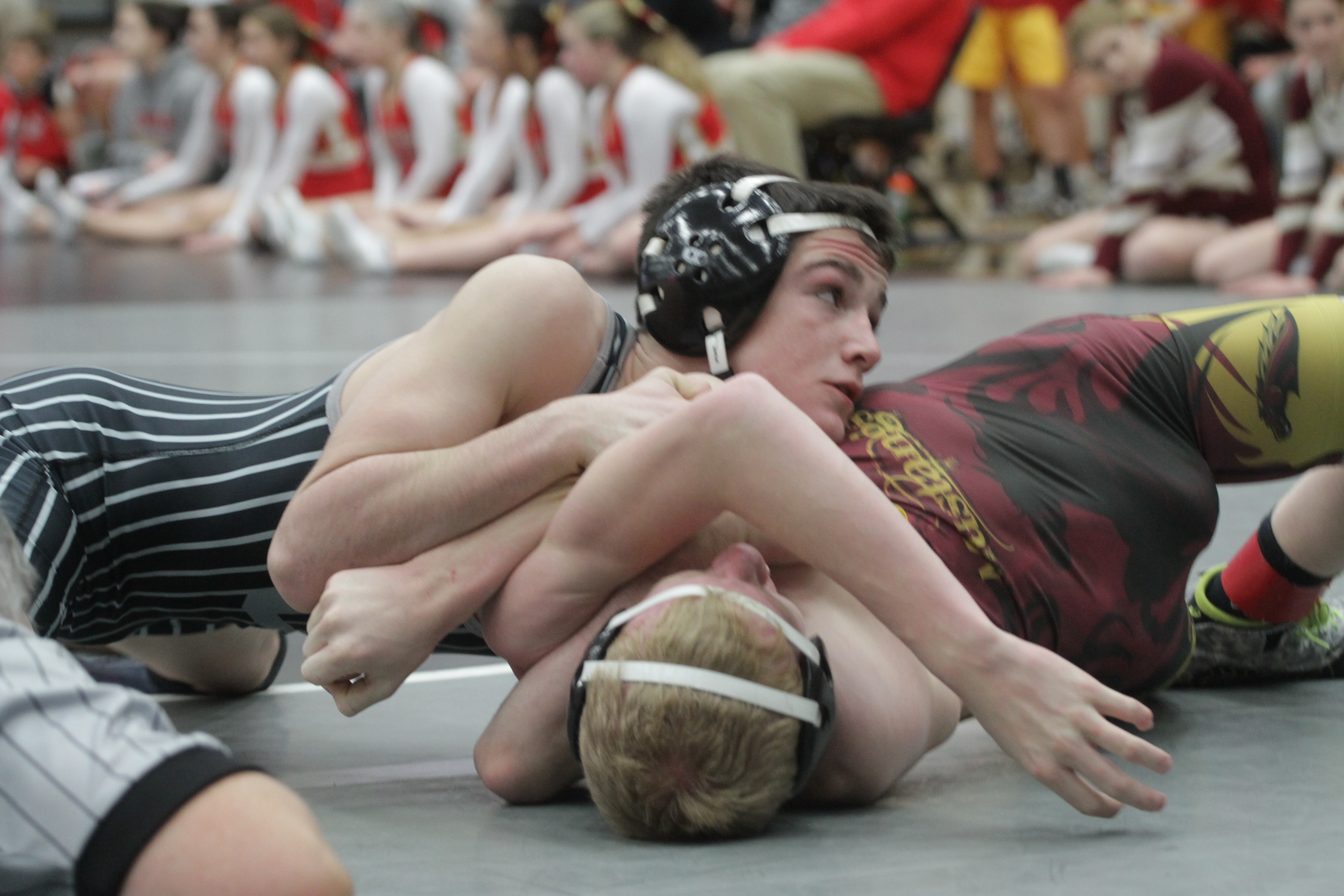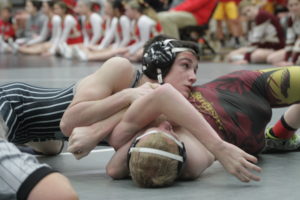 The Ankeny Centennial wrestling team has already captured a pair of titles this season.
The Jaguars racked up 214.5 points to win the Dallas Center-Grimes Invitational on Dec. 2, then won their own Centennial Duals one week later by posting a perfect 5-0 record.
"We're wrestling pretty well," said Centennial coach Jay Groth. "We won our first two tournaments of the year, which was nice. But we've been shorthanded pretty much ever since with some injuries and illness."
Ben Monroe at 126 pounds and Collin Honderd at 182 each won their second straight titles at the Dallas Center-Grimes tournament. Noah Stober also won a crown at 195.
Stober then went 5-0 with four falls at the Centennial Duals, where the Jaguars posted a 39-29 victory over then-No. 5 Dubuque Hempstead in the championship match. Monroe also went 5-0 on the day, while Noah Blubaugh at 120 and Lane Pruisner at 220 each pinned all five of their opponents.
The Jaguars are currently 10-4 on the season, including 0-2 in the CIML Central Conference. They will host Ames on Thursday before competing in the Linn-Mar Duals on Saturday.
"Five of our regular starters were out of the Waukee Duals (on Dec. 16), so it's been a December to forget since the Centennial Duals," Groth said. "We've been trying to get healthy, and we're hoping to be back at full strength for Ames."
Monroe, who placed second in last year's Class 3A state tournament at 106, is ranked third at 120. He went 5-0 at the Waukee tournament.
Monroe suffered his only loss of the season on Dec. 21, when he dropped a 12-4 major decision to top-ranked Kyle Biscoglia of Waukee during a dual-meet loss to the Warriors.
"Even though Ben lost, he got in on (Biscoglia) a few times and learned some things about how he likes to wrestle," Groth said. "Ben obviously doesn't like to lose, but he came over to me later and told me that we can fix some things and that we can win this match (next time). He's got a good attitude about it, so I'm not worried about him."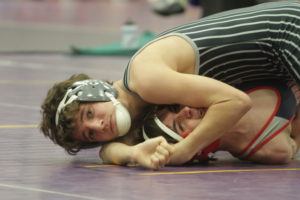 Three other Centennial wrestlers are ranked by The Predicament. Blubaugh is eighth at 113, Logan Neils is sixth at 160, and Honderd is fourth at 182.
"Honderd only has two losses and both of them were to ranked kids, and he easily could have won both of those matches," Groth said. "And Stober is not ranked, but he's like 17-2. So he's wrestling really well, too."
Eric Owens is another key returnee for the Jaguars. He is wrestling at 138 after placing sixth at 113 in last year's state tournament.
"Eric has been fighting some knee issues, but he's working really hard," Groth said.
With a good week, Centennial has a chance to close in on the school record for most victories in a season. The Jaguars set the mark with 16 wins in the 2015-16 season, then matched that total last year.
"We're looking to set a new standard here," Groth said.
The Jaguars are also hoping to make a huge impact at next month's state tournament in Des Moines.
"Our job is to get all 14 of our guys to state," Groth said. "Ultimately, we want to be on the podium and come home with a trophy."