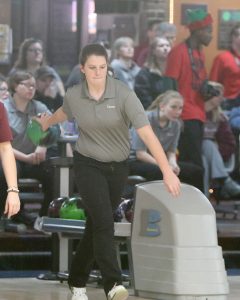 A dramatic turnaround for the Ankeny girls' bowling team continued on Tuesday as the Hawkettes rallied to defeat Valley in a CIML Central Conference dual meet, spoiling the Tigers' Senior Night at Val Lanes.
Ankeny erased a 32-pin deficit to post a 2,461-2,434 victory. The Hawkettes are now 1-1 in the conference and 5-3 overall under first-year coach Jim Robidoux after finishing 1-10 a year ago.
"The girls continue to rise to the challenge," Robidoux said. "They pull together and have the confidence that teammates will close frames."
Sydney Sears was Ankeny's top scorer for the sixth consecutive meet. She bowled a 214 in her opening game and finished with a 389 series.
Isabel Tetmeyer rolled a 360 series for the Hawkettes. Christina Angran had a 331, Emma Harris bowled a 278, Cynthia Angran had a 268, and Zoe Baker followed with a 253.
"The freshman class of lady bowlers have helped this team to a solid winning record," Robidoux said. "It's great to have Isabel, Emma and Cynthia picking up those spares."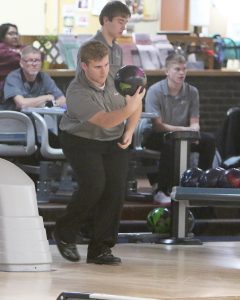 Valley won the boys' meet by a score of 2,913-2,545. The Tigers improved to 5-3 overall, while Ankeny's records dropped to 0-2 and 2-6.
"Valley bowled with enthusiasm on their Senior Night," Robidoux said. "They finished 16 pins over average on the individual games."
Brandon Schumacher led the Hawks with a 375 series. Collin Runyan bowled a 211 in his second game and finished with a 366 series, Bryce Follett was right behind with a 358, James Cole had a 307, Gage Payton rolled a 301, and Jeff Carothers added a 259.
"The boys had a great Friday practice with numerous solid 200 games, but they bowled a pin under their 174.8 average today," Robidoux said. "I'm looking forward to our next match, and I hope that they will simplify the shots and options."
Both Ankeny teams will travel to Ottumwa on Thursday for a CIML non-conference meet against the Bulldogs at Champion Bowl.