The Ankeny bowling teams will face some strong competition in a Class 3A district tournament on Tuesday at Wayward Social in Marshalltown.
Johnston, Linn-Mar (Marion) and Marshalltown will be the other teams in the field. The action gets under way at 1 p.m.
Johnston is the defending girls' state champion in Class 3A. Three of the top six bowlers are back from that team, including Chantelle Foster, who was third at the state tournament as an individual.
The Linn-Mar girls' team boasts a season average of 2,551. Johnston (2,433), Marshalltown (2,384) and Ankeny (2,363) are close behind.
The Hawkettes are led by senior Sydney Sears, who is ranked 15th in the state with a 393 series average. Foster (382) and Ankeny's Isabel Tetmeyer (376) are also ranked among the top 25 girls.
The unbeaten Marshalltown boys' team will be tough to beat on its home lanes. The Bobcats, who placed second in last year's state tournament, boast a season average of 3,258.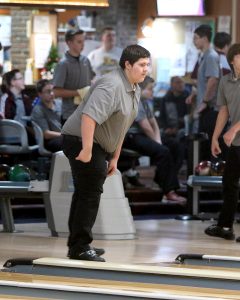 Ankeny (2,683), Linn-Mar (2,676) and Johnston (2,559) will have to bowl well above their season averages in order to compete with Marshalltown. The Dragons were fifth at last year's state tournament.
Marshalltown has three bowlers ranked among the top 10 boys in the state. Raymond Wiegand, Chase Reeves and Kamrin Chizek are all averaging above 440.
A team champion will advance to the state meet from each district tournament, along with one at-large qualifier based on the highest score. The individual champion from each district will also advance along with the next five highest scores from across the state.
The Ankeny boys' team is seeking its first trip to the state tournament since 2015, when the Hawks placed seventh in Class 3A. Senior Collin Runyan was a freshman on that squad.
The Ankeny girls' team has not been to the state tournament since 2012, when Brianna Payton and Emma Bryant both qualified as individuals.