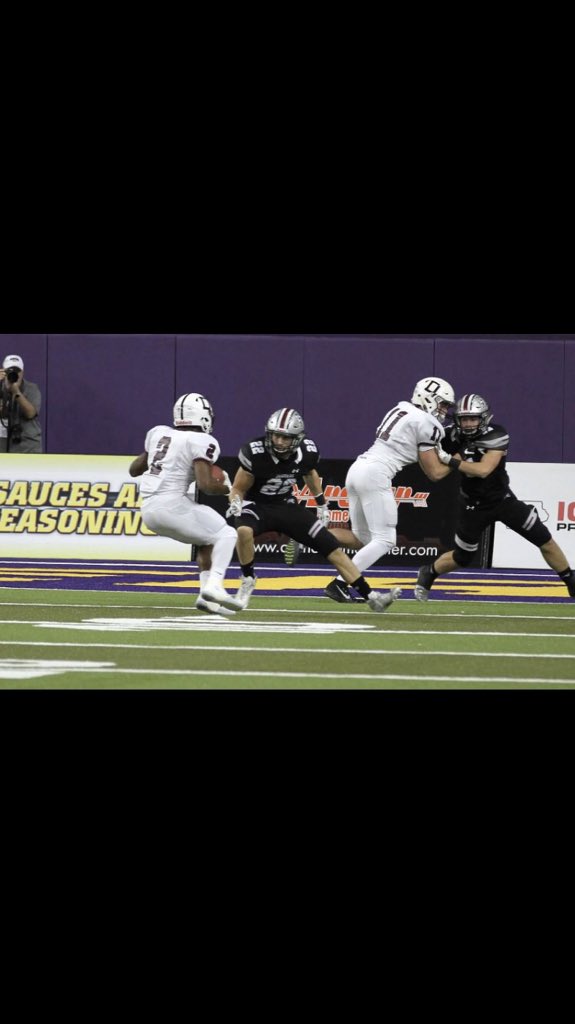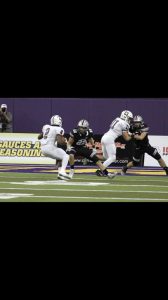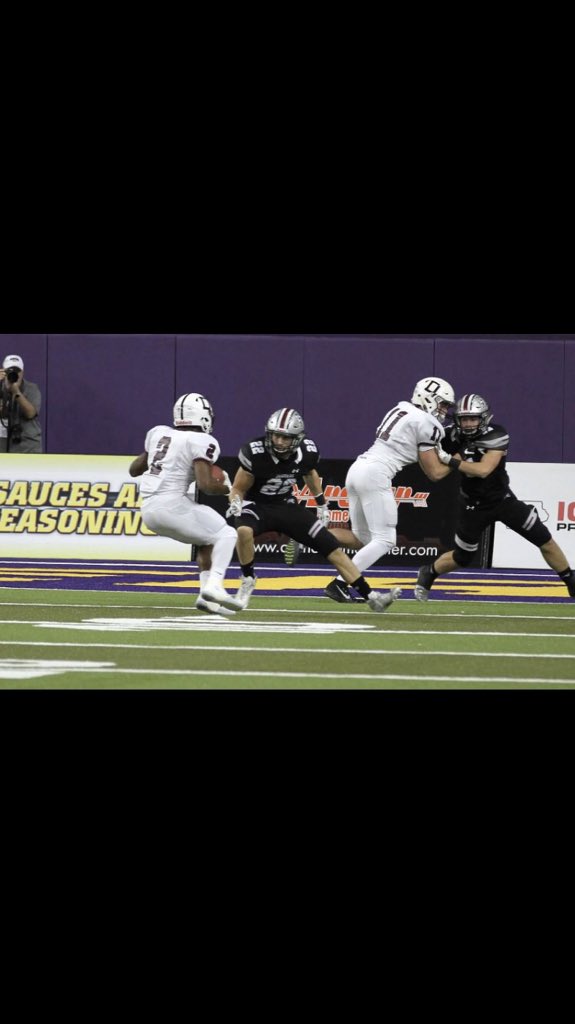 Zach Kluver has decided to follow in his brother's footsteps.
The Ankeny Centennial senior will join the Iowa football program as a long snapper. He will attend DMACC part-time in the fall before heading to Iowa City for the spring semester.
Kluver's brother, Tyler, was a four-year starter for the Hawkeyes as a long snapper. His collegiate career ended after the 2017 New Era Pinstripe Bowl.
"I just made my decision a few weeks ago," said Kluver, whose father, Todd, also played football at Iowa. "Before I made my snapping decision I was thinking about playing small-college basketball. I didn't really have my sights set on anywhere else but Iowa for snapping."
Kluver started at linebacker last season for Centennial, helping the Jaguars to a 9-3 record. He placed sixth on the team with 42.5 tackles and also recovered two fumbles.
Kluver caught the attention of the Iowa coaches when recruiting coordinator Kelvin Bell came to watch Centennial's game against Southeast Polk last fall. The Hawkeyes were already showing interest in two of Kluver's teammates, defensive back Riley Moss and offensive lineman Trey Winters, who are also planning to play at Iowa.
"(Bell) noticed that I was snapping and mentioned my name to my brother," Kluver said. "And (Tyler) told him, 'He could definitely snap for us.' So my brother told me that and he talked to the special teams coordinator, who said to send the film in. So we did that, and things went from there. My brother definitely played a big part in this."
Tyler sat out the 2013 season as a redshirt after joining the program as a walk-on. He went on to play in 48 games for the Hawkeyes, racking up seven career tackles and catching an 18-yard pass in Iowa's 55-24 victory over third-ranked Ohio State last fall.
Tyler is now hoping to play in the NFL. He is currently preparing for Iowa's Pro Day later this month.
"It's kind of funny because I'm more nervous about it than he is," Zach said. "It'll be fun to see where he goes."
Kluver said he always dreamed of playing Division I football like his father and his brother.
"But I wasn't really looking to do it until the opportunity came about," he said. "Then I took advantage of it."
Moss previously accepted a grayshirt opportunity with the Hawkeyes. Winters will be joining the program as a preferred walk-on.
"It'll be fun," Kluver said. "Moss has been talking about it ever since he committed, and Trey's just a goof. He's been talking about it, too. It'll be nice to go over there with some teammates you've had in the past. It'll be a fun time."
Kluver is planning to study sports management.
"I think my dream job would be to become an agent for NFL players," he said.