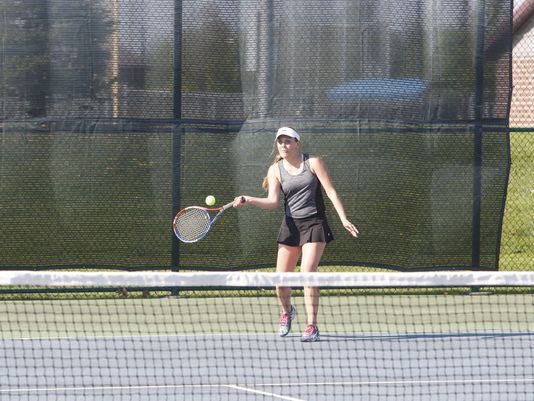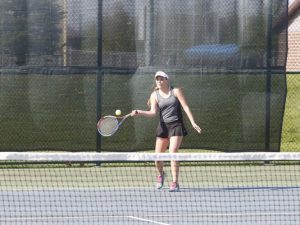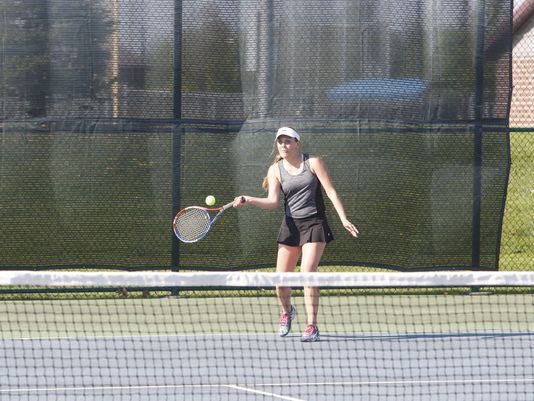 Ankeny Centennial girls' tennis coach Emily Phommachack won't have any trouble filling the positions in her varsity lineup.
Determining which girls to put in which spots, however, is going to be a challenging task.
"As of Friday, I officially have 102 players out for the team–the most I've had in my 13 years of coaching," said Phommachack. "My goal for the season is that I would like to see improvement from all the players–yes, 102 of them."
Centennial has been a consistent winner under Phommachack. The Jaguars went 4-1 in the CIML Central Conference and finished 9-4 overall a year ago, marking their third consecutive nine-win season.
Five varsity regulars are back this year, led by senior Alyssa Lewton. She posted a 7-4 record at the No. 3 singles position as a junior.
Lewton also teamed up with Maddie Volk, who has graduated, for an eighth-place finish in the Class 2A state doubles tournament. They became the first placewinners in school history.
Lewton and Volk defeated teammates Michelle Nitschke and Abby Smith to win a regional title. The duo then won two of their first three matches at the state tournament, which was held in Ankeny.
Seniors Katie Miller, Rita Nisius and Olivia Vandeloo are also back along with junior Alli Gustafson. Gustafson compiled a 10-2 record last year, playing mostly at the No. 5 singles position.
Miller and Nisius teamed up for a 5-0 mark in doubles. Vandeloo also saw some doubles action.
Senior Hannah Watson and sophomore Grace Nemmers are among the contenders for varsity spots. Others who are expected to contribute are juniors Abby Bendezu, Tayler Bloom, Ellie Bryan and Rachel Ryan; sophomore Callie Bockart; and freshmen Claudia Guan and Jordyn Gustafson.
"The first week, my coaching staff and I skill test the new and returning players to see where they fall in the lineup," Phommachack said. "This season was very difficult because we have many girls that have worked very hard in the offseason and have shown great improvement. However, after a week of observations, these ladies are definitely on our radar, with a list of others eagerly climbing the ladder. I am very impressed and proud to see the ladies hungry for competition!"
Phommachack praised the effort of her coaching staff for helping to organize the first week of practices.
"I am very appreciative for all their dedication and organization," she said. "With their help, I have learned that my team is hard working, eager to learn and also improve as the season begins. From beginners to advanced, this first week showed players that truly cared about one another and the willingness to teach, motivate and also improve by returning players."
Centennial will open its season on April 3 at Urbandale. It will be a rematch of last year's regional final that was won by the J-Hawks, 5-1.
The Jaguars will then host Southeast Polk in their home opener on April 5.
"I believe our team will make great strides this year," Phommachack said. "We have played in 40-degree weather this past week and with no complaints; these ladies are ready to get after the ball this season. The keys to reaching our potential are simply to improve our skills and strategy, maintain a strong mental game and outlast our competition on the court. Each day we will work toward these simple key elements and hope to have a solid season."