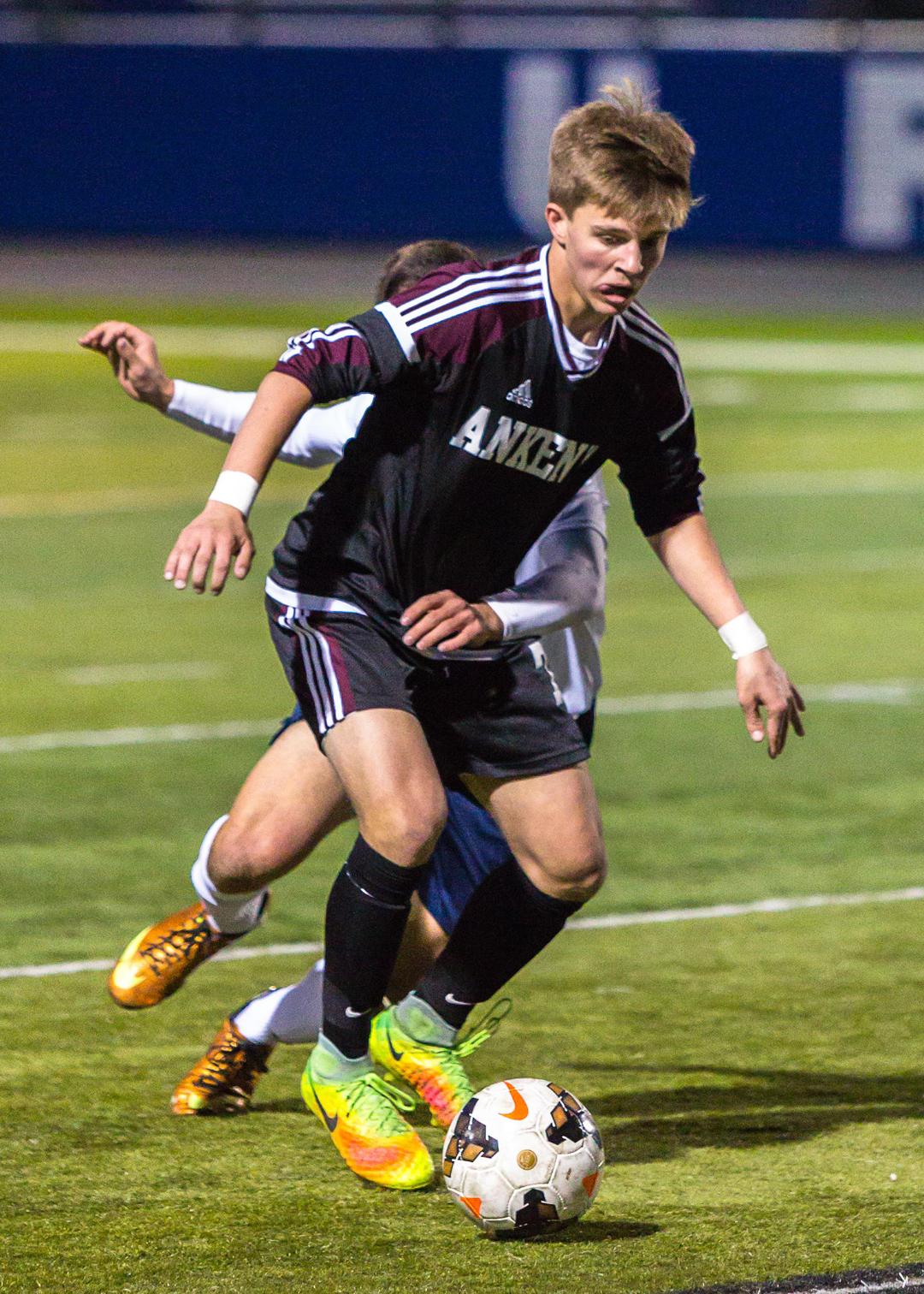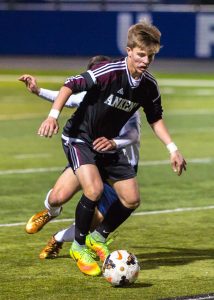 Peter Gaspari is the Ankeny Fanatic prep of the week sponsored by Revive Clinic and Spa. The senior is one of the top returnees for the Ankeny boys' soccer team.
Gaspari scored a team-high seven goals and also had three assists last season, helping the Hawks to an 8-11 record. He received all-conference honorable mention.
Here is some inside info on Gaspari:
How are the practices going thus far?
Practices so far are going pretty well. We have a lot more guys at our practices which makes it a lot more competitive.
As a senior, are you trying to be a leader for the squad?
As a senior it's kind of my duty to set an example for the team. Not so much being a leader as being an example for younger kids developing.
Your team has a new head coach in Jordan Burns. Has it been a smooth transition thus far?
The transition from coach (Brian) Duax to coach Burns has been very smooth so far, and the team has responded well to all of his ideas and coaching style.
How does his coaching style differ from the previous coaches that you've had?
Coach Burns' coaching style isn't too different from any coaches I've had in the past. I've had about 10 different coaches at the club and high school level, and he incorporates a lot of things I've seen in the past that work well.
Goals for the season?
Our goal for the season is always to win a state title. We only lost two seniors last year, and I think we can compete with any team in the state. We just have to put the pieces together to get there when it counts.
Your team has won the last two meetings against crosstown rival Ankeny Centennial, which is now coached by your former coach. Do you think this year's game on May 1 will be even more spirited than usual?
With coach Duax moving to Centennial, the game this year will definitely be one everyone will want to be at. However, it's just another game on our schedule, and we will go into it with the same attitude we always do.
You played in the state tournament as a sophomore in 2016. What would that mean to you to finish your high school career with another trip to Cownie Park?
Playing in the state tournament as a sophomore was a great experience, and I'd love to be back there at the end of this year. I believe we have a good chance to get there, and it would be awesome to go out with a bang.
Plans for next year? Will you play soccer somewhere?
I have a few options still on the table for next year. Most are opportunities to play soccer, but some are academic-based.
What are you going to study in college?
I plan to study sports journalism next year.
I don't know if you're a basketball fan or not, but did you fill out any NCAA brackets?
I forgot to fill out any brackets this year, but I'm glad I didn't because there were a lot of upsets.
Did you go anywhere on spring break?
I stayed in town for spring break and got some extra practices in with the guys that were still in town.