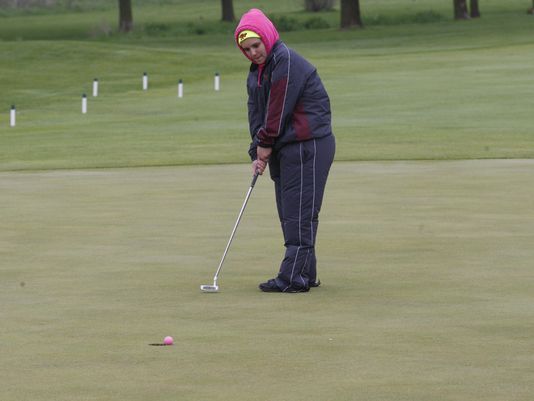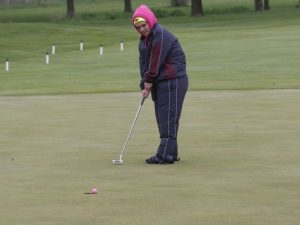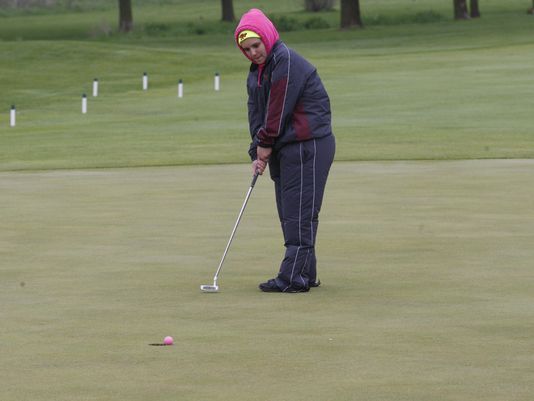 It's been a challenging spring for Ankeny girls' golf coach Seth Hagarty.
After replacing longtime coach Toni Dickey, Hagarty has been trying to get to know his players. He has also had to deal with unfavorable weather conditions that have made it difficult to practice outdoors.
"We have had to be creative with our practice times thus far," Hagarty said. "We have been hitting indoors with nets, mats and practice golf balls as well as spent some time outside chipping from 50 yards and in. We have also used some of our time to go over some of the basic rules of golf as we have a wide range of ability and experience level on the team. Plus, it's just good practice to familiarize yourself with the rules of golf as there are a ton of them."
The cold temperatures have already delayed the start of Ankeny's season. The Hawkettes were slated to play in the Urbandale Invitational on Monday, but the meet has been cancelled due to a forecast of temperatures in the low-40s.
Ankeny will now open the season on Tuesday with a dual meet against Southeast Polk at Copper Creek. The Hawkettes will then play in the Ankeny Centennial Invitational on Wednesday at Briarwood.
"My main goal for this season is for the girls to have fun and enjoy the game of golf," Hagarty said. "Golf is a life-long sport that teaches you to be humble, but at the same time rewards you for your hard work. I want the girls to share the same passion for golf as I do and to carry that on for the rest of their lives. My ultimate goal would be to qualify for the state tournament, whether that is as a team or as individual players. I believe with enough practice and time put in, that we can get there this year."
Ankeny posted a 1-4 dual-meet record last year under Dickey, who retired after coaching the Hawkettes for 31 seasons. She led her alma mater to three state team titles and four individual crowns.
Returning from last year's squad is a trio of varsity regulars. They are juniors Caroline Price and Lexi Russell and sophomore Emily Schon.
"They have already displayed some great leadership skills when helping other players with swing tips and advice," Hagarty said.
Price posted an average nine-hole score of 60.5 strokes a year ago. She shot a 115 in a Class 5A regional meet at Jester Park.
Schon compiled a 64.1 average. She carded a 113 in the CIML Central Conference meet at Briarwood.
Russell posted a 67.3 average. She is one of the oldest players on the team.
"Currently we have 13 girls out for this season, of which six are freshmen and we have no seniors," Hagarty said. "So we have a very young and eager team."
Hagarty started playing golf in junior high and eventually played in high school for Don Bosco of Gilbertville. His love for the sport has only grown since then.
"When I first started out as a teacher, I received my first teaching job at Woodward-Granger and volunteered for two years to help the golf coach who was coaching both boys' and girls' golf at the same time by himself," Hagarty said. "That experience was amazing, and I enjoyed seeing the players grow.
"I love the game of golf and enjoy spending time teaching the game and watching young people find success and grow in the sport," he added.