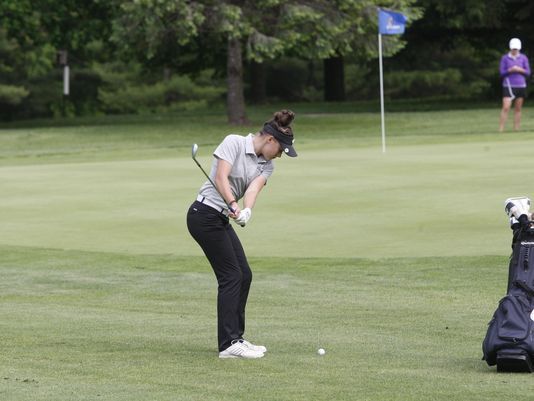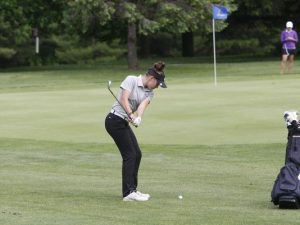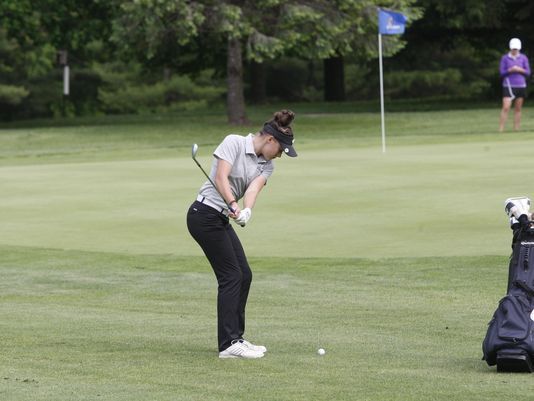 Since 2015, the Ankeny Centennial girls' golf team has made a habit of competing for the state championship.
The Jaguars were the Class 5A runner-up in 2015 before placing third in 2016. They then finished fourth at last year's meet, which was held at Coldwater Links in Ames.
"We have been very fortunate the last three years, so it's easy to say that returning to state would be a goal, and it is," said Centennial coach Andy Fehn. "We have seven seniors this year, and I want so bad for them to have a great year, set a personal record, and enjoy their last year with us."
The Jaguars boast five returning varsity regulars, led by senior Tenley Moretti. Seniors Nikki Ault, Emily Davis and Elli Teeple are also back along with sophomore Lauren Sease.
Moretti, an Iowa State recruit, placed second in the entire state last year with a 38.1 average. She shot a 71 to take the first-round lead at the state meet, but eventually finished third with a 145 total.
Moretti was a nine-team medalist and a three-time runner-up. She carded a 69 to win the Johnston Invitational at Jester Park.
The 2016 state champion was named to The Des Moines Register's Elite all-state team. She was also a Class 5A first-team pick by the Iowa Girls' Coaches Association.
"My expectations for Tenley are the same as the rest of the girls on my team–continue to believe in our process, continue to improve every practice, and every time she tees it up," Fehn said. "I could tell on the first day of practice that she's ready to compete. As always, she will have a plan to position herself for another run at a state title, but for right now she's just working on getting ready for our first meet."
Ault posted a 45.9 average as a junior, when she was a three-time runner-up. She shot a 191 at the state meet.
Ault placed sixth with an 88 in the CIML Central Conference meet at Briarwood. She was later named to the Class 5A second team by the IGCA.
Sease compiled a 51.2 average. She placed 10th with a 93 in the regional meet at Jester Park, then shot a 189 at the state meet.
Teeple posted a 51.5 average. She placed seventh with a 97 at the Centennial Invitational, helping the Jaguars to the team title.
Davis, who posted a 55.8 average, is one of the 16 players on the squad.
"The practices have gone really well so far," Fehn said. "Along with other spring sports, we have to adjust to the weather. We were able to get out and play some the first week, which was nice. The girls are focused and seem to be buying into the process we are trying to establish early in the season."
The Jaguars will host Valley in their season opener on Tuesday at 2:30 p.m., then will host the Centennial Invitational on Wednesday at 10 a.m. Both meets will be held at Briarwood.
"Our short-term goal is to prepare ourselves for our first meet, and from there improve every practice and every meet so we can be ready to make another run to state in late May," Fehn said.