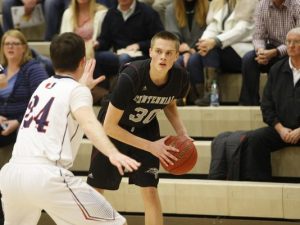 When Hunter Strait signed a letter of intent to play for Truman State, the Ankeny Centennial point guard thought he was going to be reunited on the basketball court with former teammate Connor Kasperbauer.
Now, the reunion appears to be off.
Kasperbauer has decided to transfer to Kirkwood Community College in Cedar Rapids. His departure came after Truman State coach Chris Foster announced his resignation on March 29 to become the head coach at McKendree University.
"Coach Foster leaving was a huge part of it," said Kasperbauer, who sat out his first season as a redshirt. "I kind of came here because of him being the head coach, and him leaving just helped make that decision a little easier. Plus, still having four years left to play made going to a (junior college) more realistic, I guess."
Foster guided the Bulldogs to four consecutive 20-win seasons, including back-to-back appearances in the Division II NCAA Tournament. The Northern Iowa alum takes over a McKendree program that will have a new head coach for the first time in 52 years after the retirement of Harry Statham.
Truman State and McKendree are both members of the Great Lakes Valley Conference.
"I wasn't surprised when (Foster) left," Kasperbauer said. "I was just surprised at the school that he left to go to."
Kasperbauer averaged 18 points per game as a senior at Centennial in the 2016-17 campaign, when he set the school record for 3-point goals in a season. He earned first-team all-conference and third-team all-state honors.
Kasperbauer said he likely would have stayed at Truman State if Foster had not left.
"I think I would have, but I guess I'll never know," he said. "I'm happy with the decision that I made. I feel like it's what is best for me now and in the future. I guess everything just happens for a reason."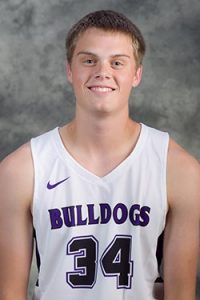 Kirkwood is one of the top programs in the NJCAA Division II level. Former Centennial guard Byron Harp played a key role on the Eagles' national championship squad in 2015-16.
Kasperbauer is already familiar with many of the Kirkwood players, including former Des Moines Hoover star Douglas Wilson, who was a second-team all-American last season.
"I just knew Kirkwood because of Byron, and (Centennial) coach (Bob) Fontana talks about them a lot," Kasperbauer said. "I've just heard about them and how successful they are. It just kind of interested me, and I felt like it was a place that could ultimately get me to where I want to be in one or two years."
Harp played two seasons for the Eagles before moving on to William Jewell College. Kasperbauer is also hoping to use Kirkwood as a springboard to his next school.
"Obviously, the goal is to prepare myself to play Division I basketball," he said. "I feel like Kirkwood will give me the opportunities to show myself when playing against other competition in their league. Coach (Bryan) Petersen is a great coach, and I'm excited to get to work."
Strait, meanwhile, said he remains committed to Truman State. But it appears to be a soft commitment.
"I'm waiting to see who the new coach is and what his plans are for me before I make any decisions," he said.