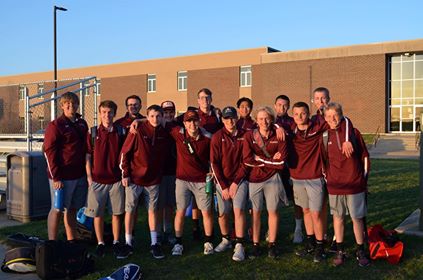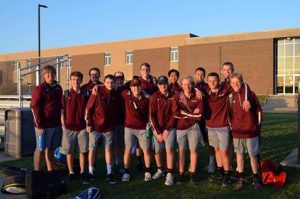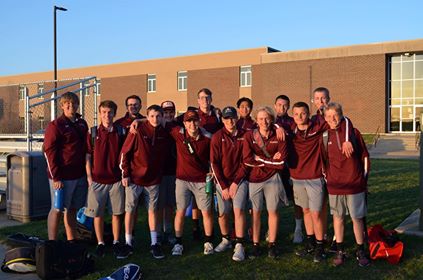 The Ankeny boys' tennis team overcame the windy conditions to defeat host Johnston, 6-5, in a non-conference matchup on Friday.
The meet came down to the No. 1 doubles match, where Ankeny's Logan Scheer and Jayce Goergen rallied for a 6-7 (3), 7-6 (6), 1-0 (9) victory over Jack Lucas and Ben Kreamer. Scheer and Goergen had lost to Lucas and Kreamer, respectively, during singles play.
"Our guys battled tough to come back from losing the first set and down in the tiebreaker for the second set and also being down in the super-tiebreaker. I did not tell them they were playing for the meet," said Ankeny coach Randy Daniels. "It was really crazy at the end. The conditions were crazy with the wind."
Ankeny won two other matches in three sets. Cameron Bush outlasted Nathan Waters in the No. 6 singles match, while the No. 4 doubles team of Luke Parkinson and Cade Davis battled back to win after losing the first set.
Andrew Snyder and Andrew Schon combined for the Hawks' other three victories.
"Those two were keys to the win," Daniels said. "They both won in straight sets in singles, then combined to win No. 2 doubles in straight sets."
Ankeny raised its overall record to 4-3. The Dragons dropped to 4-4.
Here are the match-by-match results:
Ankeny 6, Johnston 5
Singles–Lucas (J) beat Scheer, 6-3, 4-6, 1-0 (4); Kreamer (J) beat Goergen, 6-4, 6-1; Snyder (A) beat Hogan, 6-3, 6-0; Schon (A) beat Casten, 6-3, 6-2; Pullen (J) beat VanRees, 2-6, 6-2, 1-0 (10); Bush (A) beat Waters, 6-1, 4-6, 1-0 (6).
Doubles–Scheer/Goergen (A) beat Lucas/Kreamer, 6-7 (3), 7-6 (6), 1-0 (9); Snyder/Schon (A) beat Hogan/Waters, 6-1, 6-2; Casten/Pullen (J) beat VanRees/Bush, 6-1, 6-3; Parkinson/Davis (A) beat Schmitt/Bremner, 4-6, 6-4, 1-0 (2); Launderville/Larsen (J) beat Wu/McCann, 2-6, 6-4, 1-0 (9).