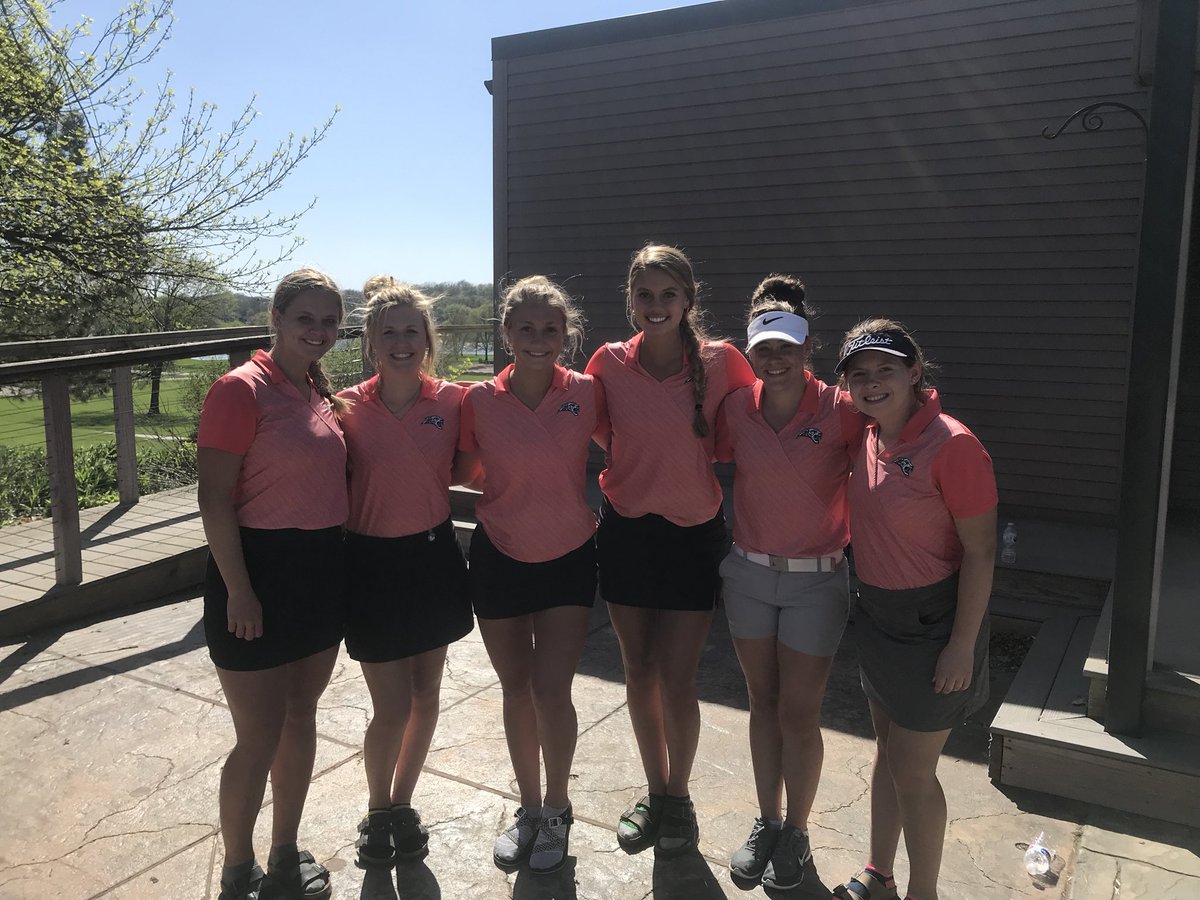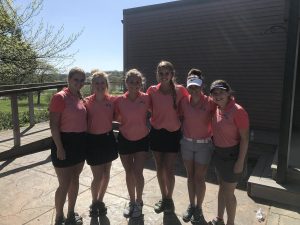 Sarah Nacos of Washington was one of only a few golfers to defeat Ankeny Centennial's Tenley Moretti last season.
Moretti waited a full year for a chance to avenge that loss, and she finally got her opportunity on Monday. It came on the same course where Nacos defeated Moretti by two strokes at last year's Waukee Invitational.
This time, Moretti carded an even-par 72 to capture medalist honors in the Waukee tournament at Lake Panorama National Golf Course. Nacos, a three-time state champion and a Bradley recruit, finished third with a 77.
"Today was a beautiful day to play," said Moretti, an Iowa State recruit. "I felt like I consistently gave myself opportunities, but the putts weren't always falling. Toward the end of the round, I maybe got a little out of my groove with a couple bogeys, but was able to keep it in check and post a good score."
Moretti led second-ranked Centennial to a third-place finish in the 11-team field. The Jaguars posted a team score of 355.
"Several teams that can definitely make some noise later this month played today," said Centennial coach Andy Fehn. "Overall, I was pleased with the way we competed today. It was the first time we saw rough this deep this spring, so we had to adjust to that."
Ankeny, meanwhile, struggled to a ninth-place finish. The Hawkettes posted a team score of 434.
"Today was a tough day for us," said Ankeny coach Seth Hagarty. "The course was in great condition; however, our girls have not played on a course with tall, thick rough like they had today at Lake Panorama. Regardless, I was very proud of how the girls stayed positive and battled all the way to the end of their rounds. We definitely learned a lot today and are constantly learning how to get better and adjust to the conditions."
Top-ranked Valley shot a 342 to win the team title. Washington, the No. 1 team in Class 3A, was second with a 344.
Moretti made birdies on the par-3 No. 7 hole and the par-4 No. 15. She finished one stroke ahead of runner-up Paige Hoffman of Valley.
Moretti and Hoffman are ranked 1-2 in Class 4A by the Iowa High School Golf Coaches Association. They both finished ahead of Nacos, who is ranked second in Class 3A and has a chance to become only the third prep golfer in Iowa history to win four state titles.
Nikki Ault carded a 93 for the Jaguars, while Megan Lazear and Lauren Sease each had a 95. Elli Teeple fired a 106, and Emily Davis finished with a 111.
"We still have to fine-tune our short games and be way more consistent from 100 yards in order for us to achieve some of our short-term and long-term goals," Fehn said.
Jaci Webb shot a 98 to lead Ankeny. Emily Schon had a 108, including a 47 on the front nine.
Hannah Loftus carded a 113 for the Hawkettes, Kelsey Hensen had a 115, Lexi Russell shot a 124, and Rachel Moore added a 134.
"We will spend time Tuesday working through some of our weaknesses and hopefully Wednesday and Thursday will go a little better," Hagarty said. "The weather could not have been better for us. Hopefully, it will continue."