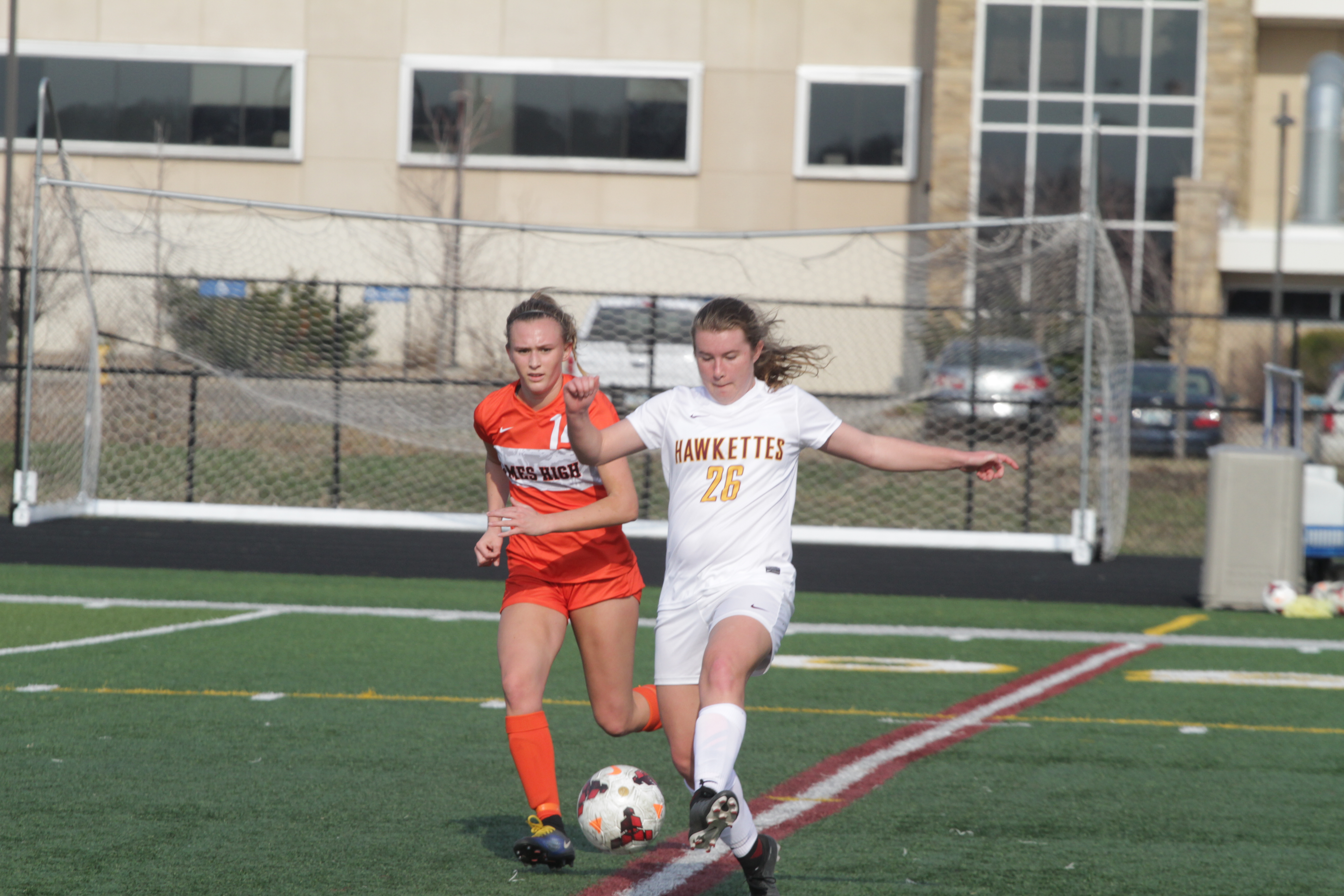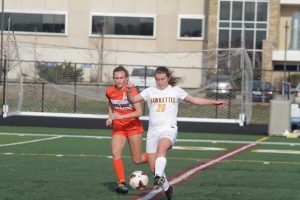 The 15th win of the season for the Ankeny girls' soccer team may have been its easiest.
The second-ranked Hawkettes cruised to a 14-0 victory at Des Moines Hoover on Tuesday. It was the team's final game of the regular season.
"To be honest, I would have liked a tougher game," said Ankeny coach Dan Bertsch, whose team raised its record to 15-2. "You worry about coming out a little flat, but we just have to keep doing what we're doing and that's playing our own game."
Sophomore Ashley Harrington scored three goals on Tuesday despite being limited to just 15 minutes of action. The Northern Iowa recruit ranks second on the team with 13 goals.
Sisters Morgan and Paige Bennett each had a pair of goals in the win. Jaelynn Kueker and Saige Adamson were among the other players who scored a goal.
"All of our field players have now scored a goal this season," Bertsch said.
Tuesday's game served as a tune-up for postseason play. The Hawkettes will host Indianola or Ottumwa in a Class 3A Region 6 semifinal on May 30 at 6 p.m.
"This was one of those games where you have to challenge yourself," Bertsch said. "We just had to challenge and push ourselves to play our tempo. We are who we are at this point in time. We just have to play our own game, and hopefully that's what we'll do in the substate games."