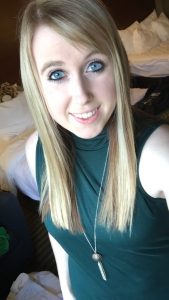 Hannah Munson has already enjoyed plenty of success as a bowler.
Now, the Minnesota native is hoping to become a successful coach as well.
Munson has been named the head coach of Ankeny's boys' and girls' bowling teams. Her hiring was approved by the Ankeny School Board on Monday.
"I'm very excited," Munson said. "My parents coached a lot for our high school bowling team, and I helped out a lot with them. So it doesn't feel like my first (coaching job), but it is."
Munson graduated this spring from Grand View University, where she was one of the Vikings' top bowlers.
"We are very excited to bring Hannah on as our new head bowling coach," said Ankeny Activities Director Brent Buttjer. "Her success at Grand View at the regional and national level is something that interested us. She brings tremendous technical background in the sport that we are excited about."
Munson played on three Grand View teams that qualified for the national tournament. She also qualified as an individual for last year's tournament.
"It was always fun to travel all over the place," said Munson, who has four 300 games to her credit. "I feel like my experience makes me more knowledgeable as a coach and gives me more experience with the lanes, balls and pretty much everything."
Munson said the sport is a lot more complicated than it looks.
"There's a lot to it–a lot more than people think," she said.
Munson becomes Ankeny's sixth different head coach in the last six years. She replaces Jim Robidoux, who resigned from the position in February.
Munson said she's anxious to get to work.
"I'm looking forward to meeting the kids and learning about their backgrounds and finding out what they're used to, because they have had so many different coaches," she said. "I just have to get to know the players and find out what their styles are."