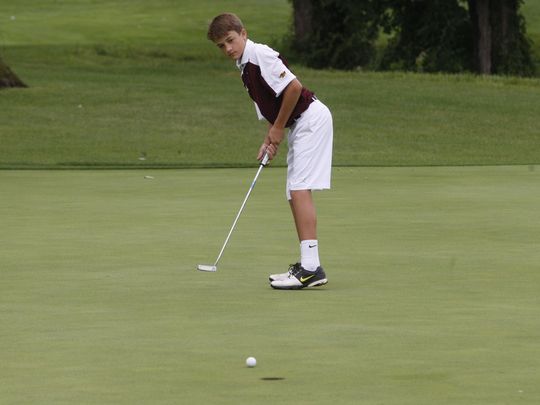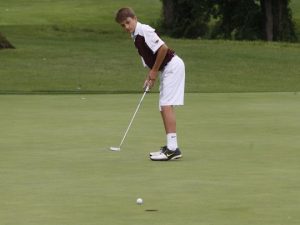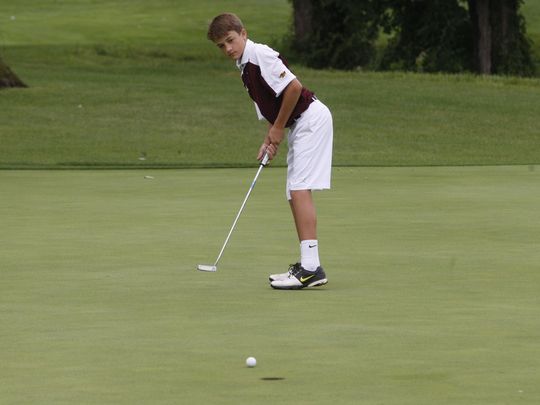 Thursday's season-opening meet could pay some dividends for the Ankeny boys' golf team in October.
Ankeny will kick off the season by competing in the Des Moines Roosevelt Invitational at Waveland, where the Hawks will also be headed for a Class 4A district meet on Oct. 2.
Last year, Ankeny placed fourth in a district meet at Whispering Creek, finishing 11 strokes behind rival Ankeny Centennial for the third qualifying spot. The Hawks are seeking their first trip to the state meet since the split into two high schools in 2013.
"I would rather wait a week (to have our first meet) so that we have more time to figure out who our varsity is and to get into a groove playing and practicing more," said Ankeny coach Mike Weddingfeld. "But we are at the mercy of the golf courses and what fits their schedule, and it works out that our district will be at Waveland so it gives us a chance to see the course and play it in a competitive setting."
Ankeny posted an average nine-hole score of 171.7 a year ago. The Hawks will have to replace Jacob Mulcahy, who was an individual qualifier for the 2016 state meet.
However, most of the team's top players are back. There are 23 boys on the roster, led by sophomore Hunter Johnson and senior Thomas Nygren.
Johnson paced Ankeny last year with a 41.0 average. He shot a 79 at the Indianola Invitational, where he led the Hawks to a fifth-place finish.
Nygren posted a 42.2 average. He carded a 76 in the Ankeny Invitational at Otter Creek.
Among the other returnees are seniors Grant Gonnerman and Mason Mahlow; juniors Luke Parkinson, Garrett Rinker and Jack Wallace; and sophomores Corbin Walker and Ty Roghair.
Rinker posted a 46.4 average. He fired a 37 to help Ankeny to a 152-153 victory over Centennial at Otter Creek, the Hawks' first dual-meet win against their crosstown foe.
Parkinson posted a 48.3 average, followed by Gonnerman (49.3), Walker (49.4), Mahlow (49.9) and Wallace (53.3).
"The strength of our team is that we have several players back with varsity experience and we have a lot of players close in ability, and sometimes competition for spots keeps you working harder toward improving and earning a spot on the varsity squad," Weddingfeld said. "But a weakness might be that we are very young–four of the top seven scores from tryouts were by sophomores."
Ankeny will host Dowling Catholic in its home opener on Tuesday at Otter Creek. The Hawks will host their tournament on Sept. 5 and will also host Centennial on Sept. 13.
Weddingfeld said his team's goals are the same as every season.
"As always we want to win a conference title, make it to state and win a state title," he said. "We will also be looking to improve throughout the season as we are a young team."