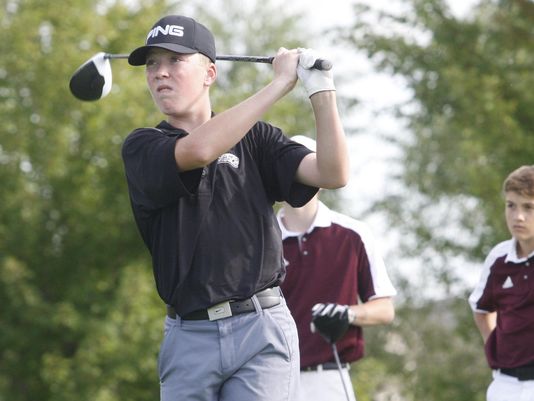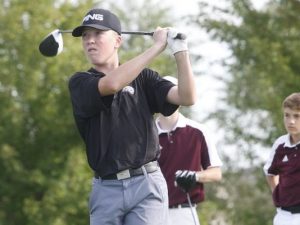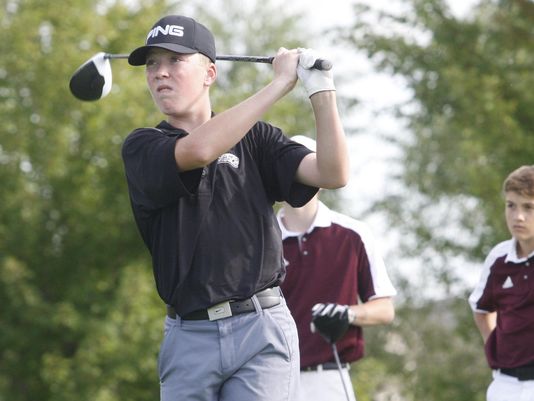 The Ankeny Centennial boys' golf team wasn't satisfied with its 11th-place finish in last year's Class 4A state meet.
With five of the top six players returning from that squad, the Jaguars are looking to finish higher in 2018.
"Obviously, you can't replace the time the boys spent in the wind and rain playing at Elmwood Country Club in Marshalltown," Centennial coach Rick Fee said of last year's meet. "Although we didn't play the way I expected and how the boys wanted to, it showed the younger guys what it takes to win in tough conditions. I like our district at Waveland and on paper there are five teams fighting for three spots. It's too soon to tell who will be at the top of the district, but I hope with our season-long preparation and determination to get back to state we will play well under the pressure and whatever course conditions early October brings our way."
Seniors Kaleb Faas, Chris McAleer, Eric Ossian and Russell Rydin are back for the Jaguars along with junior Drake Ellgren. Ellgren led the team last year with a 39.9 average for nine holes.
McAleer was right behind Ellgren with a 40.1 average. He shot a 78-80–158 to tie for 40th place in last year's state meet, where he was Centennial's top finisher.
Ellgren tied for 53rd at the state meet with a 161 total. Ossian tied for 58th with a 164, Rydin tied for 66th with a 166, and Faas tied for 74th with a 171.
"One strength of the team is the number of returning players we have on the roster," Fee said. "We have eight of the top 10 back from last year."
There are 30-35 boys trying out for the team, Fee said. The roster will be trimmed to 24 players before the Jaguars open the season on Monday at the Iowa City West Invitational at Blue Top Ridge Golf Course in Riverside.
The Jaguars, who posted an average score of 160.6 a year ago, will then host Ames on Friday before hosting the Centennial Invitational on Aug. 20, also at Briarwood Golf Course. Ellgren shot a 74 to earn medalist honors at last year's tournament, helping Centennial to its second straight title.
"Our overall goal to start the year is to be fighting for first place in every event we play in," Fee said.
After the Centennial tournament, the Jaguars will play only one more meet on their home course. They will host Dowling Catholic on Sept. 11.
"We have to be able to play well on the road," Fee said. "Last season we barely left Ankeny and played three-fourths of our events at either Otter Creek or Briarwood. We need to be able to play our best on courses we don't get to see all that often since this year we only play at home a select number of times with most of our events elsewhere."
The Central Conference meet will be played on Sept. 25 at The Legacy Golf Club. Dowling, Ames, Ankeny, Johnston and Urbandale are the other members of the reconfigured conference.
Then comes the district meet at Waveland on Oct. 2, followed by the state meet at Brown Deer Golf Club in Coralville on Oct. 5-6.
"You always want to put yourself in position to win the last three tournaments of the year," Fee said.
The key to the Jaguars' success, though, will be mental preparation.
"We need to put more stress on course management," Fee said. "We need to have the ability to play the course and not let the course play us."