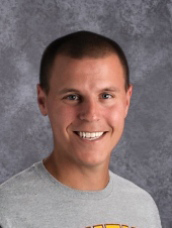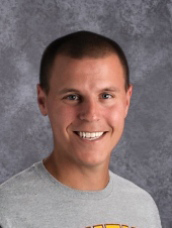 Thomas Cotter has waited a few years to get another head coaching opportunity.
Now, he'll get his chance.
Cotter has been named the head coach of the Ankeny girls' track team. He replaces Dennis Adamson, who retired last spring after coaching the Hawkettes for nearly three decades.
"I've been thinking about this since I was the head coach at Carlisle a few years ago," said Cotter. "I've been itching to get back to being a head coach since then."
Cotter was the head girls' track coach at Carlisle from 2011-14. He spent the last few years as an assistant girls' coach at Southeast Polk, where he helped the Rams to back-to-back third-place finishes in the Class 4A state meet in 2017-18.
Cotter now takes over an Ankeny program that tied for 24th place in Class 4A last season. Three runners will be back from the Hawkettes' third-place 4×100 relay unit–Eva van de Mortel, Mytika Mayberry and Jasmine Rumley.
"I think we're pretty loaded with the sprints right now," Cotter said. "We need to build up that middle-distance and distance group, but I think a lot of the sprinters don't even realize they've got the potential to be middle-distance runners. We just need to tap into that and get that mindset going throughout the team."
Cotter was a sprinter at Simpson College who is now an avid marathoner. At Southeast Polk, he focused mostly on coaching the 400 and 800 runners.
"That's kind of my background," Cotter said of those events.
Cotter is also the boys' eighth grade cross country coach at Southview Middle School. He has also previously coached basketball.
Cotter said he preaches the TEAM acronym to his athletes. It stands for toughness, effort, attitude and mentality.
"If the girls bring that every day, we'll be in good shape," he said. "We try to make it a positive experience for every athlete, from our stud runners to the people just coming out for the sport for the first time. We try to make it fun and enjoyable for everyone, but we also want to be productive at the same time."
The key to the team's success could depend on Cotter's ability to get his athletes to push themselves out of their comfort zones.
"You've just got to push them to try (different events)," he said. "Once they see the results, that's when they start buying in, and it gets contagious."