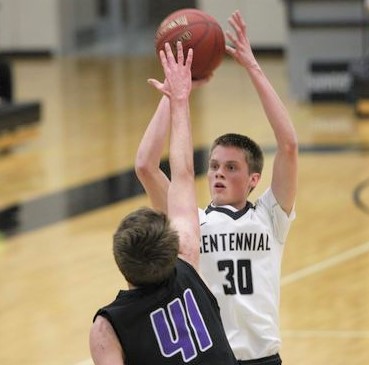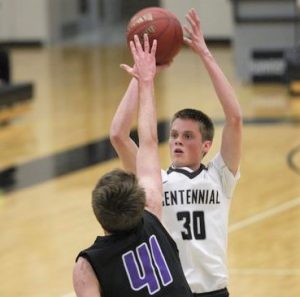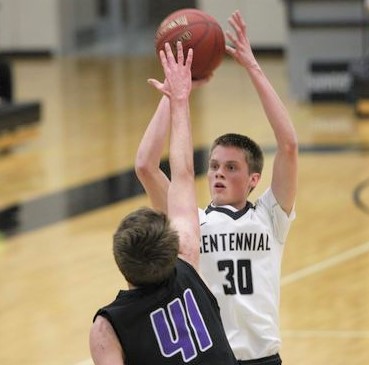 Last spring, Connor Kasperbauer left Truman State to continue his basketball career at Kirkwood Community Coilege.
Now, several months later, Kasperbauer has decided to return to Truman State.
The 6-foot-4 shooting guard signed a national letter of intent on Wednesday to rejoin the Bulldogs' program for the 2019-20 season. He will be reunited with former Ankeny Centennial teammate Hunter Strait, who is a freshman on Truman State's squad.
"I knew where home was, and I knew where I wanted to be at," said Kasperbauer. "I just had to change some stuff and get some stuff figured out, but it all worked out. I'm happy with my decision, and I'm looking forward to it."
Kasperbauer was redshirted last season as a true freshman at Truman State. He elected to leave after Bulldogs coach Chris Foster departed to become the head coach at McKendree University, a Great Lakes Valley Conference rival.
Kasperbauer then committed to Kirkwood before Truman State hired its new coach, former Iowa star Jeff Horner.
"I had already committed, and I wanted to stay true to my commitment and follow through with that 110 percent," Kasperbauer said. "It never really occurred to me to go back (to Truman State) right away. It was just something that came up, and I thought about it with my family and everything just worked out, I guess. Truman is where I intend to go next year and for the next three years."
Kasperbauer is off to a good start at Kirkwood. He has averaged nearly 16 points per game while helping the fifth-ranked Eagles to a 4-1 record.
On Saturday, Kasperbauer made 8-of-12 3-pointers and poured in 30 points to lead Kirkwood to a 96-64 victory over Morton College in Cicero, Ill.
"I'm not surprised at all with all the hard work and dedication I've put into it," Kasperbauer said of his early success. "I love it here, and I love my teammates and the coaching staff. Everything is going really well. It should be a great year."
Kasperbauer could have elected to stay at Kirkwood for two years, which may have kept his dream of playing for a Division I program alive. But he decided not to wait.
"That was one of my options–to wait and see what else I could get," he said. "But the scholarship offer I got from Truman State was something that I couldn't turn down. I thought I better act on it.
"Hopefully, I'll be able to step into my role next year and help coach Horner get some wins," he added.