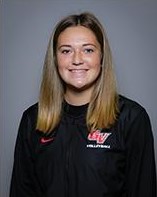 It's been more than 13 months since Miranda Greathouse played for a losing team in a volleyball match.
It's been that kind of year for the Grand View University freshman.
Greathouse, who ended her Ankeny High School career with a Class 5A regional semifinal loss at Dowling Catholic last October, has helped the top-ranked Vikings to a perfect 34-0 record. On Wednesday, she was named the Midwest Region Freshman of the Year by the American Volleyball Coaches Association.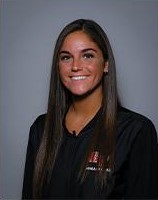 Former Ankeny Centennial standout Jordyn Rittman was also honored. The senior libero received all-region honorable mention.
Top-seeded Grand View is competing this week in the 39th Annual NAIA Volleyball National Championship at the Tyson Events Center in Sioux City. The Vikings are 2-0 in pool play after sweeping the University of Providence, 25-18, 25-19, 27-25, on Wednesday.
Rittman racked up 15 digs in the victory, while Greathouse added 12. Grand View will play the College of Idaho in its final match of pool play Thursday at 4 p.m.
Greathouse has been an all-around player for the Vikings in her first season on campus. She has tallied 201 kills, 11 assists, 42 service aces, 341 digs and 18 total blocks on the season.
Rittman leads Grand View with 504 digs on the year. She had a dozen more in the Vikings' victory over Milligan College in pool play on Tuesday.