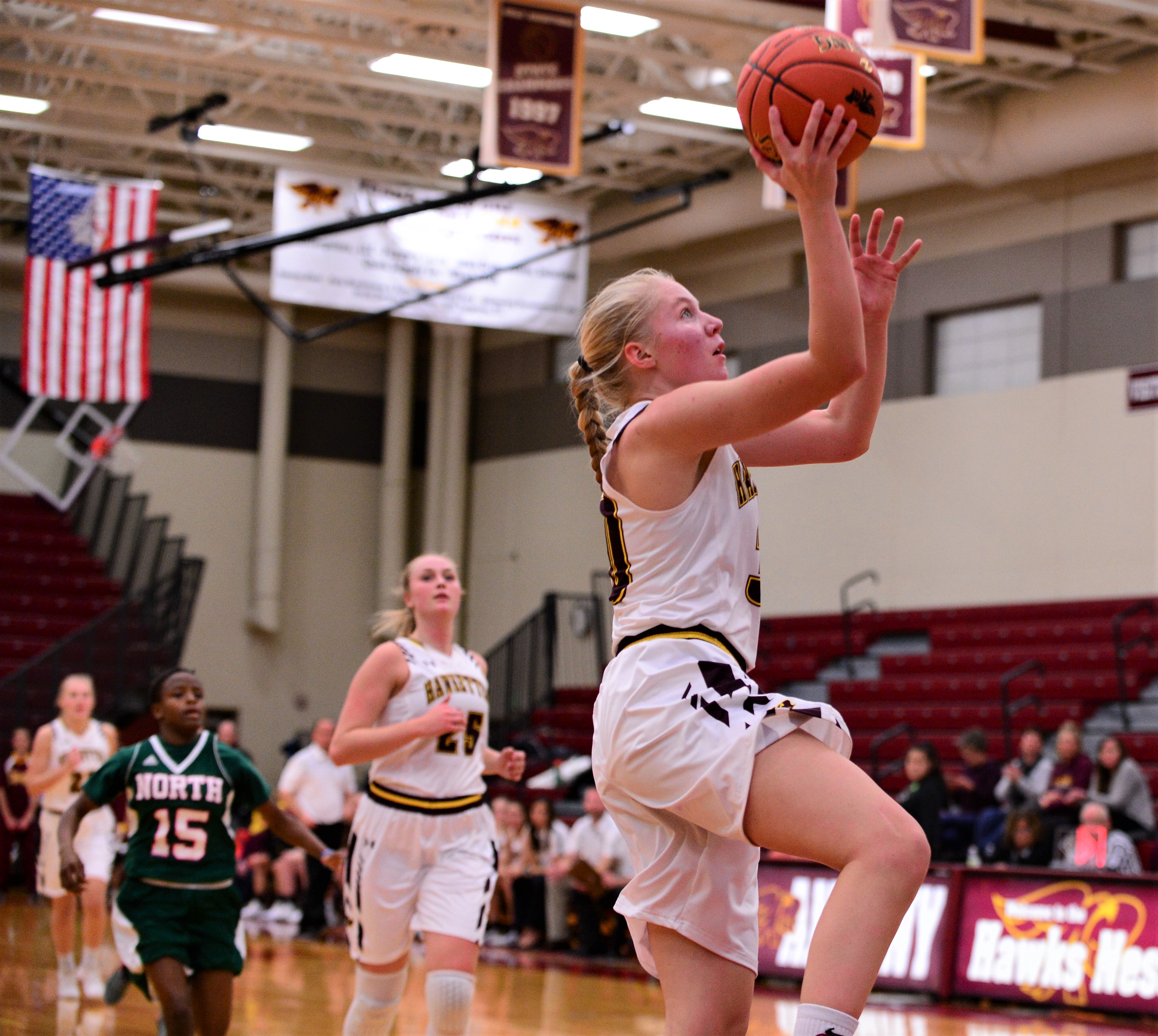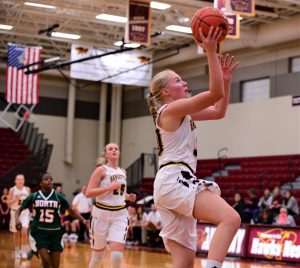 The Ankeny girls' basketball team had started slowly in each of its first three games of the season.
The Hawkettes didn't have another slow start on Friday.
Ankeny jumped out to a 9-0 lead right away, later scored 22 consecutive points before halftime, and rolled to a 66-28 victory at Fort Dodge. The Hawkettes improved their record to 3-1 on the season.
"When you go on the road, it's nice to come out with the 'W'," said Ankeny coach Dru McAnelly. "I was really proud that we came out with a lot of effort and enthusiasm and paid a lot of attention to detail. We worked really hard the last two nights on our man-to-man defense and our offensive transition, and I think it really paid off. It was nice to see us get off to a fast start, since we hadn't been doing that."
Abby Johnson scored a career-high 17 points to lead Ankeny. Sara McCullough chipped in 13, Kayla Pitz had 10, and Ashley Harrington added nine.
"We almost had four girls in double figures," said McAnelly, whose team made 7-of-14 3-point attempts and 21-of-30 free throws. "That's been key for us this year."
Jebreuana Clark and Jalen Adams had seven points apiece to lead Fort Dodge (0-4). All but one player on the Dodgers' roster is a sophomore or a freshman.
"We're facing teams with more experience than us, which can work to their advantage both physically and mentally," first-year Dodgers coach Scott Messerly told the Fort Dodge Messenger. "Taking McCullough as an example, she knows when she can get away with the bumps, draw contact and use that to her advantage. We're just getting started when it comes to that."
Ankeny will host Des Moines Lincoln (1-2) on Tuesday.