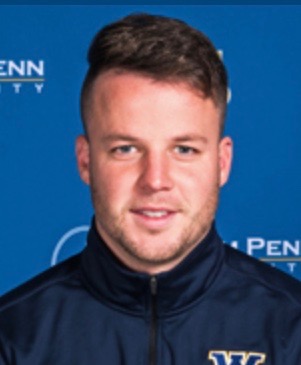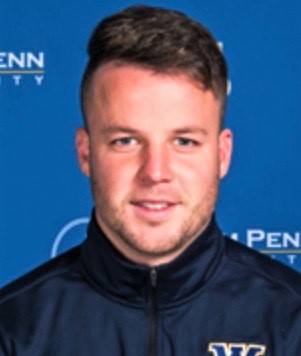 Simon Brown, a native of Dublin, Ireland, has been named the head coach of the Ankeny girls' soccer team.
Brown currently serves as the associate head coach for both the men's and women's soccer programs at William Penn University. He will continue to hold those coaching positions.
"The college season is in the fall, and at the NAIA level we're limited in the contact that we can have with the players out of season," Brown said. "I'd be watching high school games in the spring anyway, so it makes sense for me to be on the sidelines."
Brown replaces Dan Bertsch, who guided Ankeny to a 36-21 record over the last three seasons, including a pair of state tournament appearances. Bertsch resigned after the Hawkettes went 19-3 and placed second in Class 3A last year, dropping a 3-2 decision to crosstown rival Ankeny Centennial in the title game.
"We had a couple of open gyms before the break, and I've had a chance to meet the girls," Brown said. "I'm just really excited to get started, and I'm hoping we can build on the success that they've had."
Ankeny will return several starters from last year's squad, including senior defender Saige Adamson.
"He is very excited about stepping into the position," Adamson said of Brown. "He not only cares about how we improve as a player, but as a team. When we asked him what his goal was for our program, it was not only to win state, but make us better soccer players. His mentality to get us out on the field and achieve this is very high. The future for the Hawkette soccer program looks very positive, and we hope for the best in the future for the young kids of Ankeny."
Brown has experience at all levels of soccer in both the club system and high school system. He played for NAIA Ashford and North Iowa Area Community College where he received academic all-American and honorable mention all-American honors, respectively.
Brown said he will try to adapt his preferred style of play to the strengths on the Hawkettes' roster.
"You need to see the talent that you're working with," he said. "Everyone wants to play this expansive, pretty style of soccer where you move the ball and create as many chances as possible, but sometimes you have to defend as well and go from there.
"It doesn't really matter the formation. It's more about the principles and the philosophies you set up for your team to be successful," he added.
The Ankeny players have already shown their dedication to the sport, Brown said.
"They're trying to do everything they can on their own time to get ready for the spring, so we can hit the ground running," he said. "It's a fantastic group, and it's just a really good situation for me to come into."