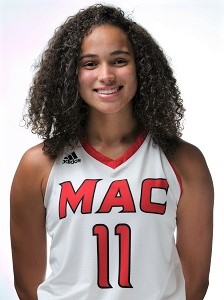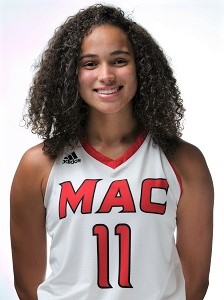 Three years ago, Keanna Williams helped the Ankeny Centennial girls' basketball team to its first state championship.
Then a sophomore, Williams was a clutch performer for the Jaguars. She made all five of her free throws and scored 13 points in Centennial's 46-42 victory over Johnston in the Class 5A final.
Now a freshman guard on the Mineral Area College women's basketball team, Williams is still a clutch performer.
On Saturday, she drove for the game-winning basket in the final seconds to give the Cardinals a 62-60 homecoming win over State Fair Community College.
"The play was designed exactly how it played out," said Williams. "I was supposed to throw the ball in(bounds) and then get it back. My coach told me to choose a side and then the opposite post would set a screen, and my coaches told me to get the best shot possible."
Williams dribbled to the left wing, then drove toward the basket and used her left hand to bank in the game-winner for the Cardinals, who improved their record to 21-8 on the season.